Félina 32 is one of the most cultivated varieties of hemp in the European Union. It was created in France, and among its many qualities stand out its high production of flowers, seeds, CBD and a fiber of high quality.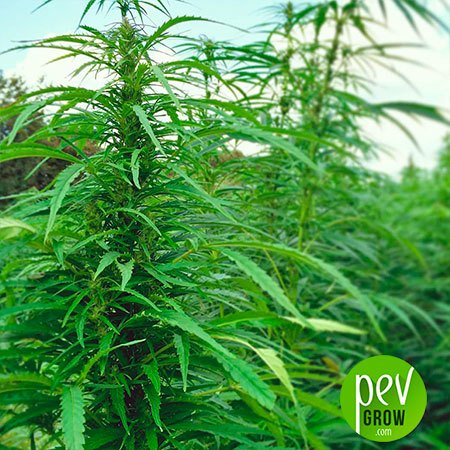 What is Félina 32 variety like?
This variety is monoecious, that is to say, it produces both male and female flowers, the duration of its complete cycle is from 133 to 138 days, and it can grow more than 3 meters when the soil is rich in nutrients.
It has great potential to create stems, which stretches a lot if planted very densely, and ramifies a bit when given space. The production of flowers is higher than average, which together with its good levels of Cannabidiol make Félina 32 an interesting variety at a medicinal level.
How are Félina 32 seeds cultivated?
Its cultivation is quite simple, prefers slightly humid environments and has a high resistance in general. One of its few drawbacks is that it does not tolerate drought and dry environments very well, making it more suitable for continental or oceanic climates.
Sowing of the Félina 32 arrives in late April or early May in the northern hemisphere, depending on climate and year. This variety usually begins to flower in early or mid-July, and the harvest comes from late August to mid-September in this hemisphere.
How is Félina 32 consumed?
There are many forms of consumption for this variety, because when grown organically its organoleptic qualities are acceptable. Félina 32 hemp buds are sold in Switzerland, often under other trade names.
It is also possible to vaporize, and even to make cannabic extractions in dry, with water or solvents. Concentrates can accumulate high levels of CBD, but you have to be careful because THC is also concentrated, and the legal maximum of this component in each country must always be taken into account.
Where can I buy Félina 32 seeds?
If you're interested in buying hemp seeds of Félina 32 variety, congratulations, you couldn't have come to a better place. Pevgrow is a grow shop online that besides selling psychoactive marijuana seeds, also gets you the best varieties of industrial hemp.
CERTIFICATE ONLY AVAILABLE FOR WHOLE 1KG BAGS AND FOR THE EUROPEAN UNION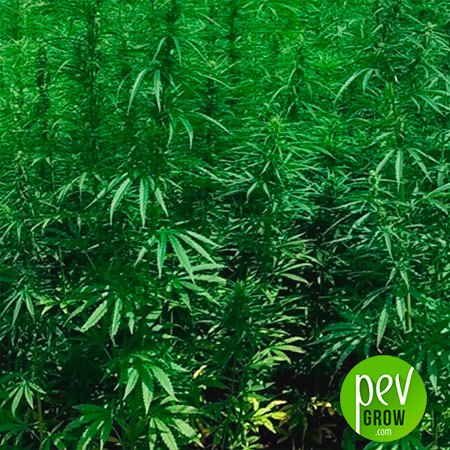 You may also be interested in: