100 day satisfaction guarantee
Discreet delivery worldwide
Unlimited cash on delivery
Description
Play Text to Audio
Kompolti are hemp seeds certified by the European Union, which historically was cultivated with the intention of producing fiber and seeds, but for a few years it is one of the legal varieties most in demand for its qualities as a medicinal plant. We are sure you have heard of this strain before, but if not, I recommend you read this description, where you will see all its most outstanding qualities.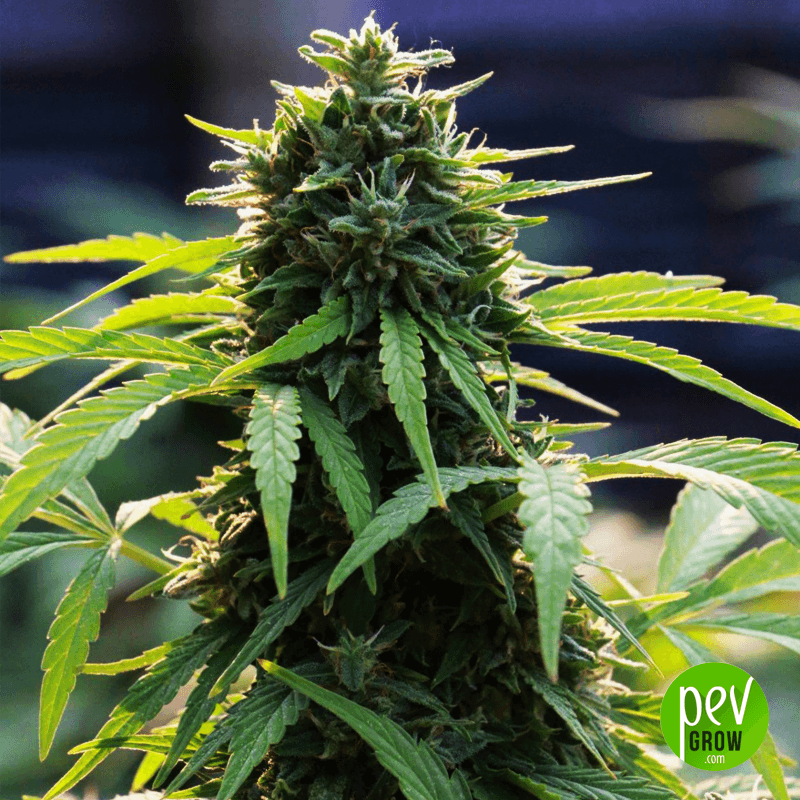 What is Kompolti like in general terms?
It is a variety created in Hungary by Agromag Kft. but it is cultivated in many parts of Europe thanks to its great power of adaptation to the environment. Currently it is one of the most cultivated hemp seeds for its strength, yield, and ease of cultivation , since it offers great benefits in all areas, with a fast cycle, great fiber development, and above all an enormous production of biomass.
But if there is something that has made Kompolti a best seller, it is because of its flower, firstly because it is dioecious and the females can be isolated so that the buds do not contain seeds, and secondly because it has a good content of CBD and the taste is very special, as it is reminiscent of Kush varieties.
What do you get from growing Kompolti seeds?
This genetics was originally created with the intention of having a variety adapted to southern Europe, capable of performing well in heat and humidity. Until relatively recently, Kompolti was only grown for the production of fiber and especially seeds.
Thanks to the quality of the buds that it develops in such a short time, these seeds are currently cultivated mainly to obtain biomass and CBD flowers . This has considerably increased the reputation of Kompolti, which we are convinced will continue to grow due to its great potential.
How are Kompolti hemp seeds grown?
These seeds are already prepared for sowing, and have a very high germination power, so they can be planted directly in the ground. The full life cycle of Kompolti is approximately 160 days, although it can be shortened to about 140 days when grown for biomass production or CBD flowers, as the plants do not need to grow as long.
It must be taken into account that some cultivation factors can increase THC levels, such as light incidence or fertilization. We recommend giving these plants a organic diet, which in addition to controlling the concentration of THC at lower levels greatly improves the organoleptic properties.
Buy Kompolti certified hemp seeds at the best price online
In our Pevgrow online grow shop you can buy Kompolty seeds with their legal EU certificate with the best quality / price ratio on the market. You can also find in our blog the hemp guide , where you can see a lot of information about this plant and its cultivation.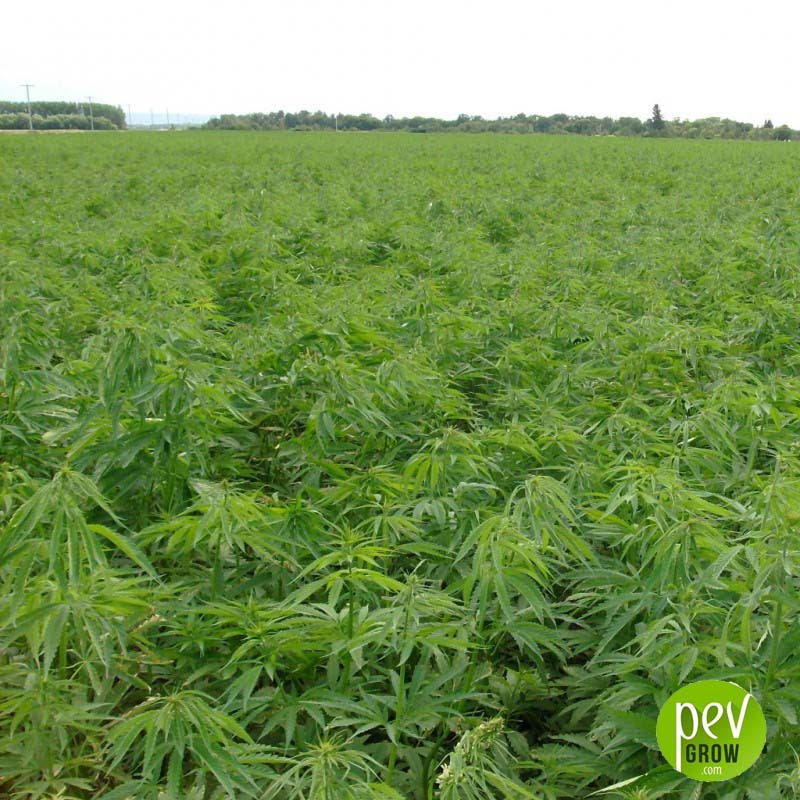 Datasheet
Height: 2.5 to 3.5 meters
Complete cycle: 140 to 160 days
Sex: Dioic
THC: <0.2%
CBD: From 2% to 3%
Fiber production potential: 26% to 30%
Seed production potential: From 500 to 800 kilos per hectare
Biomass production potential: 12 to 15 tons per hectare
Oil content per seed: 24% to 26%
Climates: Continental, Mediterranean
Precocity: Medium
Fiber richness: Medium
CERTIFICATE ONLY AVAILABLE FOR WHOLE

BAGS AND FOR THE EU
We remind our customers residing in France that cannabis seeds not listed in the European Community catalogue are products intended for genetic conservation and collecting, but not for cultivation. It is strictly forbidden to germinate them on French territory, except for those authorised by the European Union. We advise our customers not to violate the law in any way and we cannot be held responsible for their use.
Data sheet and characteristics
Genetics:
Kush
Weather:
Sunny / Mediterranean
Temperate / continental
Effects:
Medicinal
Opinions and doubts about Kompolti
Leave us your opinion or ask us any questions you have about this seed and participate in the raffle!
Among all those who comment or send us your questions, there will be a monthly raffle for a €50 voucher for your purchases at Pevgrow. What are you waiting for? Write us and participate!