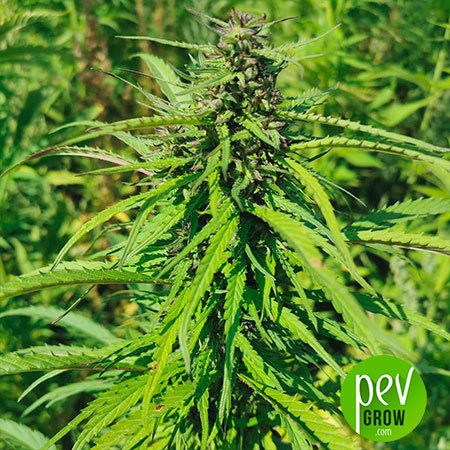 Futura 75 are industrial hemp seeds certified by the European Union. It is one of the most planted varieties in southern European countries due to its great acclimatization to high temperatures and low levels of humidity.
What is Futura 75 variety like?
This is a monoica hemp strain, so in the vast majority of specimens you will see both female and male flowers. It is one of the earliest genetics that exist within certified hemp and also one of the favorites for its large production of quality stems and fibers. But one of the best qualities of this plant is that it produces above-average levels of CBD, approximately 3%.
Futura 75 seeds were developed in France, as were many other certified hemp genetics. It is very appreciated by growers thanks to its great homogeneity and versatility.
What is obtained from Futura 75 harvest?
Its good content of Cannabidiol has caused many new growers to be encouraged to sow Futura 75 for the production of flower and oil rich in this medicinal cannabinoid.
For growers who want to make the most of their crop, this variety is perfect. On the one hand we will get a lot of stems rich in fiber of good quality. On the other hand we will take out a great quantity of flowers that will give us many seeds and, once these have been extracted, minced flower will give us levels of CBD of approximately 3%. What else can you ask for? Hemp is like vegetable pork, as you can take advantage of everything in it.
How is Futura 75 cultivated?
Historically it was always planted in a massive way, with many individuals per square meter. This causes the plants to have a great vertical development but little branching. Planted this way it is easy that they surpass 3 meters of height.
Currently we have seen fields where they sow it with enough space between plants, thus branch much more and the buds are formed better. 
The germination of Futura 75 takes place in mid-April approximately, depending on the climate. Its vegetative growth lasts until the end of July, and it flowers and ripens during the months of August and September. The harvest usually arrives at the end of September, in the northern hemisphere.
One of the things to keep in mind when we want to cultivate legally is its THC content. When Futura 75 is fed moderately there is no problem, but if we fertilize intensively we can exceed that legal maximum, so we have to check the field regularly.
Where can I buy Futura 75 hemp seeds?
For those who want to buy certified seeds of Futura 75 variety we have great news. Now you can get seeds of this variety at the best price, Pevgrow offers you the best varieties of legal hemp with the guarantee of the European Union, and with an unbeatable value for money.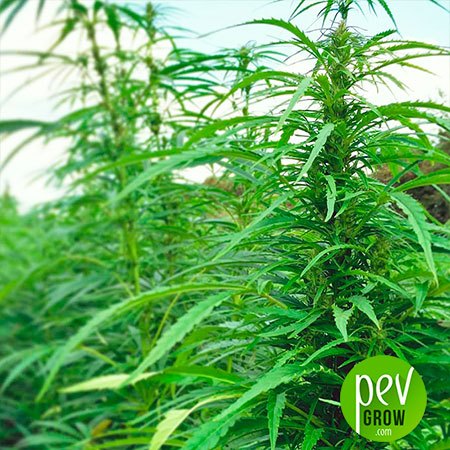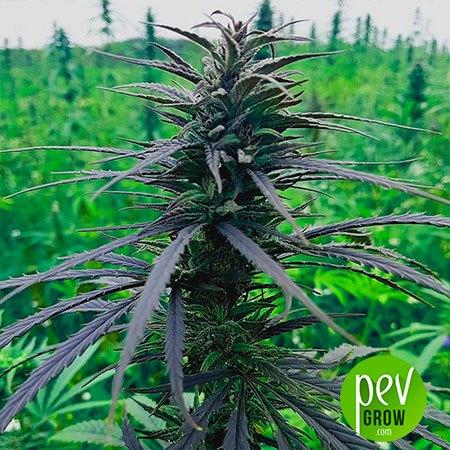 Technical data:
Height: From 2,5 to 3,5 meters
Complete cycle: From 97 to 102 days
Sex: Monoica
THC: < 0.2
CBD: 2% to 3%
Fiber production potential: 30% to 35%
Seed production potential: From 800 to 1000 kilos per hectare
Biomass production potential: 10 to 12 tons per hectare
Oil content per seed: 30% to 33%
Climate: Mediterranean, temperate
Precocity: High
Fiber wealth: High
CERTIFICATE ONLY AVAILABLE FOR WHOLE BAGS OF 1 KG. UNOPENED, AND FOR THE EUROPEAN COMMUNITY
You may also be interested in: