Indoor Grow Kit 400W Without tent
100 day satisfaction guarantee
Discreet delivery worldwide
Unlimited cash on delivery
Description
Play Text to Audio
Welcome to the world of cannabis self-cultivation! Today we present you the most interesting cannabis growing kit without closet  in the market in relation quality/price, which is perfect for those who want to assemble all the components in a room or specific space for growing cannabis. With the components contained in this kit, it is easy to get about 400 grams in each harvest, more than enough to cover the normal consumption of a person during the 3 months that usually lasts the cultivation.
What are the components included in this 400W without tent kit?
Seeds from PEV Seeds
This grow kit does not contain a cupboard but includes 5 seeds of our own brand, PEV Seeds, which are high quality cannabis seeds and guarantee an abundant and quality harvest, and the best thing is that you can choose the variety that suits you between many different ones.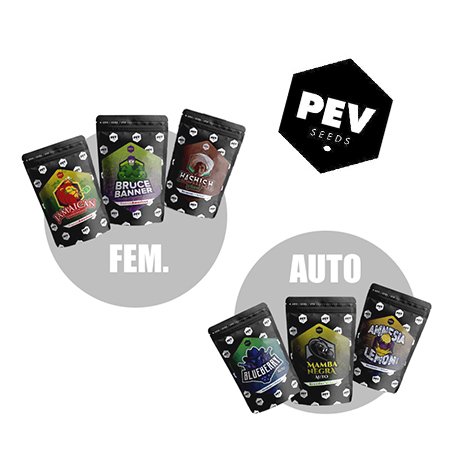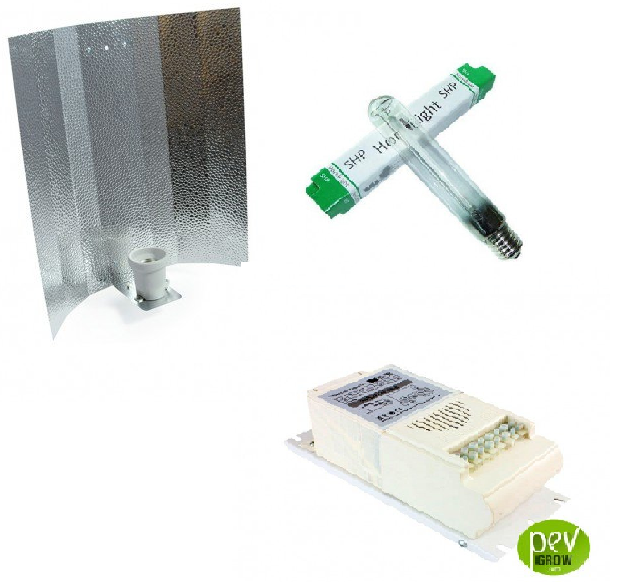 Kit of 400W HPS lighting
This kit consists of a fantastic 400W ballast, a reflector with relief, and a 400W HPS bulb. These components are responsible for providing the necessary light for the growth and flowering of your cannabis plants. The ballast is the component that regulates the electric current that reaches the bulb and the bulb is the light source used by the plant to perform photosynthesis. The reflector is perfect for maximizing the light efficiency of your grow lamp, which means you can get more light for your plants and save energy.
Biobizz Try-pack Fertilizer Pack
These products are essential to provide your plants with the nutrients they need to grow and flower strong and healthy. The Indoor try-pack includes a selection of 100% organic fertilizers from Biobizz, with Bio Grow 250 ml as a base growth fertilizer, Bio Bloom 250 ml as a base bloom fertilizer, and Top Max 250 ml as an organic bloom stimulator.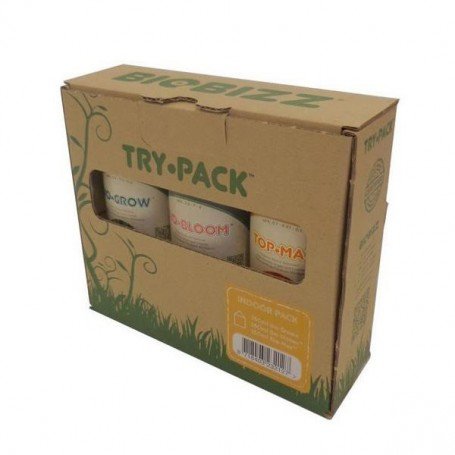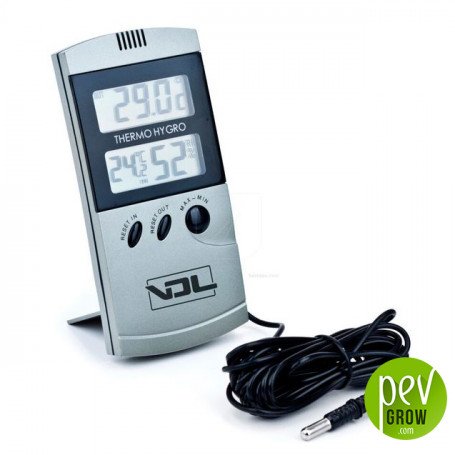 Thermohygrometer VDL with sonde
This device is a must for any serious cannabis grower, as it allows you to monitor the temperature and humidity of the environment where your plants are in real time.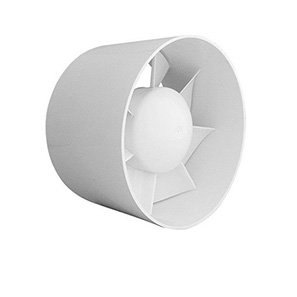 100 mm and 125 mm helical extractors
These extractors are crucial for maintaining proper ventilation in your grow space. The 100 helical extractor is ideal for bringing in clean, CO2-laden air, while the 125 extractor is perfect for pulling out hot air and weed odor.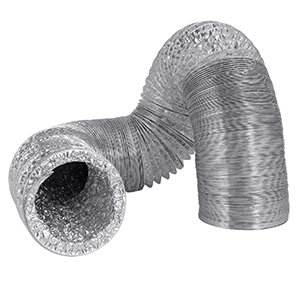 Flexible aluminum tube of 125 mm of 5 meters
This flexible tube is necessary to connect the extractor to the charcoal filter and to be able to take the air outside, as well as to connect the air intractor, to guarantee an adequate air circulation in your growing space.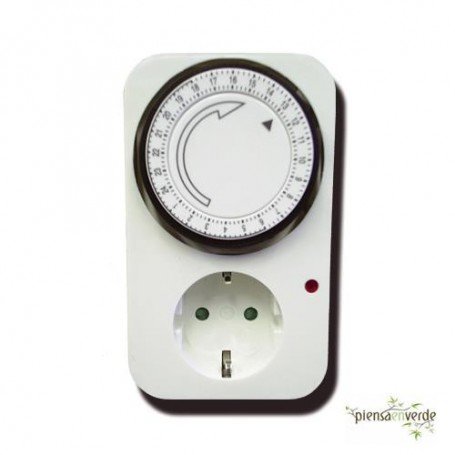 Mechanical timer
This device is essential to be able to automate the switching on and off of the light in a very simple way, and it is crucial to maintain the perfect photoperiod at every moment, because otherwise the plants can be stressed.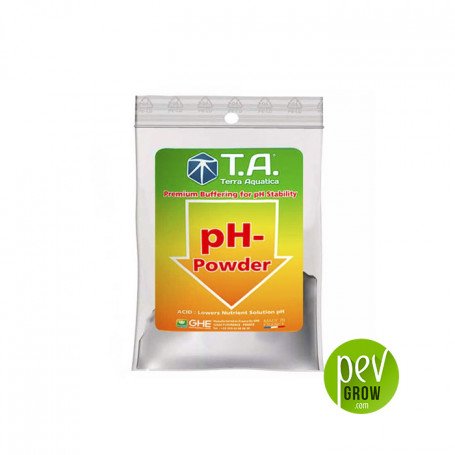 PH Down Dry 25 gr.
This product is necessary to lower the pH of the irrigation water, as an incorrect pH can cause nutritional problems in your plants. The neutral pH of the water is 7.0 and may be too high for some phases of the crop, also, the vast majority of fertilizers increase the pH level, so this product is crucial to be able to adjust it.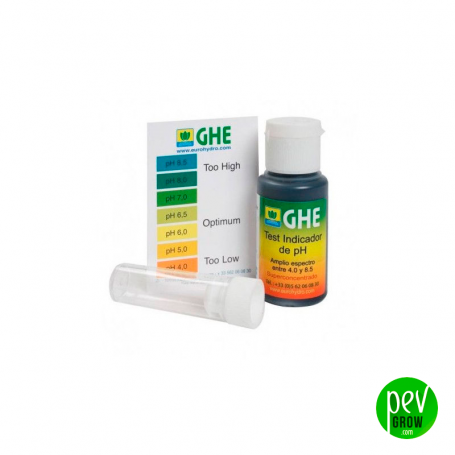 Kit for pH test of the brand GHE
The GHE pH test kit allows you to perfectly measure the pH of your watering water, and then compare the color of the nutrient solution with the sample table to determine if it needs to be raised or lowered.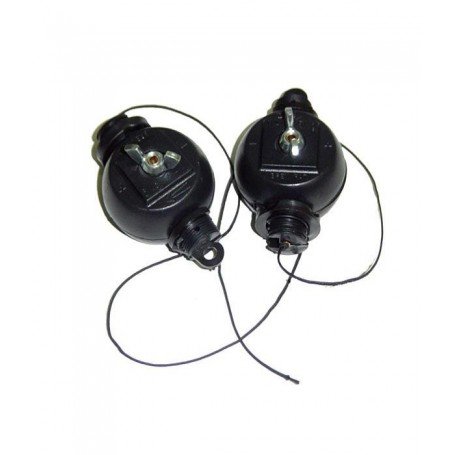 Pair of pulleys
In the past, chains were used for this task, but since the appearance of pulleys, they are the best option for raising and lowering both the reflector and the bulb connected to it. These pulleys contain a screw style palometa that serve to adjust them.
Buy indoor growing kit without tent, with 400W HPS lighting and everything you need to grow indoors.
You've already seen everything in our cannabis grow kit without a closet, it is an excellent option for those who want to grow cannabis at home and do not want or can not install a closet. This kit includes everything you need to start growing your own cannabis plants to cover your own marijuana consumption and enjoy its benefits, don't wait any longer and get yours today!
2 other products in the same category:
Opinions and doubts about Indoor Grow Kit 400W Without tent
Leave us your opinion or ask us any questions you have about this seed and participate in the raffle!
Among all those who comment or send us your questions, there will be a monthly raffle for a €50 voucher for your purchases at Pevgrow. What are you waiting for? Write us and participate!