Attention, attention! Come to our Growshop online, one of the most outstanding creations from the White Label Seeds catalogue, Purple Bud. This variety comes from the marriage between Afghani #1 x Kush x Purple Kush, resulting in a predominantly Indica weed, very simple to cultivate and has a really beastly production.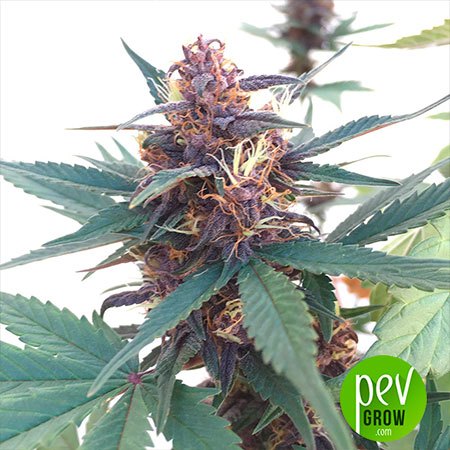 What is Purple Bud White Label like?
Purple Bud, is a strain of feminized and hybrid marijuana, with a clear predominance Indica, which grows acquiring a small stature, solid and compact, with a medium or short internodal distance, with the beautiful appearance of a Christmas tree very typical of the Indicas.
What does Purple Bud White Label taste like?
The organoleptic properties of Purple Bud, are characterized by an intense aroma and flavor, with notes of sweet fruits, and reminiscences of sandalwood and pine, undoubtedly an experience worthy of kings.
What effect does Purple Bud White Label have?
When you vaporize the Purple Bud, you buy a ticket to one of the most shocking Cannabis roller coasters on the planet, and that is that its mental ascent is very strong and active, while, like a good roller coaster, everything that goes up has to go down, and is characterized by being followed by a relaxing descent with a narcotic touch, which will leave you prostrate on the couch. Medical marijuana users use it a lot, for the treatment of states of anxiety, stress and to help overcome periods of insomnia.
How is Purple Bud White Label grown?
Purple Bud, can be grown both indoors and outdoors, and even in cold areas (but whose minimum temperatures are not less than 10 degrees) where they acquire a beautiful purple hue, making it a perfect model of beauty cannabica.
In indoor crops, you will be able to harvest between 450-500 gr per m2, for which I recommend that you use 9 litre pots, being able to place up to 11 specimens per m2. Place it under the influence of a LEC lighting system of 315w, with which you will have the best ratio gr / w making your crop much more efficient.
In outdoor crops, its productivity is a scandal under a hot climate with many hours of sunshine, being able to collect between 600-800 gr per plant, but in cold climates you can also cultivate it, even if you give up a certain level of productivity. I always recommend working a good substrate with bat guano, which provides extra natural protection from pest attacks and will encourage higher productivity.
Don't miss out on this wonderful opportunity and buy Purple Bud from White Label Seeds at the best price in your trusted online Growshop. Where else, PEV Grow!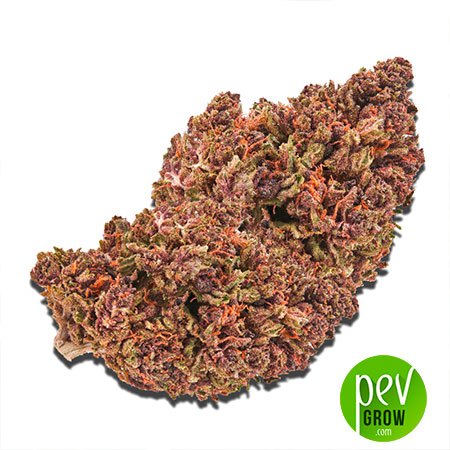 You may also be interested in: