Eleven Roses Early Version is the new super fast version of the mythical marijuana genetics from the Spanish seed bank. This feminized seed achieves a flowering of only 45 days indoors, without giving up a single one of the qualities that have made its mother living history of cannabis.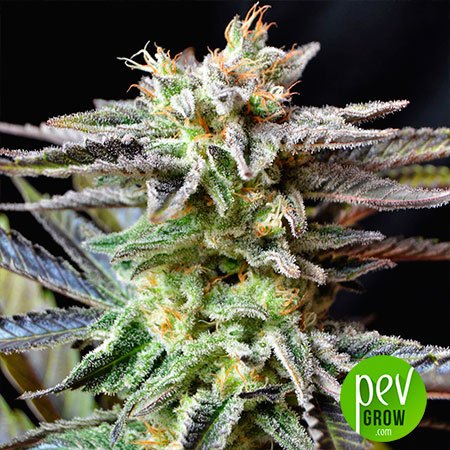 How is Eleven Roses Early Version?
This 100% Indica strain is very bushy looking and compact, with the typical Christmas tree shape and the perfect number of branches to apply a Sea Of Green culture. Production is usually concentrated in one large central truncheon, which makes manicuring much easier.
What does Eleven Roses Early Version taste like?
Its taste is dominated by a metal base thanks to its terpenic profile, mixed with very sweet fruity touches, with wet soil and a very complex Kush finish.
What effect does Eleven Roses Early Version have?
With some THC levels between 24-25%, guarantees a good high, the kind that knocks you down on the couch and makes you lose control of your eyelids, while your mind flies to the confines of your imagination.
How to plant Eleven Roses Early Version
In indoor cultivation, it is a plant not very demanding, also takes up very little space, so it is perfect for placement in the smallest spaces. With 1,8 US gal (7 litre) pots, you will have more than enough space and you will be able to make the most of the 3x3ft (m2), placing about 14 plants. The light is basic, it needs a lot of intensity to grow strong in such a short time, so I recommend installing a HPS light with 600w of power.
Under the sunlight you will be able to grow it in any climate, as it will be ready in mid-September, when the rains have not yet appeared and the temperatures are really pleasant. It can withstand pest attacks very well, although it is always good to prevent, especially if you live near the coast in a very humid environment, for this purpose spray with neem oil every 15 days.
What is the production of the Eleven Roses Early Version?
Indoors, the harvest is up to 21,2 oz per 3x3ft (600 grams per m2), but outdoors you will be amazed, because you can harvest up to 70,5 oz (2000 grams) per plant.
Eleven Roses Early Version of Delicious Seeds, a masterpiece!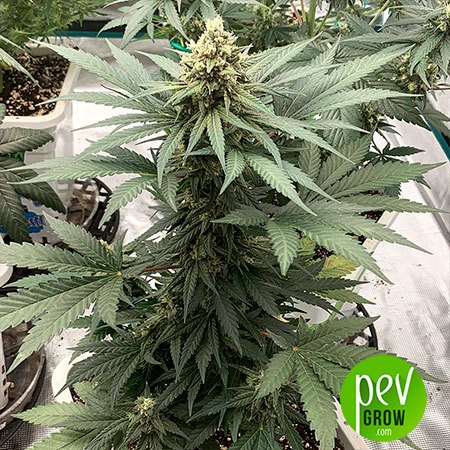 You may also be interested in: