100 day satisfaction guarantee
Discreet delivery worldwide
Unlimited cash on delivery
Description
Play Text to Audio
Buy now at PEV Grow the Purplediol Auto CBD by Elite Seeds, one of your first incursions into the world of rich CBD varieties. Born from the cross between a Kush Rose Auto CBD and an Afghan Rose Auto CBD, which is characterized by having THC levels below 0.5%, so it lacks psychoactive effects. 
What is the structure of Purplediol Auto CBD?
Purplediol Auto CBD is a predominantly 90% Indica hybrid, which marks its structure and behavior, acquiring a Christmas fir shape. A marijuana plant with a very ramified base and a growth of its leaves upwards that give it that characteristic shape. It is quite fast and will be ready in 9 weeks from germination.
What does Purplediol Auto CBD taste like?
Its flavor is very earthy, with notes of very delicious red fruits and a really bright wet forest aroma. An unforgettable experience!
What effect does Purplediol Auto CBD produce?
Its effect is totally clean of psychoactive effects, given its low THC levels. It guarantees an enjoyable experience with which to enjoy the medicinal benefits of marijuana, such as its analgesic, anti-inflammatory and anxiolytic power. 

How is Purplediol Auto CBD planted? 
In indoor crops, it is perfect, since its size makes it a very manageable plant that adapts to almost any space no matter how small it is. Place it at 20 hours of light with a 450w LED bulb, with which you can save money on the electricity bill. With 5 liter pots, you can place about 20 plants per m2. 
In outdoor crops, it goes unnoticed by the watchful eye of the neighbors, since it can be perfectly camouflaged among other plants in the garden. It supports the cold and the attacks of plagues, in fact, when it undergoes low temperatures, it tends to acquire a little purple color that is worthy of photo for cannabis museum. I recommend that you place it in a final pot, as this will avoid doing transplants and damaging the roots in the process. In growth, the Top Auto by Top Crop fertilizer works, specially formulated for auto-flowering. Provides chelates and fulvic and humic acids. 
How much does Purplediol Auto CBD produce?
As for production levels, both outside and inside, you can not ask anything more to this little damsel. It is a champion who gives excellent productions!.
Do not think it twice, add it to the cart and enjoy the exclusivity of Purplediol Auto CBD by Elite Seeds. Already in PEV Grow!.
We remind our customers residing in France that cannabis seeds not listed in the European Community catalogue are products intended for genetic conservation and collecting, but not for cultivation. It is strictly forbidden to germinate them on French territory, except for those authorised by the European Union. We advise our customers not to violate the law in any way and we cannot be held responsible for their use.
Data sheet and characteristics
Type:
Autoflowering
Banks:
Elite Seeds
Genetics:
Afghani
Kush
Kush Rose Auto CBD x Afghan Rose Auto CBD
Purple
Purple
Phenotype:
Indica / Sativa hybrid
Outdoor production:
High
Indoor height:
Low
Outdoor height:
Low
Crop cycle since germination:
9 weeks
Features:
High CBD
Weather:
Cold climates
Effects:
Medicinal
THC:
0,5%
CBD:
17%
Flavor and aroma:
Earthy (earth)
Opinions and doubts about Purplediol Auto CBD
Leave us your opinion or ask us any questions you have about this seed and participate in the raffle!
Among all those who comment or send us your questions, there will be a monthly raffle for a €50 voucher for your purchases at Pevgrow. What are you waiting for? Write us and participate!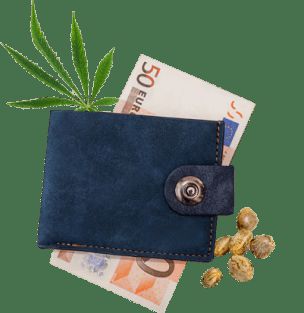 Customer reviews Purplediol Auto CBD