100 day satisfaction guarantee
Discreet delivery worldwide
Unlimited cash on delivery
Description
Play Text to Audio
Purple Queen Auto by Royal Queen Seeds, now available at the best price in your trusted online Growshop! Its genetic profile is pure fantasy, daughter of the great Purple Queen and a Critical Auto, both genetic with a lot of tradition in the world and that give as result a weed of very high quality, with a terpenic profile of madness.
What is the morphology of Purple Queen Auto?
This autoflowering variety has a clear indica predominance, of bushy aspect, highly branched at the base and with a short to medium distance between knots. Its branches are thick and bear the weight of the harvest well. It will be available for cutting after 9 weeks from germination.
What is the taste of Purple Queen Auto?
Its taste is a marvel for the senses, a pleasant mix between citrus and earthy notes, which combine wonderfully on your palate. You won't be able to resist it!
What is the effect of Purple Queen Auto?
As a good indica variety it is, it has an overwhelming and relaxing effect, great for smoking at the end of the day while you disconnect from the routine and take a good nap.
How do you grow Purple Queen Auto?
Indoors, put it at 20 hours during the whole growing cycle, with a 600w HPS lamp, guaranteed results but it gives off a lot of heat, so you will have to install a cooltube reflector so that the temperature does not shoot up. With 2.9 US gal (11 litre) pots you will have enough space for it to develop comfortably.
In garden crops, do not waste time in transplants because being so fast can cause it to become dwarfed, the best thing is to place it in a large pot from the beginning, with 5.3 US gal (20 liters) you will have more than enough, everything else will be wasting money on water and liters of substrate. In growth, so that it does not have deficiencies nutritionally, add Top Auto de Top Crop, specifically formulated for autoflowering plants.
How much does Purple Queen Auto produce?
From 12.3 to 14.1 oz per 3x3ft (350-400 grams per m2) under the spotlights. Under the sunlight you can harvest between 3.5 and 5.3 oz (100-150 grams) per plant.
Purple Queen Auto by Royal Queen Seeds, a new legend is being forged!
We remind our customers residing in France that cannabis seeds not listed in the European Community catalogue are products intended for genetic conservation and collecting, but not for cultivation. It is strictly forbidden to germinate them on French territory, except for those authorised by the European Union. We advise our customers not to violate the law in any way and we cannot be held responsible for their use.
Data sheet and characteristics
Type:
Autoflowering
Banks:
Royal Queen Seeds
Genetics:
Critical
Purple
Purple
Purple Queen x Critical Auto
Phenotype:
80% índica x 15% sativa x 5% ruderalis hybrid
Indoor production:
12.3 to 14.1 oz/3x3ft
Outdoor production:
3.5-5.3 oz/plant
Outdoor height:
2.95-4.59 ft.
Crop cycle since germination:
8-9 weeks
Weather:
Sunny / Mediterranean
Effects:
Relaxing
THC:
16%
CBD:
Low
Opinions and doubts about Purple Queen Auto
Leave us your opinion or ask us any questions you have about this seed and participate in the raffle!
Among all those who comment or send us your questions, there will be a monthly raffle for a €50 voucher for your purchases at Pevgrow. What are you waiting for? Write us and participate!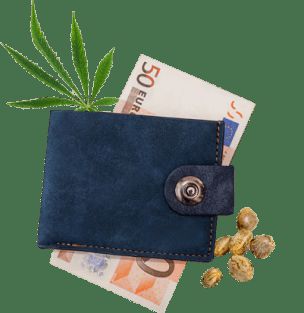 Customer reviews Purple Queen Auto