Hermaphrodite marijuana plants: how to detect and fix the problem
0
641
Genetically, are different marijuana plants that are likely to be hermaphrodites, but this does not mean it's good for our culture, at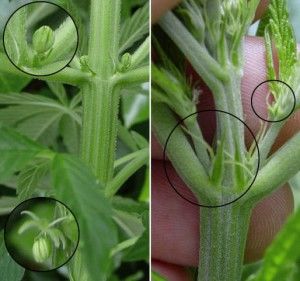 least not for the good results all self-grower looking.
If you have just started recently in the world of self-cultivation of cannabis, you may just have heard of male or female seeds marijuana. Especially the first, for all the benefits the crop.
However, there are a number of varieties of seeds, genetically, it is likely to be hermaphrodites.
In other cases, it is the climate factor influencing this cause. If you find or think you can find a case like this, we recommend that you take a look at this article that will discuss how to detect such a case and how to eliminate it, because, although it may be the result of nature, not good if you want quality results. We begin!
As in the case of humans, in the case of plants, when we have a case of hermaphroditism it is because in the same plant have male flowers and female flowers at the same time. As we advance, there are a number of marijuana seeds that they are prone to this phenomenon may occur. Others, however, are due to the influence of climate to which they are subjected or the context in which they grow.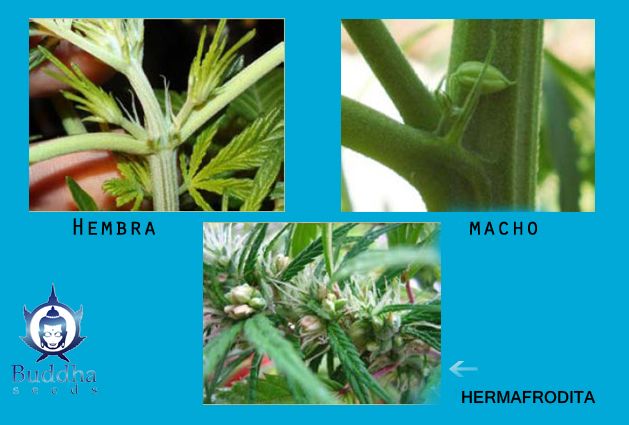 Whatever the case whereby a plant suffers a case of hermaphroditism, what is clear is that we must end it, if we get a quality fruit.
In addition to genetics, as already mentioned, one of the main causes why a marijuana plant can have male and female flowers at the same time, is the stress, some plants are subjected, in many cases, because supporting heat or extreme cold, in short, harsh weather conditions that are likely to nothing good development.
How to avoid or end it?
As just mentioned, stress is one of the genetic fault that makes a plant may suffer hermaphroditism, which is why this will be the first thing we should avoid. How? Maintaining a comprehensive control over them, so that they are always in the optimum conditions for correct natural development.
Moreover, within that hard but rewarding work of observation, it is also important to consider the trichomes, which we should not lose sight, especially in the flowering stage, so did we move from the harvest date.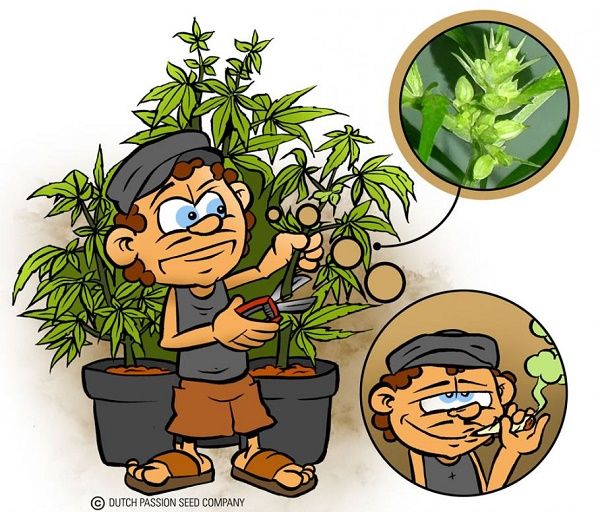 And, of course, before buying marijuana seeds, it is important to read all the information on it to see if they are more sensitive or suffer hermaphroditism. In general, they say that feminized seeds are more likely than Regular, but it is not a standard rule, so it is important to read in-depth information or ask your trusted store. In Piensa En Verde, always we advise all clients who ask us about this and other issues of interest for cultivation.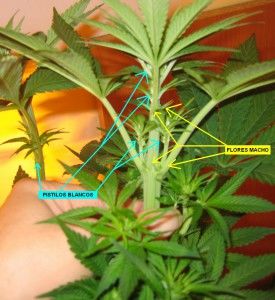 But if, unfortunately, you've found yourself facing problem of hermaphroditism as you found with male flowers, yellow and banana-shaped, the solution that we offer are:
-Remove them with a tweezers that previously you've sterilized with alcohol and spray water to the plants. Once you have removed, you will continue to monitor your plant so they no longer out more male plants.
-Remove the plant from growing space we have, so there is no possibility that "infect" the rest of plants grown around it. This will only be done if production of male flowers is really high.
It can also be the case that only the male flowers begin to appear at the end of flowering. In that case, the best solution is to do the harvest of your plant as soon as possible so they do not pollinate the rest of the plant and has a chance to reproduce.
By Noelia Jiménez, Team Piensa En Verde