Reading Time
6
minutes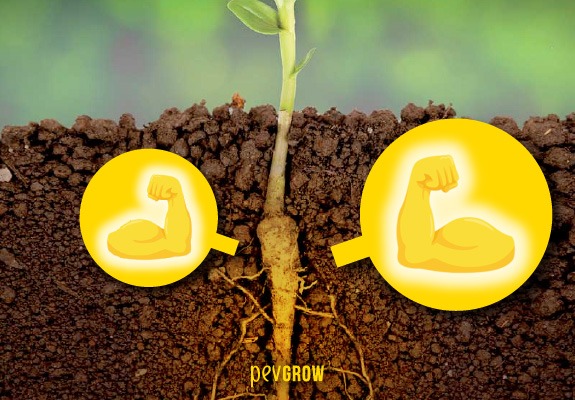 There are products that are essential if we want to obtain the best results in growing marijuana, such as Root stimulator, which helps a lot in the development and defense of the root system of plants.
That it is a very important contribution does not mean that it has to be expensive, because there are some brands that offer very competitive prices, but it can be even cheaper for you, since today I am going to teach you how to make your own homemade root stimulator and 100% ecological, and we are also going to see its functions and differences with other similar products. What do you think? I already told you that I would have liked very much to find an article like this when I was starting …
⚠️ What is a root stimulator?
They are special fertilizers that cause a faster and stronger growth of the roots of the plants, thus accelerating their development, they are less prone to diseases and pathogens, and a much more powerful root and tipping system is achieved.
Root stimulators are formulated based on hormones such as auxins or gibberellins, vitamins, amino acids, and some food. They can be of organic or mineral origin, and for a few years they have been combined with other miraculous products for the roots such as the beneficial fungi trichoderma or mycorrhizae.
🎯 How do you make a homemade root stimulator?
Looking at the composition of the root stimulators for marijuana you can think, And where do I find all that? Do not worry, you have it closer than you think. There are different ways to make a root stimulator with things from home, and it doesn't take a long time to make it either, so it's interesting wherever you look at it.
We are going to make 6 different types of stimulants for the root, two of them are designed more as rooting, and the other 4 as food that accelerates and fortifies both the adventitious and secondary roots, here you can see them in detail.
Homemade root stimulator based on lentils
It is the most classic, and from our point of view the best that you can use as a rooting agent, that is, to make it easier for the cuttings to take root, to help germinate seeds faster, or to make them Newly germinated seeds produce a greater number of roots as soon as possible. In addition to being easy to make and ecological, it is very cheap, take note of how it is made:
We put 100 to 200 grams of lentils to soak for 24
hours.Once this time has passed, we strain the water and keep it in a closed container, in a dark place at room temperature and
Put the lentils and put them in a bowl and crush them with the help of a blender.
Add the water that we have removed before over the crushed lentils and add lemon juice until the mixture has a pH of 5.5
. With the help of a strainer to separate the larger solid particles from the liquid, which is our homemade root stimulator.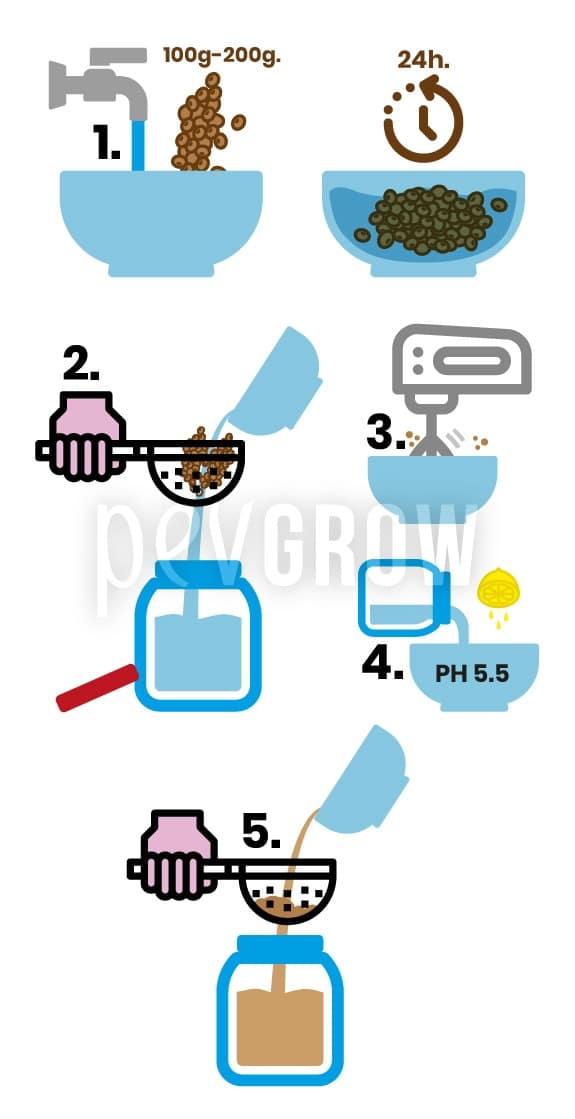 How do you use the homemade root stimulator made with lentils?
It is a natural and quite safe product, so it can be applied directly in irrigation, without the risk of overfertilization. This type of homemade stimulator for cannabis roots is full of auxins, making it ideal to moisten the seeds and accelerate their germination, to wet the jiffy or rock wool plugs to facilitate the rooting of the cuttings, or to the first waterings after transplants.
Homemade root stimulator made with other legumes
This same process that we have done with lentils can be done with other types of legumes, since all legumes are loaded with hormones that enhance root growth. Below you can see how a homemade root stimulator is made with soybeans:
About 100 grams of soybeans are soaked for about 6 hours.
filter the water and keep aside for later
seeds the wrap in a damp cloth or napkins wet for one day
After that time the mix with the water away earlier, we have a couple of hours submerged, and then filter the water again
Again the process several times until we see the seeds
germinate.Once germinated, we filter them again, crush them, and mix them again with the same water. We
filter the liquid to separate the larger solid parts, and we already have our homemade root stimulator to soybean base.
And we can also do the same with hemp seeds, wheat seeds, and other cereals, since it is about extracting all the possible hormones to take advantage of them in our crops. This homemade root stimulator created with seeds can be applied directly, that is, you can water directly with this liquid without danger, on the contrary, it will come in handy for your little plants.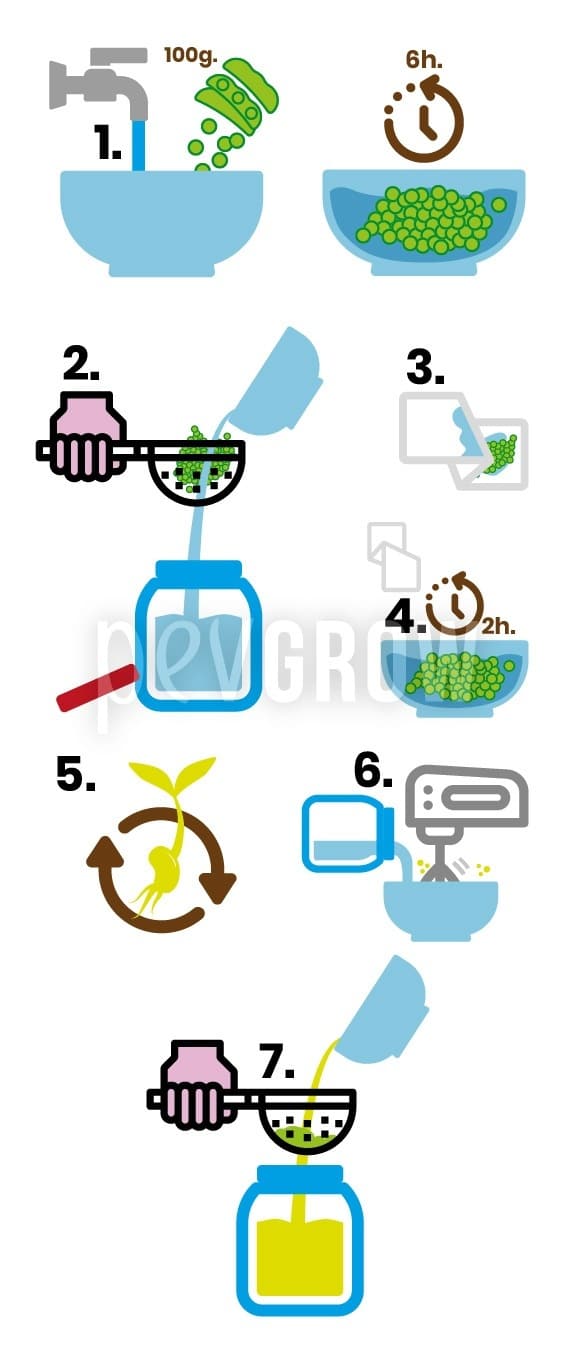 Do you want to make a homemade root stimulator with a sweet aroma?
You read that correctly, although most manures and fertilizers smell bad, today you are going to learn how to make your own cinnamon-based root stimulator with a pleasant smell. It is also very easy to make, inexpensive, and in a few hours you have it ready:
Fill a container with a liter of water
Add 3 tablespoons of cinnamon and the skin of one or two carrots
Shake the mixture well and let it rest in the refrigerator for 8 at 12 hours
Filter the liquid with the help of a strainer
This is how quickly and easily you can have a natural additive that is very good for marijuana plants during the germination phase and first stages of growth, as well as in the rooting of the cuttings and the post-transplant stage. Like the previous mixes, the homemade root stimulator made with cinnamon and carrot can be used directly and without reducing.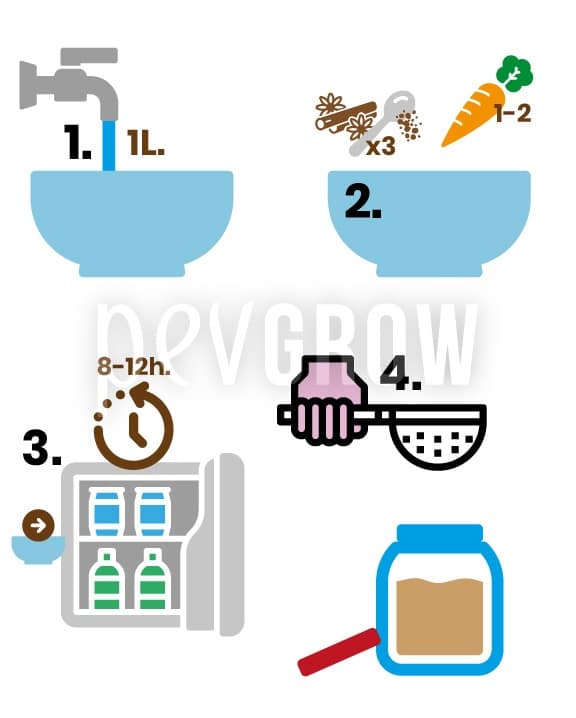 Homemade root stimulant with willow bark
Although not everyone has a willow tree close to home, there are some areas where there are many, and these people will find this recipe very useful, because willow, in addition to natural rooting, has many other beneficial properties for other plants.
First you have to take several willow twigs, which have bark of course
They are washed with water and rinsed
We put the washed branches to soak for 3 or 4 weeks We
separate the branches and put the water in the fridge
We put the branches to boil with water different for 15 minutes We
filter the water used to boil and let it cool
Once it is cold it is mixed with the water that we have left in the fridge
It would be prepared and ready to use. It is clear that this method is not so fast or easy to do like others, but if you have the possibility to do it, you will see more surprising results.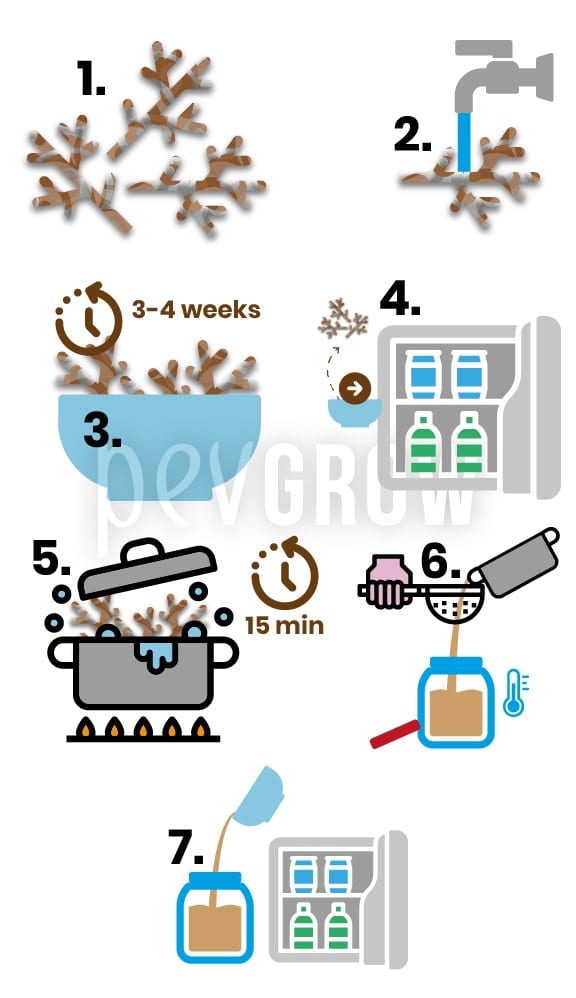 Special homemade rooting agent for cuttings
Finally, we are going to see how to make a homemade root stimulator using coffee, ideal for preparing cuttings for the rooting stage. This additive can also be used as a fertilizer, a good ally for growing cannabis for self-consumption.
Boil 2 handfuls of coffee beans for each liter of water
After boiling for 15 minutes, strain it to keep only the liquid.
Let it cool so that it can be used safely
The way to use this rooting agent is by contact with the stems of the cuttings, so you can put the liquid in a container where we can put the clones and let them rest for at least half an hour.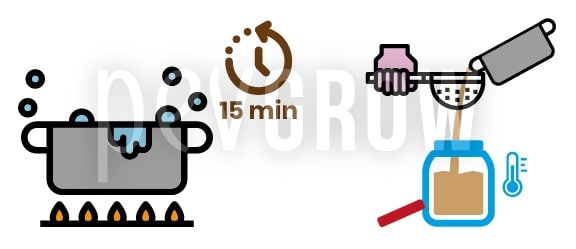 Aspirin, the root stimulator that you did not expect
Aspirin comes in handy to overcome states of stress, both for us humans and for our plant friends, keep in mind this recipe to give a boost of energy in some phases of the crop, it is very easy.
Fill half a glass of water, about 100 ml.
Insert an aspirin pill
Wait a little until it dissolves, you can help by stirring with a spoon
This liquid is used to apply directly to the substrate of a recently transplanted plant, to overcome the state of root stress that they usually suffer when they are changed from pot or after root pruning. Another way to use the homemade root stimulator made with aspirin is by putting the stems of the freshly cut cuttings of the mother plants that we want to root.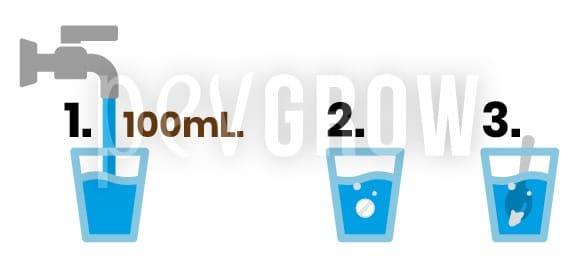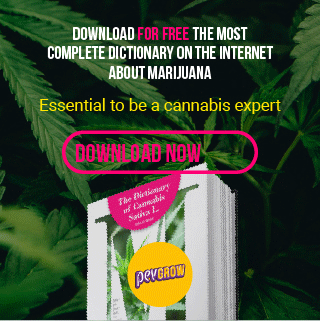 Free Download
Cannabis Dictionary
2023 Edition
Insert a correct email address
You must accept the privacy policy
SITE OF SHOPS ONLINE S.R.L with CIF: B98262777 and address for notifications in C/ VEREDA MAS DE TOUS Nº 22 LOCAL C, 46185 LA POBLA DE VALLBONA, VALENCIA, Phone: 961658271 Email: customer(at)pevgrow.com
At the name of Consulting we process the information you give us in order to provide the requested service, perform the billing of the same. The data provided will be kept as long as the business relationship is maintained or for the years necessary to comply with legal obligations. The data will not be transferred to third parties except in cases where there is a legal obligation. You have the right to obtain confirmation as to whether SITE OF SHOPS ONLINE S.R.L. is processing your personal data and therefore you have the right to access your personal data, rectify inaccurate data or request its removal when the data is no longer necessary
🧐 Conclusion
In this post we have seen 6 different ways to make homemade root stimulator for growing marijuana plants. If you don't want to waste time, or you don't have some of the necessary components to make these recipes, you can buy commercial rooting hormones such as Clonex for cuttings, or root stimulators from well-known brands such as Rhizotonic, Root Juice, or Voodoo Juice, which they go even better than these homemade broths, you decide.
Bud Candy vs CarboLoad: Facing Off Two Giants from Advanced Nutrients →