Reading Time
3
minutes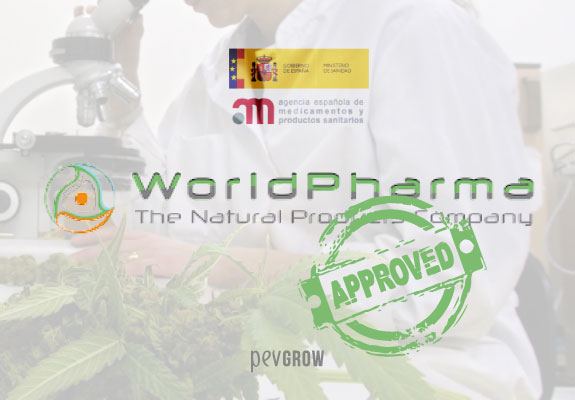 Worldpharma Biotech is a Valencian company  that after several years obtained a research license from the AEMPS in order to study the medicinal properties of cannabis. They are now focused on discovering new therapeutic applications for cannabinoids, terpenes and other compounds of this plant.
Join the Pevgrow cannabis family in our:
So far there are only 14 Spanish companies with a research license that can grow cannabis plants legally, albeit in a controlled manner. The stringent requirements that the Spanish pharmaceutical agency places on companies that want to work with marijuana mean that less than 10% of applications are approved, but the good work demonstrated by Worldpharma Biotech in recent years has greatly facilitated the measurement of their approval.
Juan José García  is the CEO of Worldpharma Biotech, a passionate researcher specializing in the medicinal properties of the active ingredients of plants, especially cannabis. He is surrounded by a young but well-trained human team, very enthusiastic about this mission which can improve the quality of life for millions of people.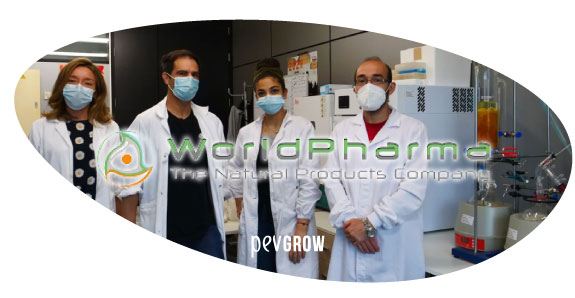 ✅ Validation study of Cannabis sativa L varieties for the production of medicines
This is the name of the project that received the approval of the Ministry of Health to find special cannabis specimens that contain an ideal cannabinoid profile to treat various diseases such as Parkinson's, Alzheimer's, or dermatological inflammations among others.
To conduct this research, the Worldpharma team will grow multiple different genotypes, stemming from indica, sativa, ruderalis, hybrid and polyhybrid varieties. The idea is to be able to isolate special phenotypes to be kept in the form of an elite clone for later use, with different ratios between THC and CBD, or both cannabinoids separately.
📖 Worldpharma Biotech Laboratory, from Valencia to the whole world
This project will be realized in one of the 3 structures that Worldpharma Biotech has in the park technology of Burjassot (Valencia), the zero point of research on Valencian cannabis, as other large companies in the sector carry out their studies there.
In this laboratory, products are developed for the pharmaceutical, cosmetic or nutraceutical industry, among others, through the isolation, purification and characterization of active ingredients extracted from plant sources such as cannabis. Thanks to the authorization granted by AEMPS, Worldpharma Biotech can produce, import or distribute these active ingredients for use in the development of new drugs for human, veterinary and dermo-cosmetic use.
One of the specialties of Worldpharma Biotech is the study of non-psychotropic cannabinoids, which are actually the majority and can have many pharmacological properties, although psychoactive THC is the best known. In this field they have high hopes for the nanotechnological applications of some cannabinoids, released in a controlled way to treat various ailments and diseases. Finally, they are working on the formulation of phytotherapeutic food supplements for nutraceutical uses, including active ingredients of plant species to improve people's nutrition and general health.
⭐ A cannabis project with a promising future
Now that the Worldpharma Biotech team has the license from the Spanish authorities to grow marijuana plants for research purposes, a door opens to the hope of millions of people who use cannabinoids every day to have a better quality of life.
Until now it was suspected that cannabis could be useful for treating many ailments and diseases, and some studies have confirmed this, but we did not have the permissions or the resources to study it thoroughly. Things have changed and we are sure that soon we will have positive news about it, and as always we will be here to tell you about it.
The best hash in the world, all different types →