Gypsy Kush / Faraona
Reduced price!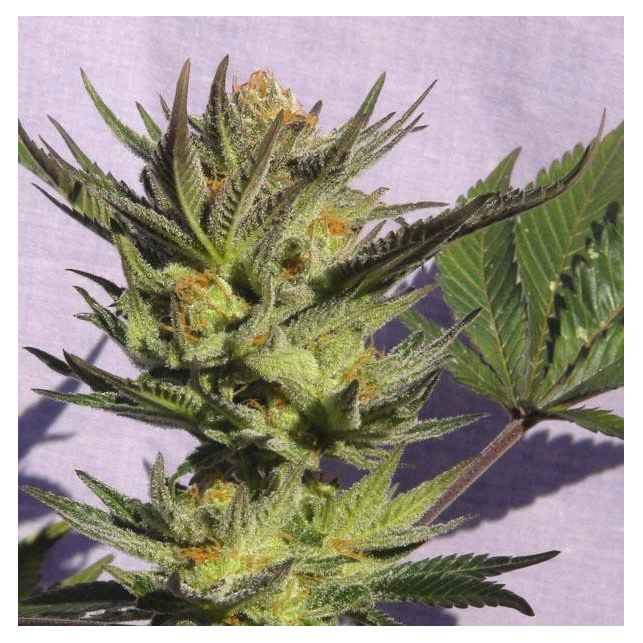 Description
Now you can buy at our online store, the best kept secret of Kannabia, the Gypsy Kush / Faraona. This variety is the result of the genetic fusion between different secret varieties, cultivated in a familiar way by certain Andalusian growers, and is not derived from any commercial strain.
Morphology
It is a feminized and hybrid variety, balanced between Indica and Sativa, that grows strong and vigorous, in the shape of a fir tree, with lower branches that reach a considerable height, which in only 55-60 days will be filled with a few compact and resinous buds, which give off an incredible aroma during its growth phase.
Production
The production of Gypsy Kush / Faraona is really good, considering that in only 55-60 days from germination, we will be able to harvest the incredible amount of 400 grams per m2 in indoor crops, and 400 grams per plant in outdoor crops. Blessed secret this Kannabia!
Aroma and taste
The coffee flavour with its pinaceous touches of freshness, combined with a very typical finish of the Og Kush, makes this variety a queen of organoleptic properties. If you are a weeds lover with personality, Gypsy Kush / Faraona will certainly conquer you through your taste buds.
Effects
Gypsy Kush / Faraona provides powerful mental effects with a euphoria that will leave you with a permanent smile thanks to its THC level of 20%, really high, but combines it with a relaxing effect thanks to its high levels of CBD. This contrast of effects is what gives it its special character, for which we are sure it will become a cannabic icon.
Cultivation
Gypsy Kush / Faraona is a weed suitable for both outdoor and indoor crops, resistant to all types of fungi and pests, in line with all creations of Kannabia.
In indoor crops, after several crops, our experts recommend that you use 5 pots of 20 liters, to let it grow in germination phase with a little more calm, and then this will be rewarded in a higher yield. The use of a SCROG technique will be most appropriate.
In outdoor crops, we recommend the use of a good quality substrate, such as Top Crop Super Guano, as it directly affects the quality and quantity of buds that we will harvest later. Invest a little time in affection because it will thank you enormously.
Acquire now at PevGrow, the new Gypsy Kush / Faraona. A wink at old-school marijuana lovers, with flavors with their own personality and powerful effects, you won't regret it!
Video of Gypsy Kush / Faraona
More info
Technical data sheet
Bank: Kannabia.
Type: Feminized.
Phenotype: Hybrid Indica / Sativa.
Genetics: Secret.
H.N. outdoor harvest: Beginning of October.
H.S. Outdoor Harvest: Early April.
Production indoor: 400 gr/m2.
Outdoor production: 400 gr per plant.
External height: N/A.
Internal height: N/A.
Indoor flowering period: 55-60 days.
THC: 20%.
CBD: High
Data Sheet
| | |
| --- | --- |
| Features | Exterior |
| Features | Hybrid seeds |
| Features | Interior |
| Features | High Yielding |
| Effects | Medicinal |
| Banks | Kannabia |
| Flavor and aroma | Coffee |
| Type | Feminized |
Send us your questions! We are happy to help you.
There are no questions about this product, be the first to ask!
---