Enter your e-mail to notify you when will be available
100 day satisfaction guarantee
Discreet delivery worldwide
Unlimited cash on delivery
Description
Play Text to Audio
Today I have the pleasure to announce the signing of one of the strains that will mark a before and after in our catalogue of feminized seeds, Power Kush by Dinafem Seeds, a real wonder! His birth is the result of the marriage between Afghani#1 and Skunk#1, resulting in a real machine to produce both buds and a resin of a very high quality.
¿What is the structure of Power Kush?
Power Kush is a feminized and hybrid genetic, with a perfect balance between Sativa and Indica, that grows well, with large leaves of very long petioles, with which they take advantage of the light to the maximum. Its flowering period is very fast, only 50-55 days, and its buds are characterized by being covered with white hairs and oranges that delight lovers of cannabis more gourmets.
What is the taste of Power Kush?
You are about to live an experience without equal and is that its spicy and strong flavor when vaporized is a real madness, all accompanied by a strong aroma of wet earth and forest, which will delight your senses and make a feeling of pleasure leave your taste buds ecstatic.
Which are the effects of Power Kush?
When you smoke Power Kush you are absolutely relaxed and without noticing you will be having a daiquiri in the seventh heaven, so it is perfect to drink at the end of the day and say goodbye to the stress of daily obligations. It is very effective in treating periods of transient insomnia, as well as in calming high levels of anxiety.
How can I grow Power Kush?
Indoors, its behavior is magnificent and stands out for its ease of cultivation with which even the most novice can make good use of it. It is very important to control the humidity of the wardrobe, whose ideal levels must oscillate between 40 and 60%, for which you will have to use a hygrometer for its control. With this variety I always use 11 litre pots with which I can place up to 9 plants per m2, under the influence of a LEC lighting system of 315w, being able to collect up to 500 gr per m2.
In outdoor crops, needs a good climate where there is plenty of sun and good temperatures, so there are no problems with moisture and the appearance of fungi, for which I still recommend you use Botryprot to cure yourself in health.  It will be ready in early October, and you can collect up to 600 gr per plant, for which I recommend working a good substrate with All Mix Bio Bizz has been designed specifically for sunny climates, and has a very good degree of water retention.
Power Kush has arrived to our Online Growshop, and it has done it with the force of a hurricane, discover its impressive flavor and its relaxing effect, perfect to disconnect, enjoy it in your trusted Grow Shop!
Data sheet and characteristics
Type:
Feminized
Banks:
Dinafem Seeds
Genetics:
(Afghani x Skunk#1) S1 X (Afghani x Skunk#1) S1
Afghani
Kush
Skunk
Phenotype:
Sativa/Indica 50/50 hybrid
Harvest outdoor H.N:
Early October
Harvest outdoor H.S:
Early April
Indoor production:
500 gr/m2
Outdoor production:
High
Indoor height:
80-120 cm
Outdoor height:
Up to 3 meters
Indoor flowering period:
45-55 days
Weather:
Sunny / Mediterranean
Temperate / continental
Effects:
Relaxing
Sleep all night
THC:
High (12% - 16%)
CBD:
Medium
Disease:
Anxiety
Symptoms:
Insomnia
3 other products in the same category:
Customers who bought this product also bought:
Opinions and doubts about Power Kush
Leave us your opinion or ask us any questions you have about this seed and participate in the raffle!
Among all those who comment or send us your questions, there will be a monthly raffle for a €50 voucher for your purchases at Pevgrow. What are you waiting for? Write us and participate!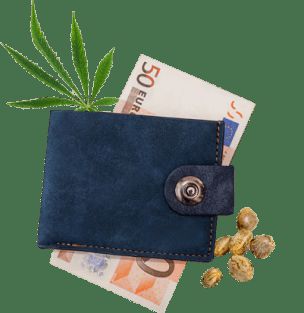 Customer reviews Power Kush