Auto Amnesia are autoflowering cannabis seeds created by the Spanish Seeds bank, which represent the automatic version of one of the most consumed marijuana strains of all time, the great Amnesia.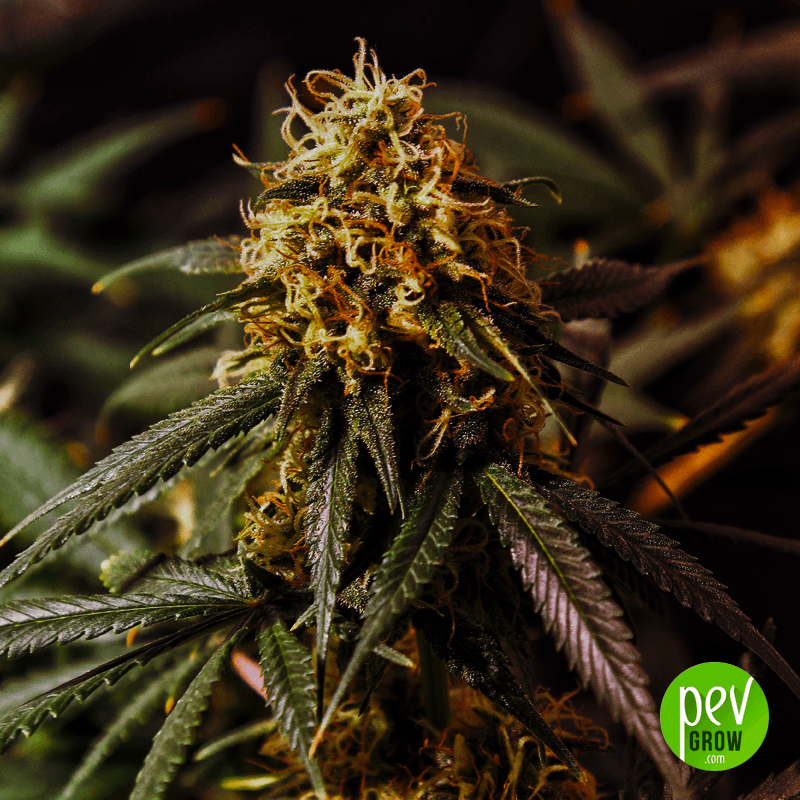 What is the genetics of these seeds?
They are the result of the mixture between a large selected Amnesia cutting and a variety with Ruderalis ancestors, which provides the offspring only the genes that produce autoflowering. It can be said that it is a polyhybrid mainly sativa, and genetically it descends from the Haze family.
How is the Auto Amnesia variety in general?
Its vigor surprises from the first stages of life, growing very fast, both in height and lateral branching. Its stems are not the most robust, but they are quite flexible and the distance between nodes is medium, so it ends up forming a open and not very dense structure, especially to promote internal perspiration. Its leaves are not as thin as those of other sativas, and of a rather light green color.
As it enters flowering it continues to grow at a great rate, while at the same time it is dressing with very aromatic and sticky buds. In this phase and during maturation, you will do nothing but go look at it, because it ends up like a small snowy Christmas tree.
How is this autoflowering variety grown?
It is truly an all-rounder, and it adapts perfectly to any indoor, greenhouse, or outdoor growing system. It performs better in high intensity light, either from the sun or artificial, and supports more nutrients than the average cannabis genetics.
In indoor growing, try to illuminate your days with a photoperiod of 20 hours of light and 4 hours of darkness., it is a good investment, since it will pay you back more than ever. If you put 9 plants / m2 in pots of  2.9 US gal or 4 US gal (11 or 15 liters) , the entire growing area will be filled with long, good-caliber buds, and you will get a superior harvest.
Outdoors behaves better in spring and summer, but with Auto Amnesia seeds from Spanish Seeds you can harvest throughout the year in warm or temperate climates. In this case it is better that the pot is 20 liters or more, with a substrate rich in nutrients, and if it can be add trichoderma or mycorrhizae, another interesting investment.
When is the Auto Amnesia harvest coming?
She is very fast, especially considering the percentage of sativa in her genetics. From the moment the seedling sprouts from the ground, until the day it is cut, usually no more than 70 days, although some phenotype may emerge that needs more time to mature optimally.
How much do these automatic seeds from Spanish Seeds produce?
The best thing they have is that they are suitable for people with any level of cultivation, from new growers to foodies, everyone can get a great performance with these seeds. In well-configured indoor crops it is easy to achieve a production of more than 17.6 oz per 3x3ft (500 grams / m2)  and outdoors each plant can exceed 5,4 oz/plan( 150 grams )of bright dry buds.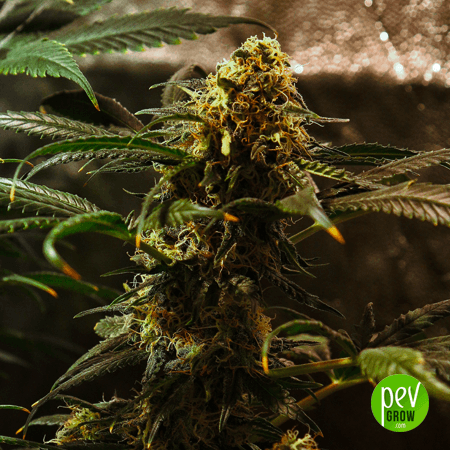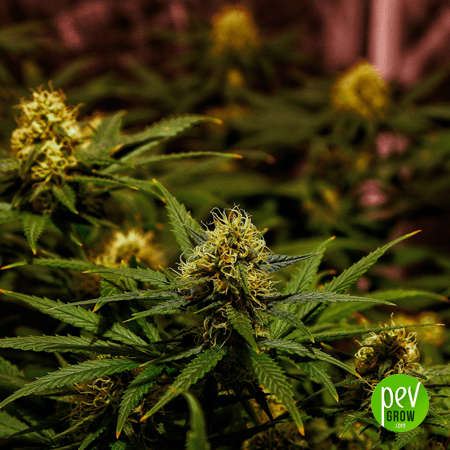 What does Auto Amnesia taste and smell like?
If you have tried other Haze hybrids you can easily get an idea of what you are going to find. The aroma is reminiscent of incense, with a background of flowers that intensify its power, it smells a lot and very good. Its flavor mixes the same floral touch with spices, citrus, and incense that once burned remains in the smoke long after smoking.
What kind of effect does it have?
Although it is not the same high that a pure sativa causes, it is much more cerebral and stimulating than the vast majority of the cars on the market. It goes up fast, but it is also appreciated at the body level, being much more relaxing than the photo-dependent version. It is a perfect herb for socializing, listening to music, watching laughing videos on YouTube, etc.
Buy Auto Amnesia seeds from Spanish Seeds at the best price
If you have read this far it is because you are looking for some autoflowering and feminized seeds with these characteristics. But this is a small summary of how much this great variety has to offer, and the best of all is that at Pevgrow you can buy it at the best price and with the best guarantees.
You may also be interested in: