100 day satisfaction guarantee
Discreet delivery worldwide
Unlimited cash on delivery
Description
Data Sheet
Reviews
Delivery and Payment
Play Text to Audio
Welcome to PEV Grow! I'm sure you've tried to smoke the Original Glue Gorilla more than once, but it doesn't quite fit you because its effect is very brutal and you're not ready for it, so I have great news! Because Dinafem Seeds has thought of you and has created the new Gorilla CBD, same qualities, much softer effects!
How is CBD Gorilla?
Structurally speaking, Gorilla CBD is a dominant Indica hybrid, with a medium distance between knots, but with leaves that do not develop with the typical density and width of Indica, but rather acquire a spiky and sawn shape. It does not tend to grow too far upwards, so it is very manageable, and any hand, no matter how inexperienced, can get its best version.
What does Gorilla CBD taste like?
Usually well loaded varieties of CBD taste more or less the same, but with Gorilla CBD breeders of Dinafem have achieved that their organoleptic profile is totally different from the CBD Rich that you usually find in the market. Its flavour combines perfectly the fuel notes inherited from the Original Gorilla, with a really exceptional Kush background.
What effect does the CBD Gorilla have?
With Gorilla CBD you get a variety that raises the levels of CBD above THC in a ratio 1:2, so you get very balanced effects, without psychoactivity, lowering the narcotic intensity, making it a much softer variety.
How do you plant the Gorilla CBD?
In indoor crops, it is a very balanced plant in all aspects, fertilization, irrigation... In everything is very moderate, endures well the lack of both, but does not like much overfertilization or extra watering, in fact, tends to yellow soon if you go too far. To get its best version, I put it in 9 litre pots, placing about 10 plants per m2 in a Mammoth Pro, if you have a smaller wardrobe like the Mammoth Classic you will fit a few less.
In outdoor crops, to get copies of photo, I use the tactic of transplanting, ie, I start putting it in a small pot of 2 or 3 liters, when I see that it no longer grows I change it to one of 5 liters, and so on through 7 and 11 liters, until I go to change the photoperiod, that I move it to a final pot of about 50-60 liters. In this way, growth is constantly reactivated and larger specimens are obtained and production is increased.
What is the production of Gorilla CBD?
Indoors, production reaches 500 grams per m2, while outdoors it reaches 1000 grams per plant.
Buy now Gorilla CBD and enjoy one of the best-selling classics of all time, with an effect for all audiences.
Video: Gorilla CBD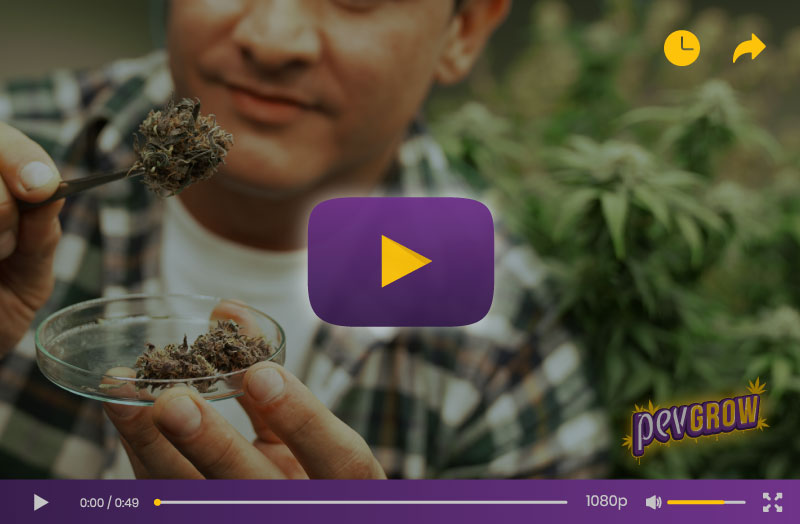 Banks:
Dinafem Seeds
Genetics:
Gorilla x Dinamed CBD
Kush
Phenotype:
Indica / Sativa hybrid
Harvest outdoor H.N:
Mid October
Harvest outdoor H.S:
Mid April
Indoor production:
500 grams per m2
Outdoor production:
1000 grams per plant
Indoor height:
Medium / High
Outdoor height:
2,5 m.
Indoor flowering period:
55-65 days
Features:
High CBD
THC:
7%
CBD:
14%
Is the shipping discreet?

Yes, the shipment is 100% discreet, no one will know what you have bought, also the sender is SITE OF SHOPS ONLINE.

Do you ship worldwide?

Yes, we ship to almost every country in the world although you need to know the current legislation in your country to make sure that you do not break any regulations with the germination of the seeds.

We cannot be made responsible for the wrong use that some people decide to give to the seeds, so please don't act against your national laws.

Due to problems with customs you can check here for restrictions to certain countries.

What payment methods and currencies do you accept?

We accept the following payment methods: Bank transfer, Cryptocurrencies, cash, credit and debit cards and cash on delivery (Spain, Belgium, France, Italy, Portugal).

You can change the currency on the top right to know the price of the products in your local currency and of course pay this way.

How long does it take to ship my order?

In 24/48 hours we will ship your order.

Are the seeds guaranteed to germinate?

If you live in a country where the cultivation of cannabis is legal and you decide to plant the seeds, it is good that you know that all the seeds that we commercialize have germination guarantee.

If you germinate with the method of paper napkins and you have followed all the steps that we indicate here, you will only have to return us the seeds not germinated in their original packaging and when we receive them we will proceed to the change.

Then we take care of requesting the return to the seed bank, we do not transfer this responsibility and time to our customers.

What if I receive a bad or damaged product?

If you receive a broken product due to transport, you have to notify us within 24 hours for insurance coverage, always contact us as soon as possible and we will fix the problem!
other products in the same category:
Customers who bought this product also bought:
Leave us your opinion or ask us any questions you have about this seed and participate in the raffle!
Among all those who comment or send us your questions, there will be a monthly raffle for a €50 voucher for your purchases at Pevgrow. What are you waiting for? Write us and participate!