100 day satisfaction guarantee
Discreet delivery worldwide
Unlimited cash on delivery
Description
Play Text to Audio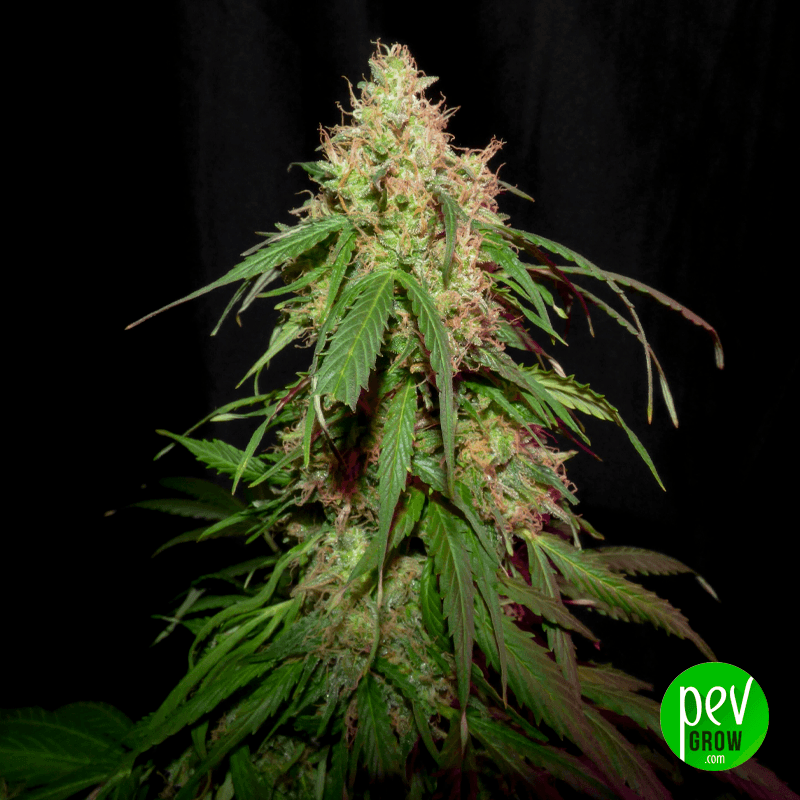 Now available at PevGrow, the new Amnesia CBD from Spanish Seeds. This variety arises from the intention to popularize Amnesia Original, whose high levels of THC gave very powerful and psychoactive effects that were not suitable for all audiences. For this reason the breeders team of Spanish Seeds genetically fused the Original Amnesia with a Pure CBD, which gives a perfect balance thanks to the neutralization of THC by CBD.
¿What is the structure of Amnesia CBD?
Amnesia CBD from Spanish Seeds is a feminized and hybrid seed with a slight predominance of 60% Sativa and 40% Indica, which translates into a plant that grows tall and strong, with an open structure that favours aeration and therefore avoids the appearance of fungi and humidity.
What is the production of Amnesia CBD?
This is undoubtedly one of the strengths of this weed, which like Original Amnesia, will produce a brutal amount of buds, as well as resin of the best quality you can find. In outdoor crops, it can reach up to 1100 gr per plant, and in indoor crops, you can collect up to 550 gr per m2.
Which is the taste of Amnesia CBD?
The traditional lovers of the Haze genetics are in luck, because from very early on when it begins to flower, a marked Haze aroma invades the room that you will have to extract with a good extraction system. As for its organoleptic properties, Amnesia CBD is an authentic pass, in combination with its Haze aroma, we find an earthy flavor with very marked notes that will not leave you indifferent.
Which is the effect of Amnesia CBD?
Thanks to the extra CBD in this variety, its effects have been moderated and balanced, and are characterized by drawing an immediate smile on your face, as well as a cheerful and fun effect, but not accompanied by those memory losses associated with its original name, as the CBD keeps the effects of THC at bay. So enjoy balanced effects and lots of fun to enjoy with your friends over the weekend.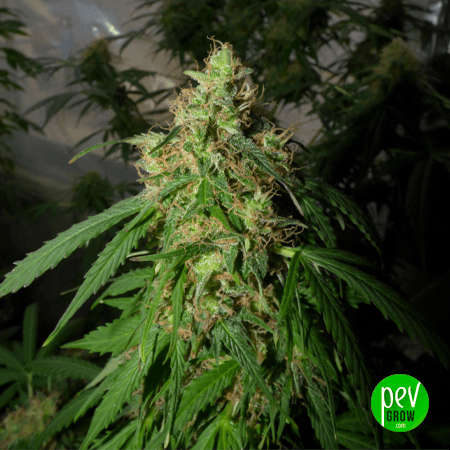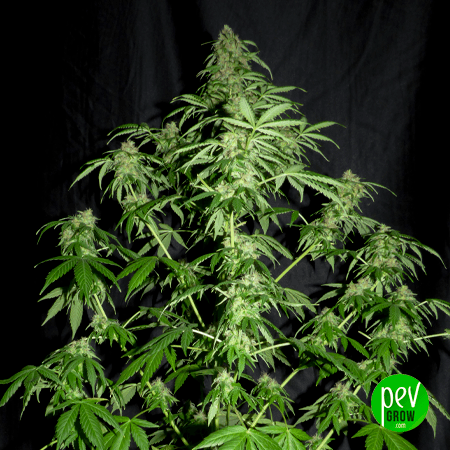 How is Amnesia CBD grown?
The cultivation of this weed, is suitable for both outdoor and indoor cultivation, and if you choose the latter option you must take into account, which has a tendency to stretch and grow enough, so it needs plenty of space, or you will have to make controlled pruning to keep it at bay. In indoor crops, I recommend that you use 20 pots of 5.5 liters to precisely control their size and do not get crazy, also shortening a little growth period, and in just 60 days you can collect up to 550 grams per m2. It is very important that you use a good extraction system and a good carbon filter.
In outdoor crops, to stimulate their growth I always opt for the Iguana Juice Grow fertilizer, which stimulates growth with an absolutely bestial composition, among which the Guano of seabirds, bat, volcanic ash, etc. stands out. I also recommend that you use a definitive pot of about 18 liters.
Buy now at PevGrow, Amnesia CBD from Spanish Seeds. The version for all audiences of Original Amnesia has arrived at your Growshop of confidence, do not let it escape!
Video: Amnesia CBD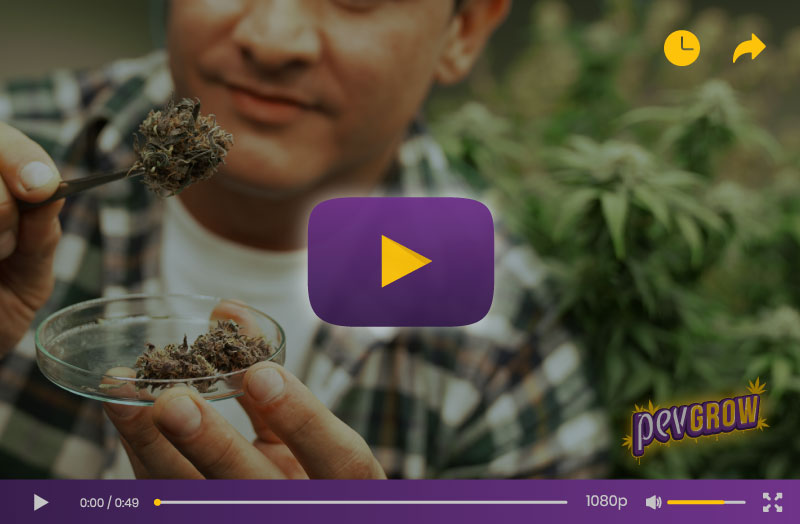 Data sheet and characteristics
| | | |
| --- | --- | --- |
| Type: | | Feminized |
| Banks: | | Spain Bulk Seeds |
| Genetics: | | Original Amnesia x Pure CBD |
| Phenotype: | | Hybrid (Sativa/Indica) |
| Harvest outdoor H.N: | | Mid October |
| Harvest outdoor H.S: | | Mid April |
| Indoor production: | | 550 gr per m2 |
| Outdoor production: | | 1100 gr per plant |
| Outdoor height: | | 300 cm |
| Indoor flowering period: | | 55-60 days |
| THC: | | 8% |
| CBD: | | 10% |
Opinions and doubts about Amnesia CBD
Leave us your opinion or ask us any questions you have about this seed and participate in the raffle!
Among all those who comment or send us your questions, there will be a monthly raffle for a €50 voucher for your purchases at Pevgrow. What are you waiting for? Write us and participate!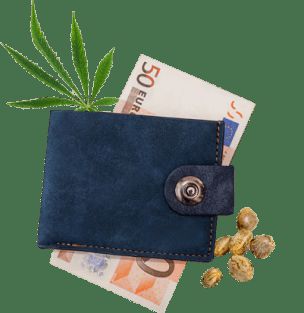 Customer reviews Amnesia CBD