100 day satisfaction guarantee
Discreet delivery worldwide
Unlimited cash on delivery
Description
Play Text to Audio
Now available in PevGrow, the Ecuadorian mushroom kit. These mushrooms come directly from the Andean region of the equator mountains and are characterized by their strong potency and ease of cultivation.
The mushrooms Psilocybe Cubensis Ecuatorianas that will grow, will be precious sand-coloured mushrooms, with a tall, strong stem that turns golden when dry and will be a real photo mushroom. They are a variety of quite considerable size.
The productivity os this mushroom bread is very high, in 15 days we will be able to harvest our harvest if we have given it the pertinent affection, ambient temperature of 22-24 degrees with a relative humidity of 60%-80% that you will be able to obtain if you carry out the culture in a mini greenhouse with a thermograph with which to control the temperature.
The culture kit includes: Grow bag, Microfilters in each bag and 1200 ml of mycelium.
Buy now at PevGrow, the Ecuadorian mushroom growing kit and expand your knowledge network with your mycological studies.
- With this cultivation kit, 3 to 5 harvests can be obtained under optimal conditions.
- Product for people over 18 years old.
 Important:
In some mushroom kits a supplement is already included in the tupperware and in some kits you can find a bag that contains the supplement separately, in these cases you just have to add them to the tupperware and with a disinfected spoon you create a layer on top of the tupperware , thus we will achieve an exceptional surface for the appearance of the primordia, they are the first visible component of the fruit of a fungus.
Features of the Kit:
They develop in 15 days
Includes 1200ml of quality mycelium
Growing manual in English and Spanish
Bag with two clips
Filters to allow perspiration
Sale to persons under 18 years of age is prohibited.
The breads are seeds for exclusive use for mycological, ethnobotanical or ornamental study
They are not for agricultural or food use. PevGrow is not responsible for the illegal use of these breads or seeds by third parties.

Opinions and doubts about Ecuadorian mushroom kit
Leave us your opinion or ask us any questions you have about this seed and participate in the raffle!
Among all those who comment or send us your questions, there will be a monthly raffle for a €50 voucher for your purchases at Pevgrow. What are you waiting for? Write us and participate!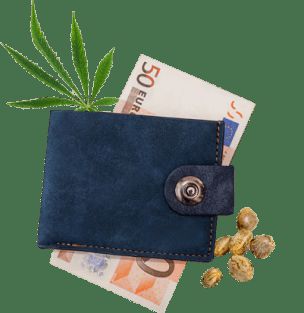 Customer reviews Ecuadorian mushroom kit