Fibror 79 are hemp seeds created and reproduced in France by the National Federation of Hemp Producers. As the name suggests, these seeds are special for the mass production of fibers, but that does not mean that they cannot be used for other industrial purposes.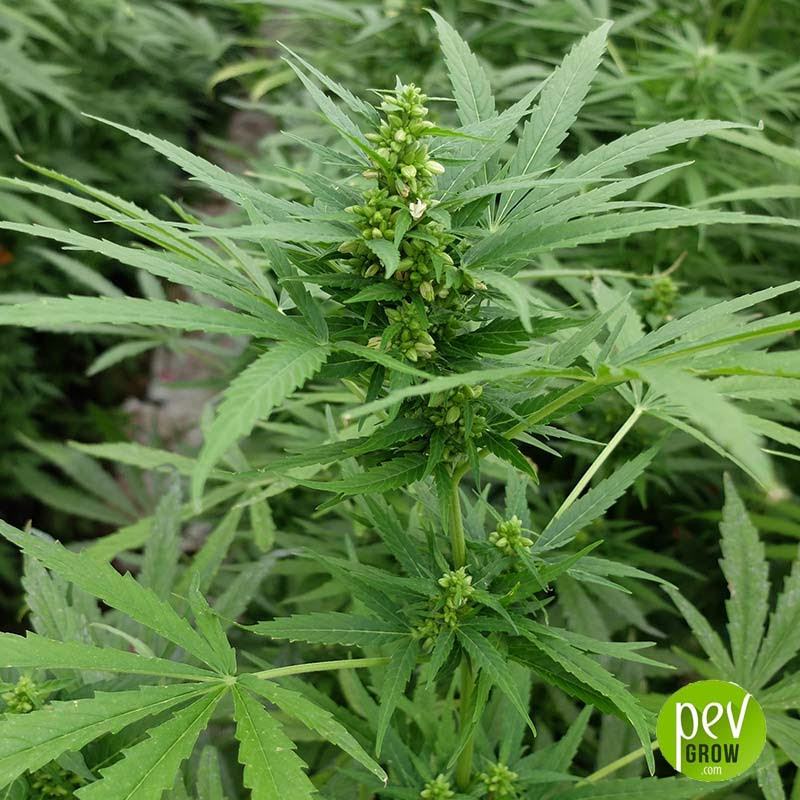 What is Fibror 79 like in general terms?
It stands out for its incredible resistance to inclement weather, especially to rain or high humidity., which does not reduce its capacity for development or harvest. Its growing cycle is not one of the fastest, and the plants can end up with a height of between 2.5 and 3.5 meters.
Fibror 79 is monoecious, therefore the buds contain flowers of both sexes, something that prevents this variety from being used to obtain CBD flowers, since they would be full of seeds. THC concentration does not usually exceed 0.2% with these plants, and CBD is between 2% and 3%.
How are these seeds normally grown?
The germination date can vary depending on the temperature of each region, but is normally sown in late April or early May. Fibror 79 has the peculiarity of showing light green or lime leaves, and in many cases yellow, but that does not mean that it lacks Nitrogen or any other element, it is a genetic trait of this plant.
When they are going to be cultivated to harvest fibers it is very interesting to put a high density of plants for each square meter, in order for them to develop very quickly. On the other hand, when the intention is to produce biomass or hemp seeds , it is not necessary to put so many plants together.
What is obtained from the cultivation of Fibror 79?
The national federation of French hemp producers created this genetics with the intention of producing a special variety for obtaining fibers, it is no coincidence that the percentage of fibers in the stems exceeds 35%, but the best is that it is very easy to process, something that lowers the total costs of the crop.
It must be said that it is also a very good strain for producing CBD biomass, since it has nothing to envy in this regard to other seeds. If your intention is to grow hemp to get flowers or buds rich in cannabidiol, the ideal is that you choose certified seeds of a dioecious variety such as Kompolti or Tiborzallasi for example.
Buy cheap Fibror 79 certified hemp seeds online
If you live in a region with a humid or rainy climate and want to grow industrial hemp without the danger of losing the harvest due to fungi, try these seeds and you will be delighted. And of one thing you can be sure, if you ask us you will receive them in the shortest time and with the best quality / price ratio on the market.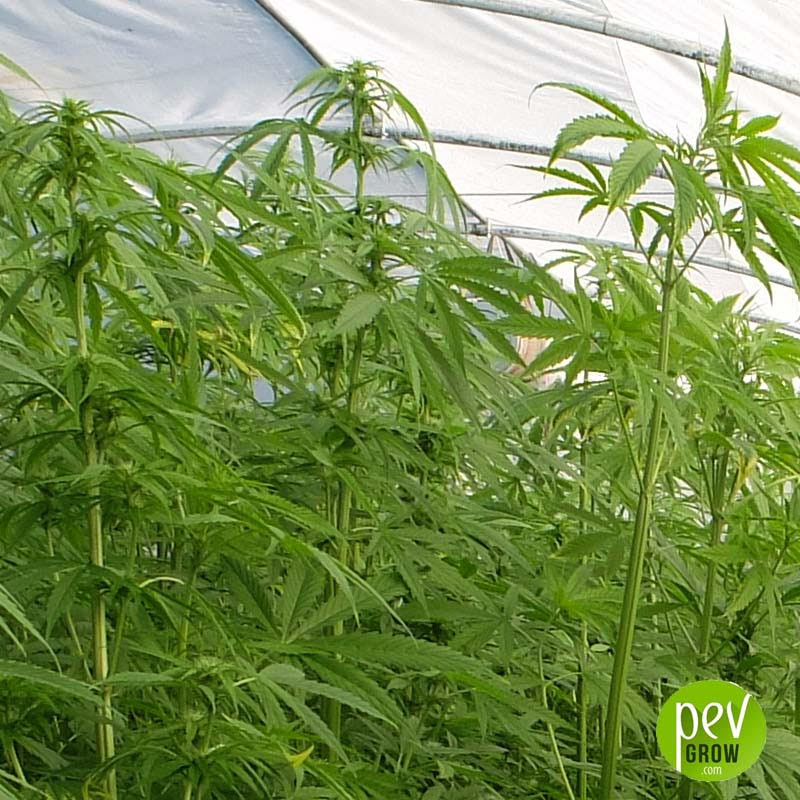 Datasheet
Height: 2.5 to 3.5 meters
Complete cycle: 145 days
Gender: Monoica
THC: <0.2%
CBD: From 2% to 3%
Fiber production potential:> 35%
Seed production potential: 500-800 kilos per hectare
Biomass production potential: 12-15 tons per hectare
Oil content per seed: 28% to 30%
Climates: Continental, Atlantic, Mediterranean
Precocity: Low
Fiber richness: Very high

CERTIFICATE ONLY AVAILABLE FOR WHOLE BAGS AND FOR THE EU


You may also be interested in: