Tiborszallasi are hemp seeds of dioecious sex created and reproduced in Hungary, and right now it is one of the most cultivated legal varieties in all of Europe for its therapeutic chemotype and its large biomass production. If you want to know more about these special seeds, I recommend that you read carefully what follows.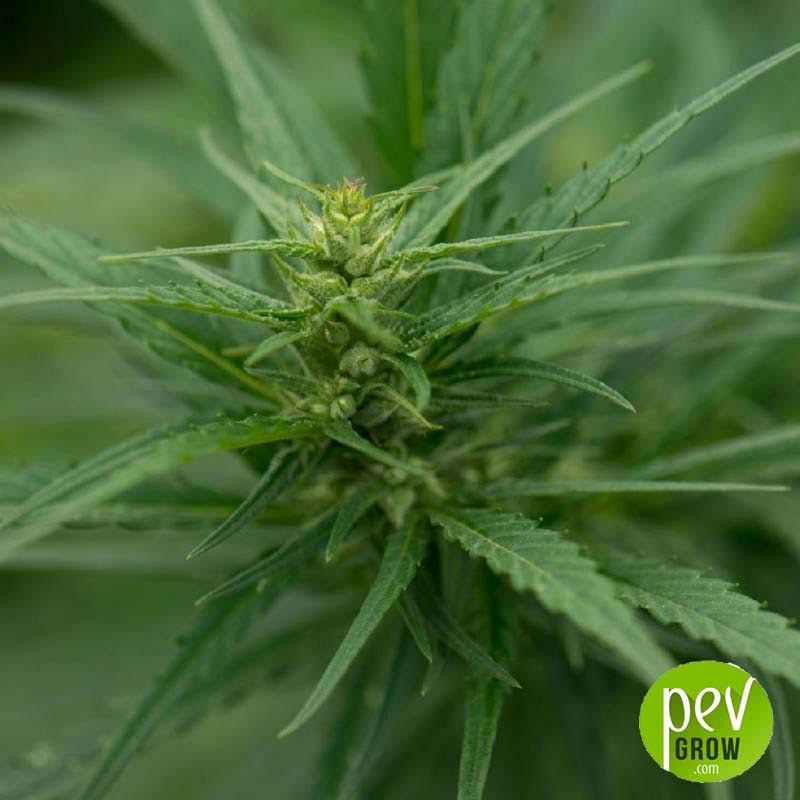 How is Tiborszallasi in general?
Like all EU certified hemp seeds , Tiborszallasi contains a THC concentration that usually does not exceed 0.2%, so they do not have psychoactive effects. On the contrary, these plants produce high levels of CBD (can reach 8%) and terpenes, so it can be considered a variety of medicinal cannabis .
This variety was created in Hungary by the company Agromag Kft. like many other industrial hemp genetics, but thanks to its great power of adaptation it is now perfectly cultivated in other climates. It is dioecious, so the males can be separated from the females in cases where we do not want to harvest seeds.
How are Tiborszallasi seeds grown?
Anyone is capable of obtaining high yields with these seeds, since they do not require much care, do not have great feeding needs, and their resistance and vigor allow them to function well in many circumstances.
Its cultivation cycle lasts about 140 days, but it can be advanced or delayed depending on the latitude of the crop and the weather conditions among other factors. In general, it does not usually exceed 0.2% THC, but you have to be careful with fertilization when you are going to grow it for the production of biomass or CBD flowers, because cwith high levels of EC could exceed this level, and even pose a problem if the one allowed by the EU in some countries is exceeded.
What are Tiborszallasi certified seeds grown for?
Currently, are grown mainly for biomass production , especially the flowers rich in cannabidiol that are so in demand in some countries. The buds of Tiborszallasi are especially aromatic, and also contain a very special terpene profile, with good amounts of Borneol or Camphene among others.
Among the certified hemp varieties, Tiborszallasi is undoubtedly one of the most resinous, and the dark tones of the flower give it a very striking appearance, which is why it is one of the most interesting seeds for this type of crop.
Buy Tiborszallasi hemp seeds certified by the EU with the best quality / price ratio
Now you can buy online Tiborszallasi seeds with the European Union certificate, totally legal and suitable for cultivation. But the best thing is that at Pevgrow we also assure you the best service on the entire web, and on our page you will find more information about it than anywhere else.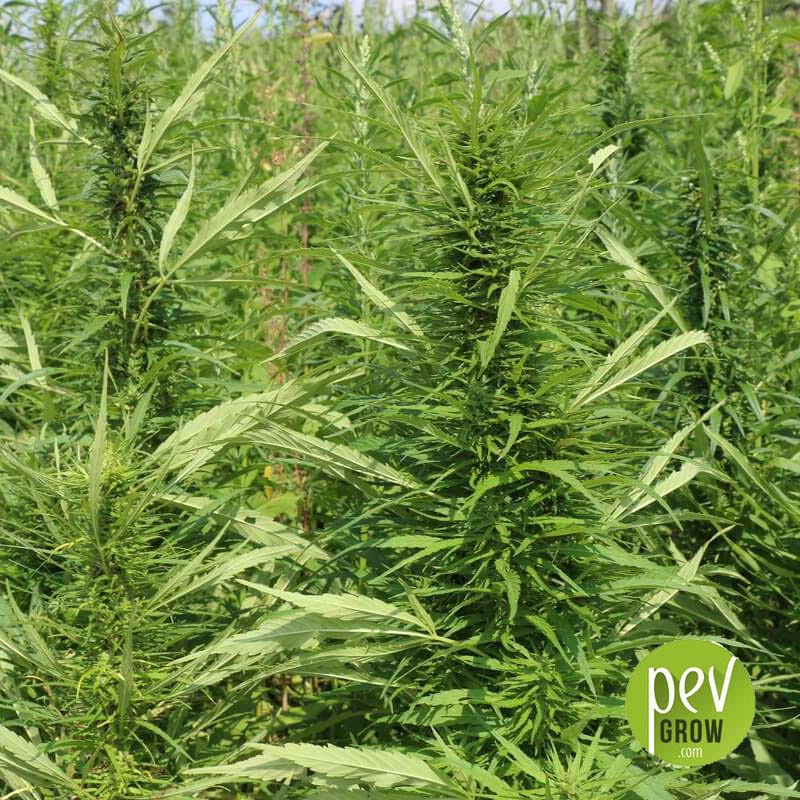 Datasheet
Height: 2.5 to 3.5 meters
Complete cycle: 140 days
Sex: Dioic
THC: <0.2%
CBD: Up to 8%
Fiber production potential: 26% to 30%
Seed production potential: From 500 to 800 kilos per hectare
Biomass production potential: 12 to 15 tons per hectare
Oil content per seed: 26% to 28%
Climates: Continental, Mediterranean
Precocity: Medium
Fiber richness: Medium
CERTIFICATE ONLY AVAILABLE FOR WHOLE BAGS AND FOR THE EU
You may also be interested in: