Santhica 27 is a very special hemp variety, as generates hardly any THC, however it is capable of producing both CBD and CBG. This means that this cannabis is medicinal, but besides that it is good for other reasons, which I explain in the following paragraphs.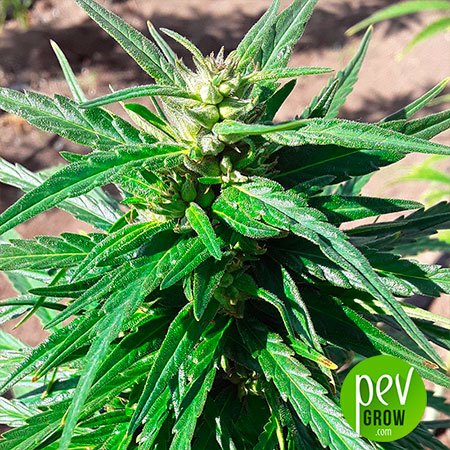 What is Santhica 27 variety like in general?
It is a monoecious variety and are regular seeds, so the buds contain both female and male flowers. It was originally developed in France, by the national federation of hemp producers, like many other European Union certified industrial hemp seeds.
The fact of producing a good level of resin to be hemp, together with the good size of the flowers and the chemotype of this genetics, makes the Santhica 27 a good option as special seeds for obtaining flowers rich in CBG.
How to grow Santhica 27 seeds?
When grown with the intention of harvesting fibre or biomass, this genetics has a somewhat longer life span than other varieties, averaging about 135 days. It prefers humid environments, which is why it is highly recommended for exteriors in northern Spain, France, and other places in Europe.
One thing these plants don't like very much is drought, so if you're going to plant them in a place with little rain, make sure you put in continuous drip irrigation. Greenhouse growing is another good option, as it is easier to maintain the desired parameters.
The seeds can germinate from April onwards, and in many places the harvest comes in August, although it also depends on the time of sowing and other factors to bring forward or delay the time of cutting.
What is the harvest of Santhica 27 usually used for?
Until very recently, 99% of the production of Santhica 27 was destined to the production of fibres and seeds, but now it has been relaunched thanks to its content of CBG, a medicinal cannabinoid very trendy nowadays.
For the past five years or so, many European Union-certified varieties of industrial hemp have attracted the attention of growers and investors around the world, thanks to recent research confirming the multiple properties of some cannabis components, notably cannabidiol and cannabigerol, which is precisely what this variety hides.
Sex: Monoic
Fiber production potential: 30% to 35%
Seed production potential: From 800 to 1000 kilos per hectare
Biomass production potential: 7 to 9 tons per hectare
Oil content per seed: From 28% to 30%
Weather: Oceanic, temperate
Precocity: Medium
Fiber richness: 30% to 35%
CERTIFICATE ONLY AVAILABLE FOR WHOLE BAGS (1KG or 25KGS) AND FOR THE EU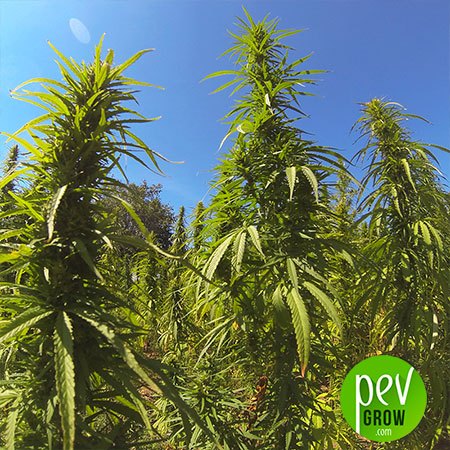 You may also be interested in: