Welcome to PEV Grow Cannalover! You're probably looking at one of the most impressive autoflowering seeds ever conceived, Barney's Farm's Purple Punch Auto!  
To create Purple Punch Auto, the breeders at Barney's Farm have combined Purple Punch with an Auto Critical, and the result you'll be able to see for yourself, an auto-flowering cannabis strain that sets new standards, Legendary!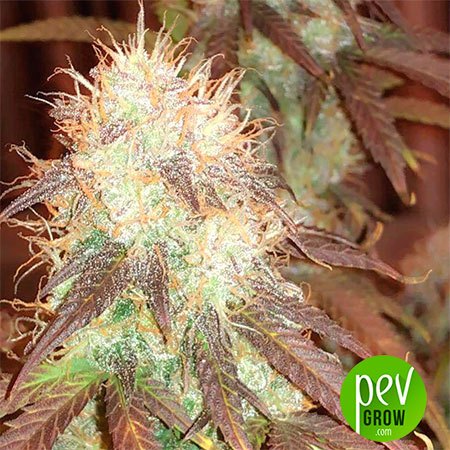 What is the structure of Purple Punch Auto? 
Morphologically, Purple Punch Auto is a dominant indica autoflowering, which as a good autoflowering, is very fast, as it will be available in only 50-60 days from germination. One of its strong points, although it may seem contradictory, is that it is very small, barely over 90 cm, which gives it a magnificent versatility to adapt to any cultivation space, no matter how small, but without renouncing good yields. 
How does Purple Punch Auto taste? 
Its flavour is a delicious mixture of apple pie, cherries and blueberries, with a spicy finish which is precisely what you like. A dip of contrasts! 
What are the effects of Purple Punch Auto? 
The effect is very powerful, especially very narcotic and relaxing, so it's ideal to disconnect after a hard day in the office That darn the boss! 
How do you plant Purple Punch Auto? 
In indoor crops, if you keep the humidity controlled in values between 40 and 70% you will not have any problem, but do not neglect and make progressive controls, because it is a very important factor that can bring down all the work. To do this, install a dehumidifier, and with the help of a thermohygrometer with a digital probe, see measuring the values and adjusting as needed. With 10 pots of 9 liters in a closet of 1 m2, you will obtain magnificent results. 
In outdoor crops, it is best to plant directly in a final pot. Forget about transplants to larger pots, because you can stop the growth and make it counterproductive. Work a substrate with coconut fibre and Top Crop Super Guano or get one already prepared as Top Crop Complete Mix, which has everything you need to face the entire growing cycle with total guarantees.  
How many grams does Purple Punch Auto produce? 
Under the spotlights, it can give you around 350 grams per m2 quite easily and without much knowledge, while outdoors it offers around 400 grams per plant. Who said the little ones didn't produce? 
Now available at PEV Grow, Purple Punch Auto from Barney's Farm. A masterpiece!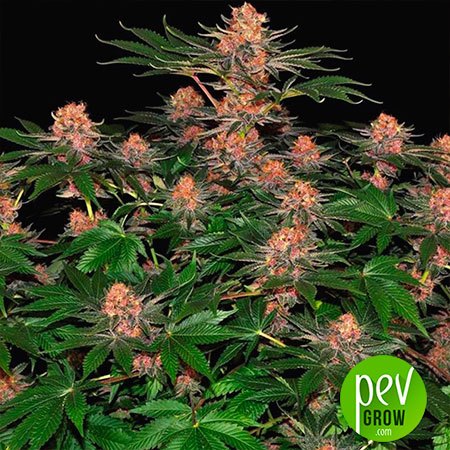 You may also be interested in: