Do you have a really exquisite palate? So get ready because is coming, a wave of pleasure that will knock your taste buds out, I have the honor to introduce you to the new Auto Banana Blaze!
The Original Banana Blaze is derived from a mythical cannabis seed, the Banana Indica is now joined with a Ruderalis to make it non-photodependent. Marked by an intense taste and aroma, it will conquer your senses from the first moment.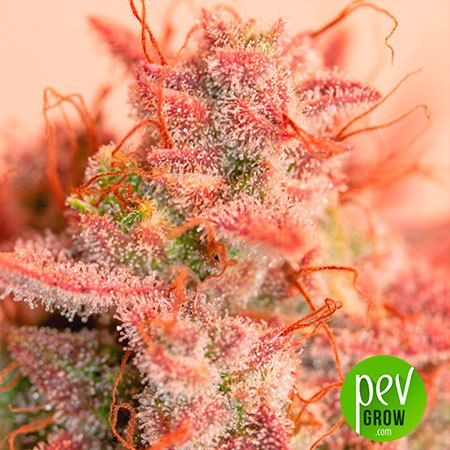 What is the morphology of Auto Banana Blaze?
This autoflowering strain is a dominant indica, short in height, with a dense, highly branched structure. It takes the typical Christmas tree shape, with very hard and heavy buds, which will delight the most gourmets.
What is the taste of Auto Banana Blaze?
This is where this weed stands out light years ahead of the rest. It offers a sweet banana flavor, tremendously addictive and easy to smoke. You'll want one after the other!
What is the effect of Auto Banana Blaze?
Its effect is mainly bodily, very intense and numbing, leaves you prostrate on the couch with a stupid smile on your face. Now that's pure happiness!
How much does Auto Banana Blaze produce?
The production is very good, you can cut about 5.3 oz per plant (150 grams) outdoors.
How do you grow Auto Banana Blaze?
Under artificial lights, it is important that you watch the humidity so that it never exceeds 70%, as its structure is a perfect breeding ground for fungi if you do not watch it closely. If you live in a high humidity area, plug in a dehumidifier all day long so there are no problems. If you place it at 20 hours of light under a 315w LEC fixture and in 2.9 US gal (11 litre) pots, you will achieve impressive results.
Outdoors, it is a plant that needs a lot of sun and a dry climate. I always plant it at the end of May and thus take advantage of the extra sunlight of the summer season, so that the Auto Banana Blaze offers its best version. From the beginning, you have to put it in a final pot of about 5.3 US gal (20 liters), with that you will have more than enough space. In growth add Top Auto de Top Crop, specific growth stimulant for autoflowering plants.

Buy now the new Auto Banana Blaze, the most special flavor I could taste so far!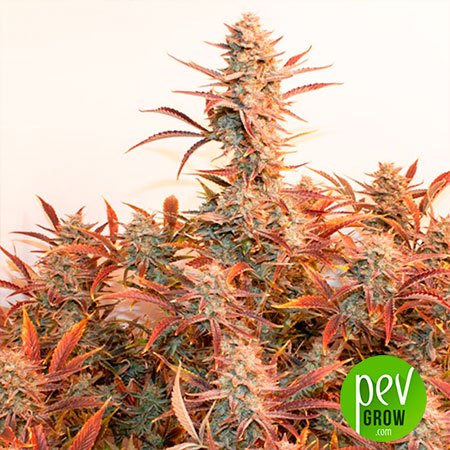 You may also be interested in: