PevGrow presents, the new creation of Barneys Farm, Gorilla Zkittlez. This strain owes its origin to the fusion of two powerful beasts known to all cannabis lovers, Gorilla Glue 4 and Zkittlez. As a result "The Beast" emerges, Are you ready to release it?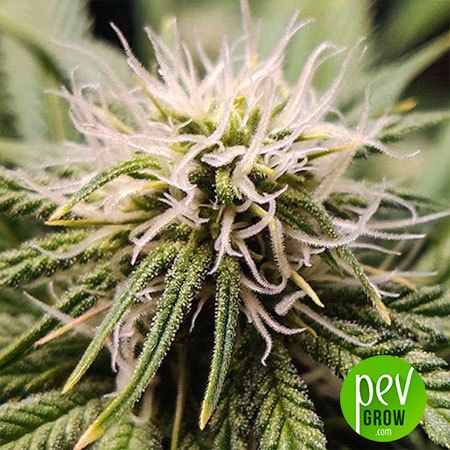 What is Gorilla Zkittlez like?
Gorilla Zkittlez is a hybrid feminized seed with a predominance of Indica that becomes a plant with a considerable height that can vary between 140 and 170 cm both indoors and outdoors, added to an unusual beauty, will make this strain one of the queens of your crop, you will be fascinated just by looking at it.
Which is the production of Gorilla Zkittlez?
There are varieties that are productive, others are very productive and then there is Gorilla Zkittlez, in a flowering period of 56-63 days provides us with a huge amount of high quality buds, very powerful and that will be desired by you and all your friends. Its production in indoor crops is between 500 and 700 grams per plant and in outdoor crops this figure can reach 2000-2500 grams per plant.... Wow!
What does Gorilla Zkittlez taste like?
Gorilla Zkittlez will be a fresh and fruity experience with earthy touches that will be one of the most rewarding experiences you will have as a smoker.
Which is the effect of Gorilla Zkittlez?
Only by looking at its genetic origin can we get an idea of what Gorilla Zkittlez has in store for us. It has taken all the power of Gorilla Glue 4 and Zkittlez and joined it into buds that have THC levels of 24%. After the first puff you will be ironed on the sofa, and you will be the protagonist of interstellar, you will feel that time passes differently and that the 6th dimension is real.
How do I plant Gorilla Zkittlez?
Its cultivation has an intermediate level of difficulty, above all because of the height it acquires, which will require that we have to stay on the slopes in order to cut it down and control its growth in an adequate way. But we believe this can't cloud your judgment, you're one of the great ones!
Buy Gorilla Zkittlez now from PevGrow, and travel to the ends of the earth with his incredible psychedelic power, accompanied by his unique taste.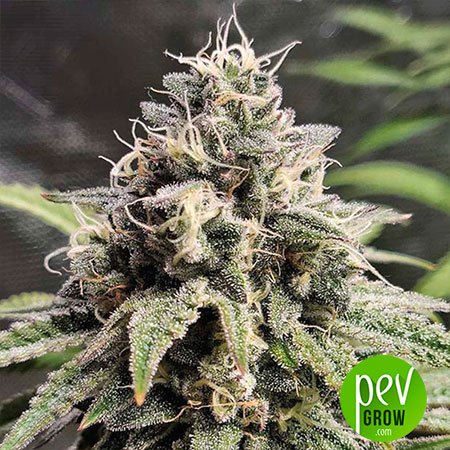 You may also be interested in: