100 day satisfaction guarantee
Discreet delivery worldwide
Unlimited cash on delivery
Description
Play Text to Audio
Purple Urkle from Pyramid Seeds is a marijuana plant of spectacular beauty, with some very beautiful touches of purple and gives a flavor that clearly evidences its Californian origin. 100% American Style!
Genetically is a plant that comes from the Mendocino Purps, genetically stabilized after a selection process in which the most stable and productive specimens have been selected, obtaining a variety of cannabis super easy to cultivate, that adapts to any environment and will leave you completely renewed.
What is the structure of Purple Urkle?
This variety is an indica dominance hybrid, presents a branched and strong structure, with an affable and very manageable appearance thanks to its pyramid shape. It is a plant that takes little space and has a flowering quite fast, matures only between 55 and 60 days since germination.
What does Purple Urkle taste like?
Its taste is excellent, a combo between ripe fruits and grapes, really tasty! A pure Californian!
What effect does Purple Urkle have?
Its effect is powerful, calm and very relaxing, ideal to disconnect from the world, turn off the mobile phone and immerse yourself in a world of peace, without problems, without stress ... Enjoy it!
How is Purple Urkle cultivated?
Indoors, this marijuana is really easy to grow, even the most inexperienced hands can get very good results with it. It is usually a plant that takes up little space, with pots of 2,9 US gal (11 liters) you can put up to 9 plants per 3x3ft with plenty of room. The key is the focus, you must install a powerful one that makes you believe that it is in full August outdoors, I therefore put the floor under a LEC focus with 315w of power, with which you get to reduce the electricity bill and increase productivity.
Outdoor, loves sunny and Mediterranean climates, or if you live in a very humid climate you can put it in a greenhouse, because the fungi have in the Purple Urkle a very appetizing appetizer, especially for its closed structure that does not usually ventilate well in the lower parts. I recommend you tutor and open it so that the branches open a little more, allowing the entry of light. In growth, I usually give him a little push with Super Vit de Hesi, a vitamin and essential amino acid supplement that improves metabolism and nutrient absorption.
How much does Purple Urkle produce?
Indoor production varies from 12,3 to 14,1 oz per 3x3ft (350 - 400 grams per m2) and outdoors you can cut between 26,4 and 35,3 oz/plant (750 - 1000 grams per plant), it will depend on your hand as a self-cultivator and weather conditions.
Buy now at PevGrow Purple Urkle by Pyramid Seeds. Quite a show for the senses!
We remind our customers residing in France that cannabis seeds not listed in the European Community catalogue are products intended for genetic conservation and collecting, but not for cultivation. It is strictly forbidden to germinate them on French territory, except for those authorised by the European Union. We advise our customers not to violate the law in any way and we cannot be held responsible for their use.
Data sheet and characteristics
Type:
Feminized
Banks:
Pyramid Seeds
Genetics:
Mendocino Purps
Purple
Purple
Phenotype:
80% indica - 20% sativa hybrid
Harvest outdoor H.N:
Mid-September
Harvest outdoor H.S:
Mid-March
Indoor production:
12,3-14,1 oz per 3x3ft
Outdoor production:
26,4-35,3 oz/plant
Indoor height:
Short
Outdoor height:
Medium/Tall
Indoor flowering period:
55-60 days
Features:
Indica seeds
Weather:
Sunny / Mediterranean
Effects:
Appetite
Relaxing
THC:
20%
CBD:
Less than 1%
Disease:
Magersucht
Flavor and aroma:
Fruity
Symptoms:
Lack of appetite
Opinions and doubts about Purple Urkle
Leave us your opinion or ask us any questions you have about this seed and participate in the raffle!
Among all those who comment or send us your questions, there will be a monthly raffle for a €50 voucher for your purchases at Pevgrow. What are you waiting for? Write us and participate!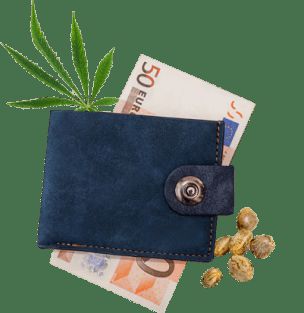 Customer reviews Purple Urkle