Reading Time
4
minutes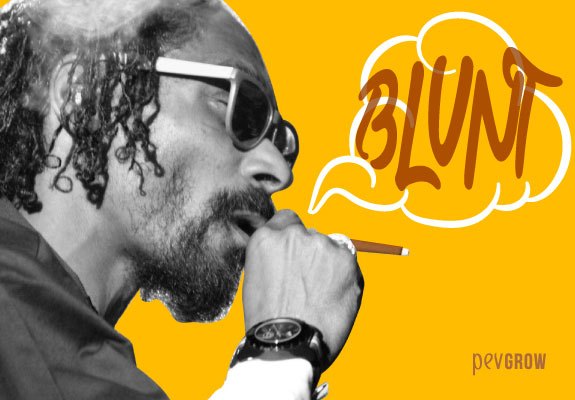 Blunt is a type of cigarette paper and a word used to describe large joints. A Blunt paper is a natural tobacco leaf layer, which can be aromatized to bring flavors to our weed.
It was the rappers and hip-hop singers from the United States who first used this rolling paper to roll their joints. It was a good way to go unnoticed, since it looked more like a cohiba cigar of the kind produced in Cuba.
⚠️ Blunt definition
Join the Pevgrow cannabis family in our:
The origin of the concept has to do with a company in Philadelphia called Philies Blunt, which became famous for marketing cigarettes rolled in tobacco leaves and with a size above the standard. The fact that some American artists of reference in the 80's chose this type of paper to mask their weed joint caused its fast popularization among cannabis users.
At that time, some companies saw a good market opportunity and began to manufacture Blunt-style cannabis rolling papers of the same size and material, and new brands began to emerge already focused on supplying pot smokers.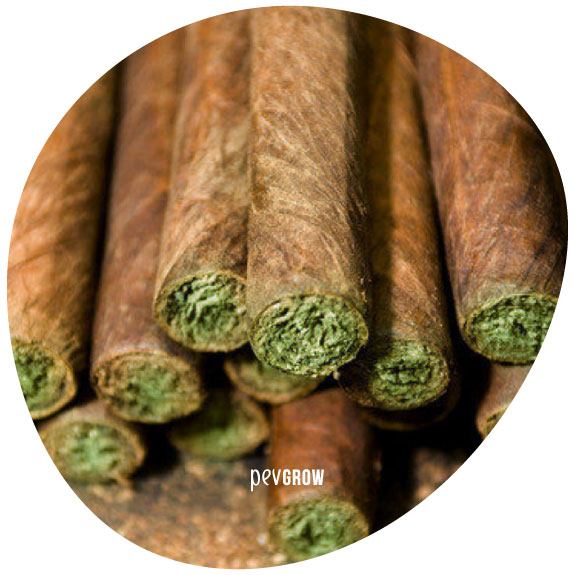 What is Blunt's meaning?
It means something like "dulling" or filling, and the word basically describes how it is used. Sometimes it comes with the word "Wraps" which means covering or casing, so the meaning of Blunt Wraps would be something like "casing to fill", which in this case would be cannabis.
Blunt Vs regular smoking paper Joint
The differences between Blunt paper and regular paper are several: taste, consistency, combustion and also toxicity. From our point of view, Blunt paper is not as harmful as rice paper, even though the latter does not contain chlorine. As for the taste, it is quite different from one to the other, you can check that by making a joint of the same weed with each one.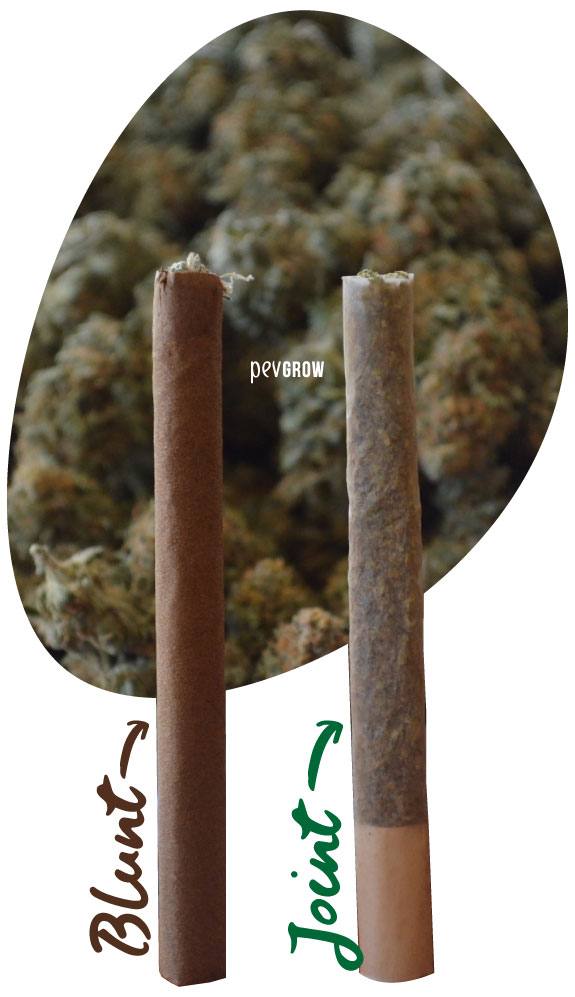 🧐 How to roll a joint with Blunt paper
We chop the weed with a grinder
We take out a Blunt paper, normal or flavored
We open the paper and flatten it a bit to put the weed
We slowly close as if it were a regular joint, but keep in mind that this paper is more rigid
Once we have the homogeneous cylindrical shape, we spread saliva on the inside of the top of the paper and close it like any joint
Press the end with the help of a cigarette or similar
With the lighter we bring the flame close to the whole external part of the Blunt to dry the excess of humidity that this kind of rolling paper has
And now it's ready, light up and enjoy.
(FAQ- Frequently Asked Questions)
How much weed is necessary for a Blunt?
– You will need at least one gram, but if you want to make it pure type you will have to put at least 1.5 grams.
With or without a cardboard mouthpiece?– This depends on each user, but as a general rule, Blunt joints are not usually tipped with a nozzle of any kind.
Can I roll a Blunt with a cigar?– Yes, in the USA it is quite common to empty a Blackwoods or Phillies brand cigarette and then fill it with cannabis to make it a joint, that's how they all started.
Which are the best papers to roll Blunts?– Currently the most sold are the Blunt Wraps' flavored ones, especially the one of Mango is usually the favorite one.
🎬 Blunt paper types on the market
The most spectacular one is known as 24K gold, because it has a very striking golden color, it looks like a gold joint. Some Hip Hop artists have been on video clips smoking in this kind of paper, Snoop Dogg among others.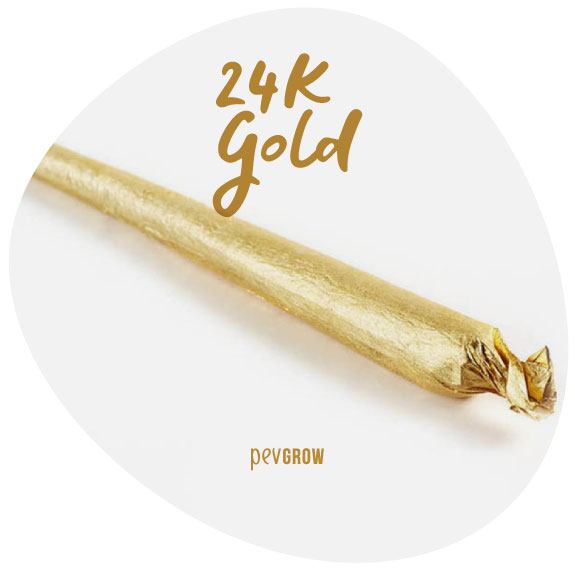 Cyclones are one of the best selling Blunt Wraps, there are 2 units in a package that has a good price, and there are many flavors to choose from. They are made of hemp and come already closed and with a built-in nozzle.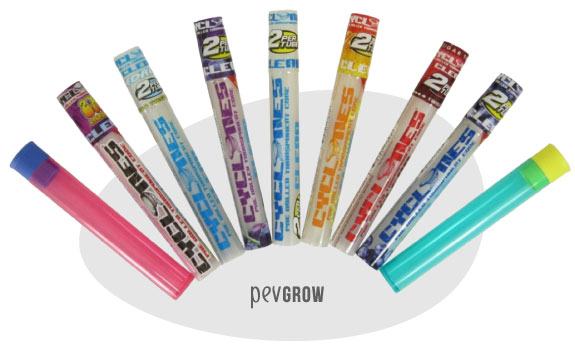 Other kinds of papers that are popular in any grow shop are the Juicy Hemp Wraps, also made with hemp and in packages of 2 units, but these ones specifically contain more flavor, since they are impregnated twice in aromatizers.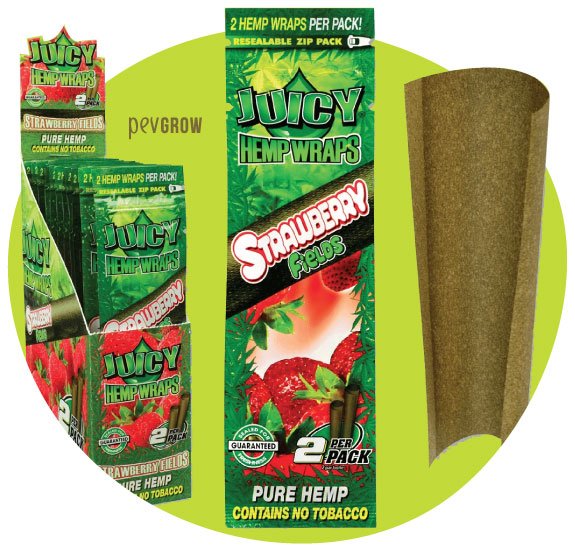 👾 Where can I buy Blunt paper at a good price?
You can find them in many cigarette shops, but they may have a higher price than in our Grow Shop Online. We recommend you the ones by Cyclones, it is not a coincidence that they are the preferred ones, because besides having a great variety of flavors to choose from, its quality/price ratio is incredible.
CBD Pre Rolls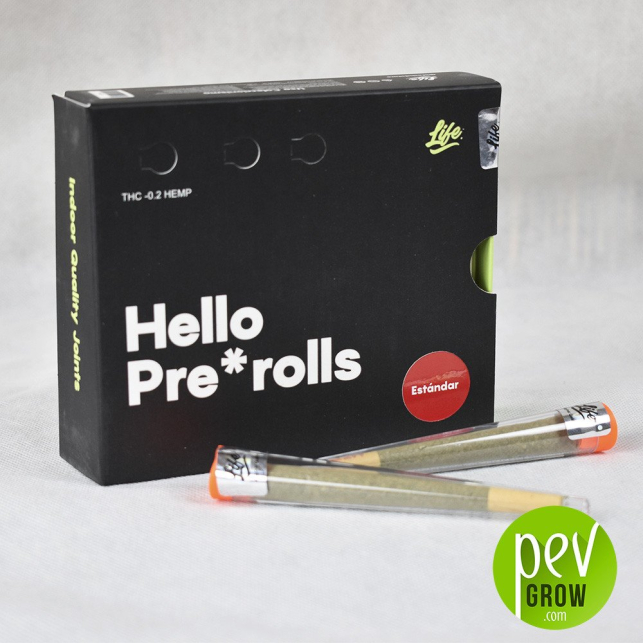 The packs of Pre Rolls of Life, they contain cigars rolled with marijuana flowers rich in CBD of different varieties and a percentage of bud, it does not contain tobacco…
We present several options to choose from
Medium
Standard
Premium
Smile Pre Rolls
🎯 Conclusion
Blunt joint type became popular in the USA many years ago, but it is slowly conquering the world. More and more cannabis fans are moving from regular paper to this one. And you, have you tried them yet? If the answer is no… What are you waiting for? Do me a favor and share this one, thank you!
Production of marijuana plants indoors and outdoors with different systems →