Reading Time
7
minutes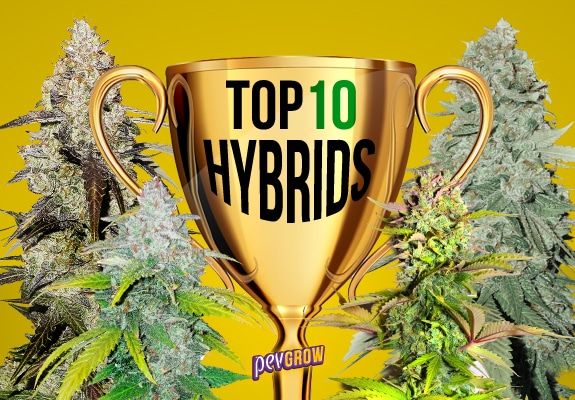 Hundreds if not thousands of new hybrid marijuana, born from the crossing of pure genetics, native strains with hybrids or even combinations of polyhybrids which are the most common. Many of these new strains go completely unnoticed, but there are some that are among the best on the market in a short time.
Over the past decade, strains from the Cookies family have become the most in demand on the market, and as you will see in the next list of the greatest marijuana flowers of 2022, many of these seeds are descended from the impressive Girl Scout Cookies.
⭐ Ranking of the largest marijuana hybrids
1. Wedding Cake
Polyhybrid created by Seedjunky Genetics and part of the combination of the legendary magic of the Triangle Kush llama and a male from Animal Mints Strain. It was originally called Pink Cookies or Triangle Mints # 23, due to a very special phenotype they had selected. It was a clone of this selection that arrived in the hands of the famous Jungle Boys, who, feeling its unique aroma and vanilla, renamed it Wedding Cake strain.
It is a plant that does it all, grateful during cultivation, more productive than its predecessors, lots of resin, powerful effect and a delicious flavor, hence its success. This elite cut quickly spread to California first and then throughout North America and the rest of the world, but it's not available to everyone, so a good way to try this marijuana is through commercial seeds.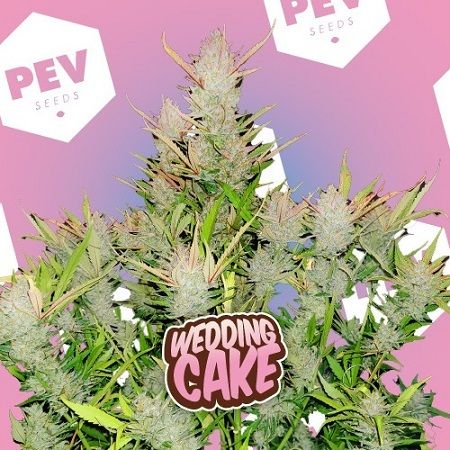 Buy Wedding Cake Strain PEV Bank
2. Gelato
The album was removed from OG Kush and Girl Scout Cookies and shared a favorite of millions of consumers around the world. It also belongs to the Cookie Family, but in this case it comes from the working line and breeder Sherbinski, specifically from the crossing of Pink Panties x Thin Mint Cookies. This genetics are so good that other large polyhybrids in this ranking have emerged from it.
There are several famous ice cream phenotypes, # 33, # 25 and # 45 being the most popular for their excellent qualities. Although the highlight of this strain is its refreshing and creamy sweet flavor, its type of effect is also very interesting, as it is a very balanced hybrid, psychologically very stimulating but which keeps the body totally relaxed.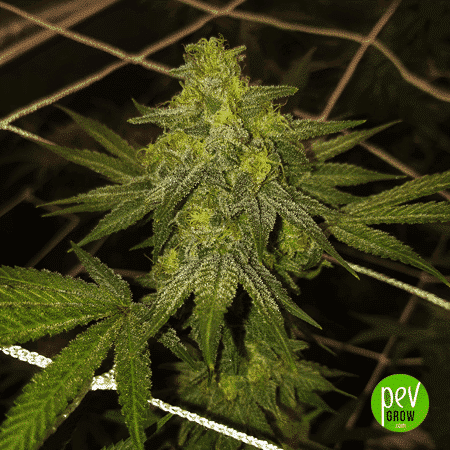 Buy Gelato strain Spain Bulk Seeds
3. Runtz
Hybrid made up of 2 of the greatest genetics of recent years, Gelato Cake Strain and Zkittlez strain. I know if other products from the factory, and biscuits from the San Francisco Bay Area, have been associated with the intention to incorporate the mites and fruits to which they stem from the genealogy of cannabis, and if they succeeded.
Runtz wears spectacular dark tones that create a great contrast to the exaggerated amount of resin they produce. Its buds are not very voluminous but have a maximum degree of density, with large calyxes that are distinguished by the low number of leaves they contain. The organoleptic properties are reminiscent of Zkittlez, a true psychoactive candy that does not leave indifferent.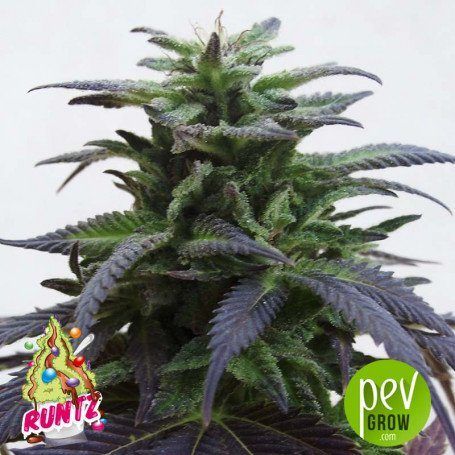 Buy Runtz PEV Bank
4. Gorilla Glue
Among the biggest qualifications of 2022 there is a variety of things that have been presented and ranked over the past five years, is that Gorilla Glue has a legion to follow around the world. It originated from an accidental cross between Chem Sis, Sour Dubb and Chocolate Dieseland has steadily grown in popularity ever since.
It is a fast flowering plant, vigorous growth, good bud production and a very intense flavor that mixes fuel and citrus tones in a very balanced way. But if this polyhybrid made history for anything, it is because of the spectacular layer of resin that covers the buds and gives it a sticky texture, and above all because of the powerful effect that gives it its THC content of more than 25%.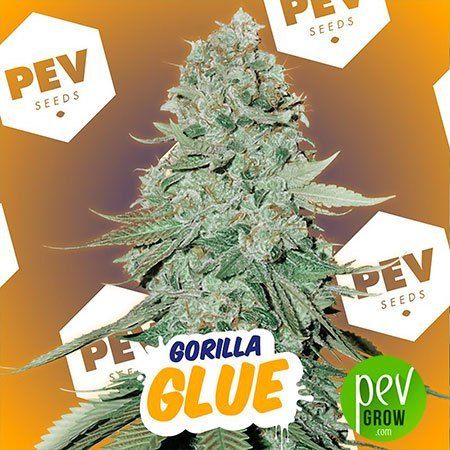 Buy Gorilla Glue strain PEV Bank
5. Ice Cream Cake
When you put together the best traits of 2 of the plants we saw earlier in this top 10 of the best marijuana hybrids of breeders thought Seedjunky when they have combined their Wedding Cake with the tasty Gelato#33.
Ice Cream Cake was already enjoying a big hype even before it hit the market, but its burst of fame came after taking first place in the Emerald Cup of the Year 2019. It is a predominantly indica hybrid, which retains the sweet flavor and creamy of Gelato, incorporating vanilla nuances. The effect is very relaxing, sedative and medicinal.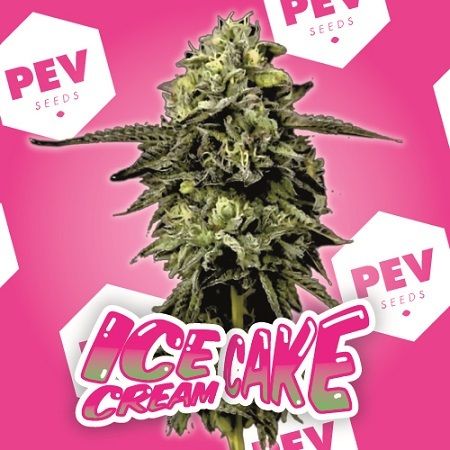 Buy Ice Cream Cake PEV Bank
6. Blue Dream
Years go by and Blue Dream continues cannabis, and it is no extra for this variety of combinations of 2 genetics that represent the spectrum of Mayor cannabis, Blueberry Strain and Super Silver Haze. If the hybrid is perfect to excel, as it shows the advantages of indicas mixed with the greatest qualities of sativas.
The great hybrid vigor it contains is appreciated from the first weeks of growth, developing the plant mass at full capacity and resisting certain types of stress without slowing down. Her yield can overcome the gram-watt barrier in indoor growing, and many outdoor examples easily exceed 1000 grams of yield. The aroma and flavor are reminiscent of the Blue family, but the effect is more towards the Haze side, as we have said, the HYBRID with capital letters par excellence.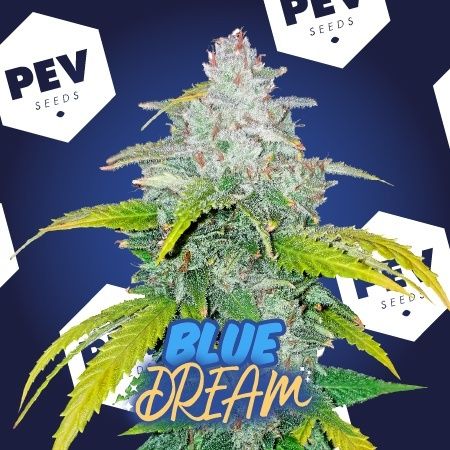 Buy Blue Dream PEV Bank
7. Purple Punch
It's not just one of the biggest songs of the moment, like Slurricane, Wedding Crasher or Banana Punch among others. Purple Punch is the result of combining the power of Larry OG with the colors and coat of Grandaddy Purple, created by Supernova Gardens and catapulted to world fame by the Symbiotic Genetics bank.
She is a very striking plant for her dark tones, and while her buds aren't the largest you will see, they are sure the most resinous. The deep aroma they give off already anticipates the delicious flavor it offers, but it is a weed that earns a lot with a maturation of at least 2 months. The effect is not for everyone or for every moment, it is very relaxing in every way, ideal for nightlife in a quiet environment.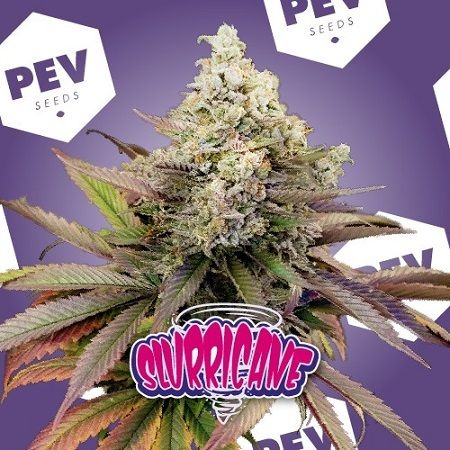 Buy Slurricane (Dosidos x Purple Punch)
8. GMO
Also known as Garlic Biscuits or GMO Biscuits, this potent hybrid has been ranked among the greatest for its impressive effect, good bud and trichome production, and refined, consistent flavor. The strain is created by Mamiko Seeds, and gives away Chem Cookies in a moment, and the famous grower Skunkmasterflex who selected and cloned it and passes on to posterity as GMOs.
There are people who think this strain has been genetically modified, since its name might lead one to think so, but nothing is further from the truth. As is the case with Purple Punch and other items on this list, GMOs have not only achieved the fame they have for their plant qualities, but they also pass these great qualities on to science, which is why they are widely used to create new polyhybrids.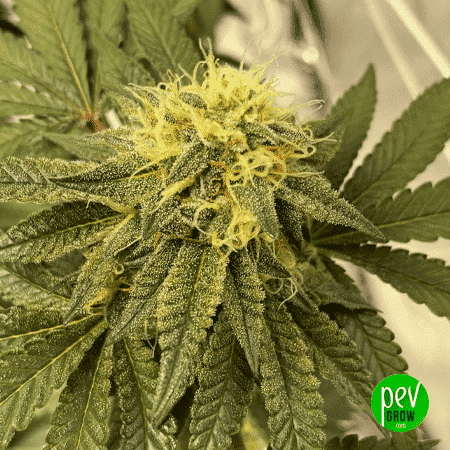 Buy GMO Spain Bulk Seeds
9. Biscotti
Another hybrid indicates Mayoritaly coming out of the Cookie Fam research and development, in this case using Gelato # 25, Girl Scout Cookies and the Florida OG clone as. However, as with some of the best hybrids, it also has some very interesting sativa stuff, but you can tell it brought out the best in both sides.
Biscotti displays an olive green color in its buds, but has inherited the classic orange pistils that can also be seen in Gelato. Its name derives from the defined aroma and flavor of sugary cookies, and has a THC content that can exceed 25% in many specimens, making it an extremely potent, analgesic, narcotic, mentally stimulating and special effect to open the appetite.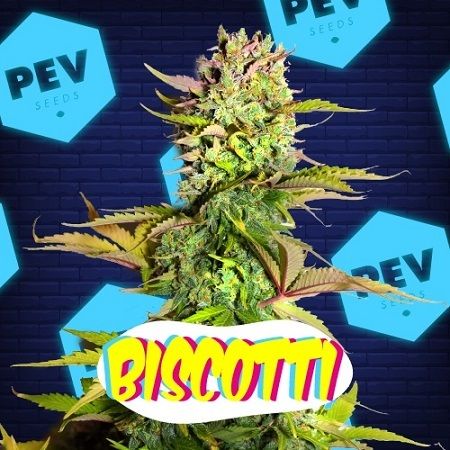 Buy Biscotti Strain PEV Bank
10. Apple Fritter
Don't think that being at the bottom of this top of the best marijuana hybrids is worse, because it is the strain with the biggest projection of the year 2022, as in 2021 its popularity has risen as a foam. This strain was developed by Lumpy's Flowers and although its parents have not been publicly revealed, it is thought to be a cross between Sour Apple and Animal Cookies.
Its name suits it ideally, as it has a fruity, sweet and sour taste that leaves an aftertaste similar to that of apple pie, but it is also necessary to highlight the quality of its effect, one of those that raises the morale, motivates, and allows you to work perfectly but always feeling euphoria and well-being. A select clone of this variety has recently arrived in Europe and some banks are already producing seeds of this variety, so its unique flavor can now be enjoyed all over the world.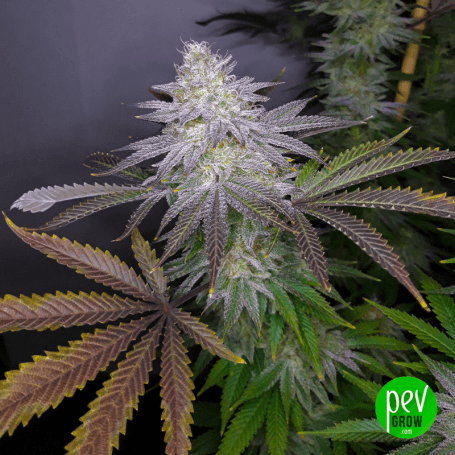 Buy Apple Fritter strain Spain Bulk Seeds
✨ Conclusion
This is the list of the greatest marijuana books in the year 2022, created through the use of artificial intelligence based on multiple parameters such as demand in American dispensaries and social consumer clubs in Europe, seed bank sales. Google searches and some big data tools. There are many high quality cannabis hybrids that have been excluded from this ranking, but as you will understand, they cannot all make it into this Top 10.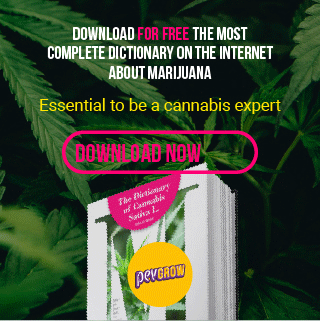 Free Download
Cannabis Dictionary
2023 Edition
Insert a correct email address
You must accept the privacy policy
SITE OF SHOPS ONLINE S.R.L with CIF: B98262777 and address for notifications in C/ VEREDA MAS DE TOUS Nº 22 LOCAL C, 46185 LA POBLA DE VALLBONA, VALENCIA, Phone: 961658271 Email: customer(at)pevgrow.com
At the name of Consulting we process the information you give us in order to provide the requested service, perform the billing of the same. The data provided will be kept as long as the business relationship is maintained or for the years necessary to comply with legal obligations. The data will not be transferred to third parties except in cases where there is a legal obligation. You have the right to obtain confirmation as to whether SITE OF SHOPS ONLINE S.R.L. is processing your personal data and therefore you have the right to access your personal data, rectify inaccurate data or request its removal when the data is no longer necessary
✅ Frequently Asked Questions
What is a hybrid strain?
A marijuana hybrid is a strain created by crossing 2 different genetics. The descendant plant of 2 different varieties is known as the F1 hybrid, but is also used as a result of crossing a photo dependent plant and an autoflowering plant, or the combination of a pure strain and an IBL (inbred line). The concept of "hybrid" in English is the setting for polyhybrids, which are actually descended from crossing hybrids, and are currently the vast majority of cannabis varieties.
What does a hybrid strain do and how does it make you feel?
Hybrid marijuana strains usually combine their traits, leaving a mixture of their appearance, flowering time or organoleptic properties among other things, although the genetic predominance of each parent must also be taken into account. It also combines its different effects to offer mixed potency, which usually starts with stimulating but gradually becomes more relaxing. The different and function of the indica and sativa load that contains the genetics of the resulting hybrid, but is normally consumed.
What is the best marijuana hybrid?
It's something very personal, it's like asking what the best fruit or the best song is, as it's so subjective that everyone will give you a different answer. No hindrance, if we were to choose only 3 strains from this top 10 of the greatest hybrids, we will be left with Runtz, Blue Dream and Biscotti.
Die besten Skunk-Sorten aller Zeiten →