Reading Time
5
minutes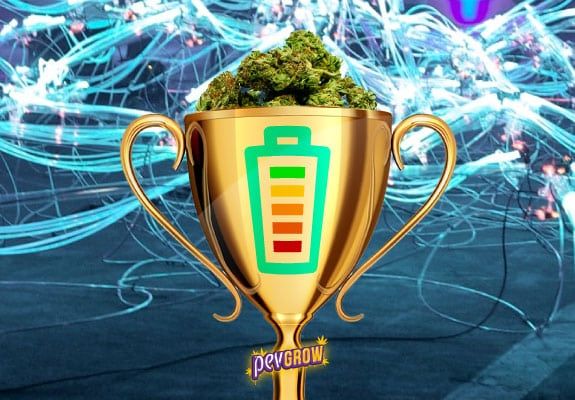 California is the mecca of cannabis worldwide, the first cannabis hybrids were forged there about 50 years ago, and it currently enjoys one of the most permissive laws in the entire planet in this regard. This long-standing marijuana culture, together with modern technology and the passion that they put in this US state when it comes to creating hits, have formed the largest cannabis industry on the entire planet, and over the last few years we have seen appear a series of varieties that have been placed among the best in history.
It must be made clear that each person has their own tastes and priorities when choosing the seeds to grow or the cannabis they want to consume, but based on dispensary sales, cannabis competitions, and artificial intelligence tools and big data, we have created this ranking with the best Californian marijuana strains of the year 2022.
⭐ Top 10 California Marijuana Strains
1. Runtz
It was the most demanded marijuana strain of the year 2021 in California and the rest of the USA, and we are sure that this year It will continue to be among the favorites in the market. The truth is that its success has not surprised anyone, since its genetics combine the excellent flavor of Zkittlez with the amount of resin, effect, and hybrid vigor of the famous Gelato (Buy Gelato Strain). Containing around 50% indica and 50% sativa, she very well represents the perfect hybrid.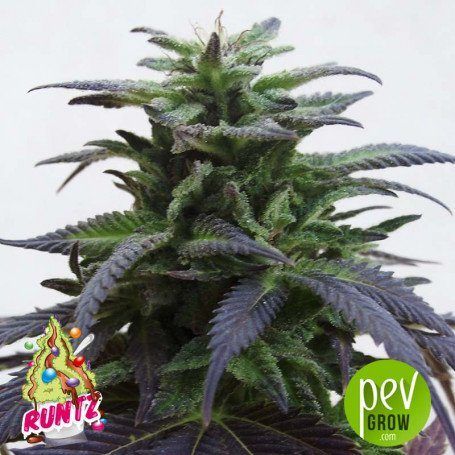 Buy Runtz PEV Bank
2. Apple Fritter
Impressive fusion between Sour Apple and Animal Cookies that has resulted in a mainly Indica hybrid that stands out for its intense fruity flavor, its good production of buds and resin, and a THC percentage that can exceed 30% on many occasions. Until recently it was very difficult to grow this genetics because it was only offered in clone form, but luckily right now you can get feminized seeds of this strain, which we think is one of the best in California.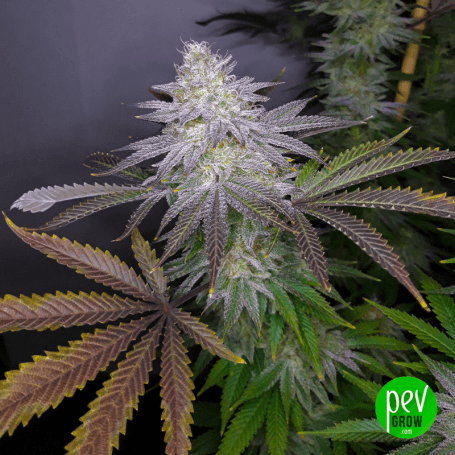 Buy Apple Fritter Strain Spain Bulk Seeds
3. Wedding Cake Strain
Many people consider Wedding Cake Strain to be the best marijuana strain in history, because it is very complete in every way, with its unique flavor and aroma, high yield of flowers, trichomes and essential oils, and above all because of its powerful effect. It is a cross between Triangle Kush and Animal Mints, created by Seedjunky Genetics and popularized by the Jungle Boys collective, so it is purely Californian, and since it appeared on the scene it is always among the most voted hybrids of each year.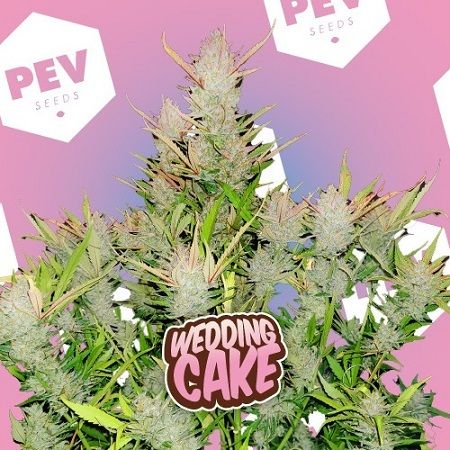 Buy Wedding Cake Strain PEV Bank
4. GMO
The best marijuana strains from Cali have in common that in addition to producing top quality weed they are great breeding tools, and this is demonstrated by the popularity achieved by their descendants. GMO is a polyhybrid with a great sativa influence, formed by the mixture of Chemdog and Girl Scout Cookies, created by Mamiko Seeds but catapulted to world fame by SkunkMasterFlex, who selected an elite clone that seems genetically modified for its potency and quantity of resin.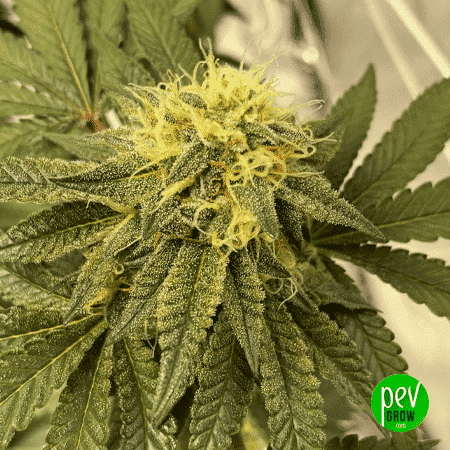 Buy GMO Spain Bulk Seeds
5. Purple Punch
Like GMO, the great Purple Punch has proven its worth more for the number of great cannabis hybrids it has formed than for the cutting of this name itself, which must be admittedly impressive. It's a cross between Larry OG and Grandaddy Purple, which the guys at Symbiotic Genetics propelled to the top of California's top strains thanks to impressive combinations with other popular clones.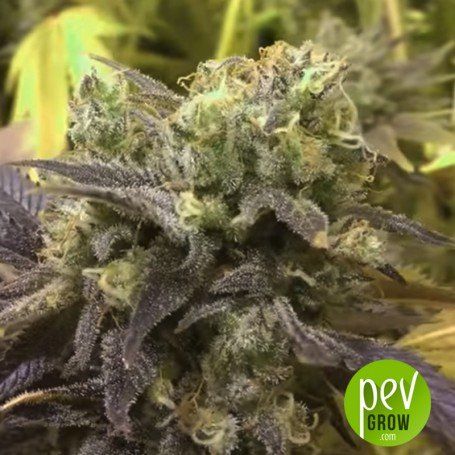 Buy Purple Punch Cookies Original Sensible Seeds
6. Mimosa
One of the examples that best represents the resulting quality of Purple Punch hybrids, in this case combined with the tasty Clementine. It achieved worldwide popularity after winning several cannabis competitions in California, especially the already mythical Emerald Cup, and right now this genetics can be found in a large number of seed banks, in a feminized version, autoflowering, and hundreds of crosses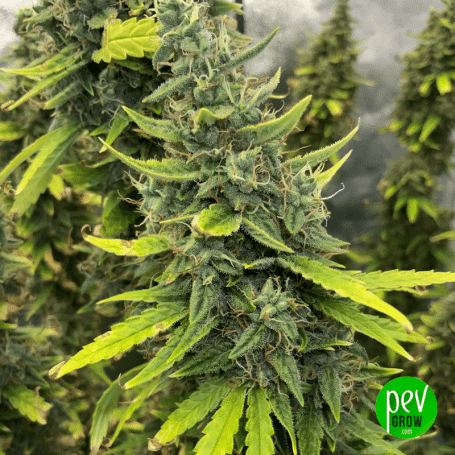 Buy Mimosa Spain Bulk Seeds
7. Slurricane
The most demanded variety from In House Genetics, which has also made it into the top of the best varieties in California on its own merits. It is a polyhybrid made up of Dosidos and Purple Punch that has brought out the best of each parent, hence its great success. It stands out for its ultra-resinous buds, the enormous amount of terpenes and flavonoids it has, and above all for its powerful effect caused by an amount of THC greater than 30%.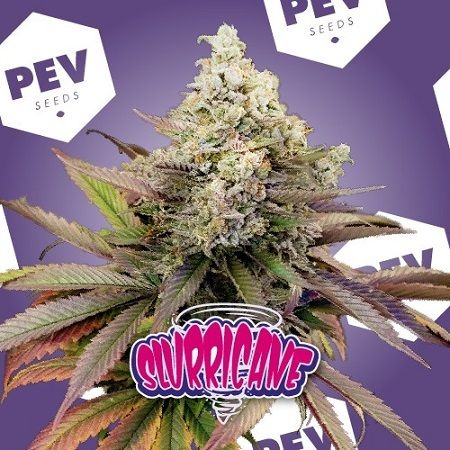 Buy Slurricane (DosidosxPurple Punch) PEV Bank
8. Gushers
Seedjunky Genetics is California's most successful seed bank for the past decade. They were the creators of the Cookies family, and several of the genetics in this ranking of the best California strains bear their stamp. Gushers crosses Gelato 41 with Triangle Kush, a perfect balance between the delicious sweet and refreshing taste, and the most extreme psychoactive power.
Buy Gushers Spain Bulk Seeds
9. Cereal Milk
The California marijuana strain that has the most hype right now. Another Cookie Fam creation, in this case it is a backcross of Girl Scout Cookies and Cherry Pie, and its projection is unstoppable because it brings together all the qualities that are sought in cannabis plants. A short time ago it was impossible to get this genetics outside the United States, but luckily right now it can be obtained through some European seed banks.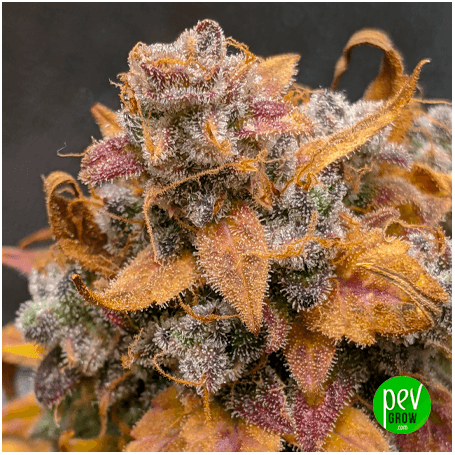 Buy Cereal Milk Spain Bulk Seeds
10. Blue Dream
We could not finish this top 10 of the best Californian varieties without the strain that has been among the most consumed in this North American state for more than 30 years, the legendary Blue Dream. Its success is due to the prestigious genetics it contains, Super Silver Haze and Blueberry, which by joining together have brought together the best of indicas and sativas in a single very productive, powerful, tasty, resistant, and above all original plant.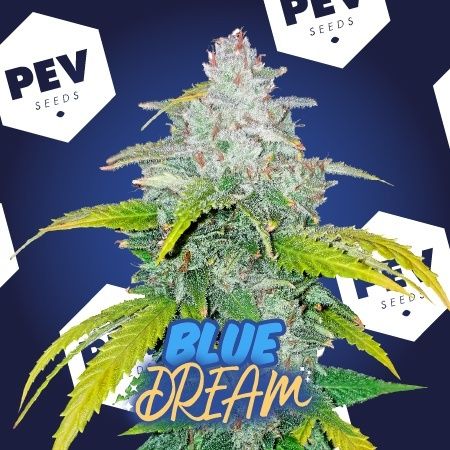 Buy Blue Dream Strain PEV Bank
⛳ Conclusion
This is the top 10 of the best California marijuana strains of the year 2022, the strains that are most requested in dispensaries in Los Angeles, San Francisco, San Diego or Sacramento, the ones that are most grown in Humboldt, Trinity, and the rest of the famous Emerald Triangle, the ones that are taking most of the prizes in the latest editions of the Californian cannabis competitions.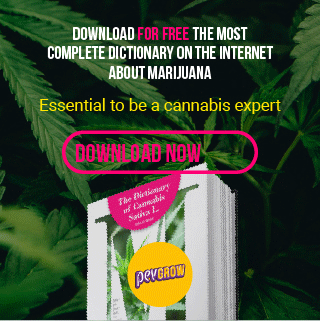 Free Download
Cannabis Dictionary
2023 Edition
Insert a correct email address
You must accept the privacy policy
SITE OF SHOPS ONLINE S.R.L with CIF: B98262777 and address for notifications in C/ VEREDA MAS DE TOUS Nº 22 LOCAL C, 46185 LA POBLA DE VALLBONA, VALENCIA, Phone: 961658271 Email: customer(at)pevgrow.com
At the name of Consulting we process the information you give us in order to provide the requested service, perform the billing of the same. The data provided will be kept as long as the business relationship is maintained or for the years necessary to comply with legal obligations. The data will not be transferred to third parties except in cases where there is a legal obligation. You have the right to obtain confirmation as to whether SITE OF SHOPS ONLINE S.R.L. is processing your personal data and therefore you have the right to access your personal data, rectify inaccurate data or request its removal when the data is no longer necessary
✅ Frequently Asked Questions
What is the best marijuana in California?
Being objective, we must highlight 2 works above the rest, both created during the 1970s, Original Haze and Skunk#1. Original Haze is the best sativa hybrid in history without a doubt, a genetic amalgam that mixes Colombian, Mexican, Thai and Indian varieties, from which champion polyhybrids such as Amnesia, Jack Herer, or Super Silver Haze, among many others, have emerged. Skunk #1 was a revolution because it is so hardy that anyone can grow it almost anywhere in the world, and it will always give good results in terms of yield and quality. Original Haze and Skunk have left a cannabis legacy that continues to spread throughout the world today, but a few years ago they stopped being in the top 10 of California's favorites due to the number of good strains that come out of this land.
What is the most popular variety in California in the year 2022?
Based on the public's own demand, Wedding Cake would be the most popular marijuana strain in California today, but if you look at sales from seed banks and clone dispensaries, Runtz is the favorite. On the other hand, if we look at the rankings that other companies have created, Blue Dream Strain remains the quintessential Californian strain. If we take into account the genetics that have grown the most during the last year, Apple Fritter, Gushers, and Cereal Milk are the ones that have had the greatest projection.
Die besten Skunk-Sorten aller Zeiten →