Reading Time
6
minutes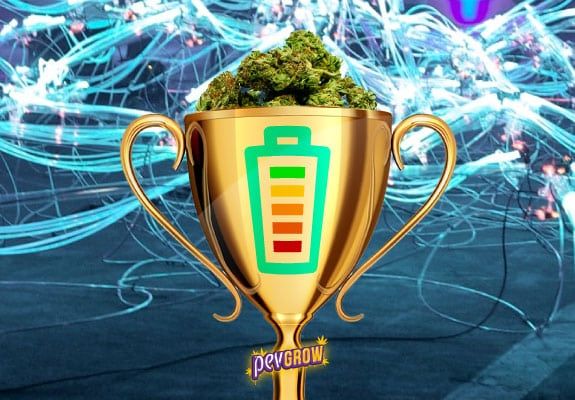 Did you think that all varieties of marijuana have a relaxing effect? Do you need a type of cannabis to increase your energy? Would you like to find some genetics that help you regain strength after working or doing sports? Well, you have come to the ideal place, because in this article we are going to publish what we think are the 10 best cannabis strains to improve or increase energy.
🎯 Top 10 Best Marijuana Strains to Increase Energy
1.Sour Diesel
The most sativa branch of the Chem family, for many consumers it is the perfect marijuana variety, since it combines a great yield of buds and resin with a spectacular flavor, great general resistance, and as if all this were not enough, we must say that it has the most special effect of all those found in cannabis, powerful as well as energetic, uplifting, motivating, and long lasting. The ability of this variety of cannabis to recover energy, lift your spirits, or expand your mind is incredible, real gasoline for the body and medicine for the soul.
Sour Diesel genetics contain Original Diesel and DNL (RFK Skunk x Hawaiian) x Northern Lights Strain, and were created in upstate New York over 30 years ago when a grower known as A.J. he found some seeds in a bag of Chemdawg 91 marijuana that he had bought on the black market.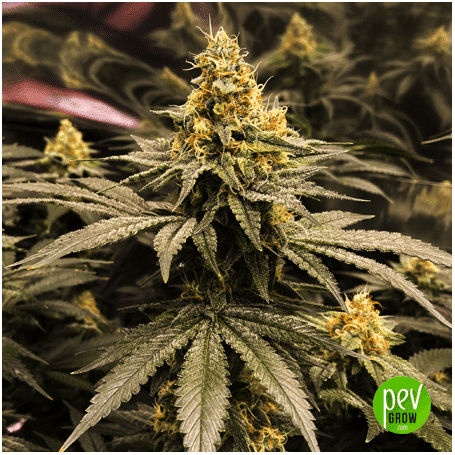 Buy Sour Diesel Strain
2.Jack Herer
Sensi Seeds' goal when creating the famous Jack Herer was to offer sativa-like genetics in a plant that had the advantages of indicas, with quick and easy cultivation, manageable size, and dense, rocky buds. Jack Herer's effect is not for everyone, very psychoactive and euphoric at first, with a lot of physical stimulation, and a notable extra energy. It must be said that less powerful and more relaxing phenotypes can appear in this same variety, but most specimens will show energetic effects.
Jack Herer perfectly mixes the 3 primary hybrids that changed the history of cannabis forever, Original Haze, Skunk, and Northern Lights, and the best thing is that he seems to have gotten the best out of each one, the morphology of Northern Lights, the speed of Skunk, and the flavor and effect of the Haze. It is a work of plant art materialized by Neville, and without a doubt it is the jewel in the crown of Sensi Seeds, that is, the best strain from the best breeder in the best seed bank.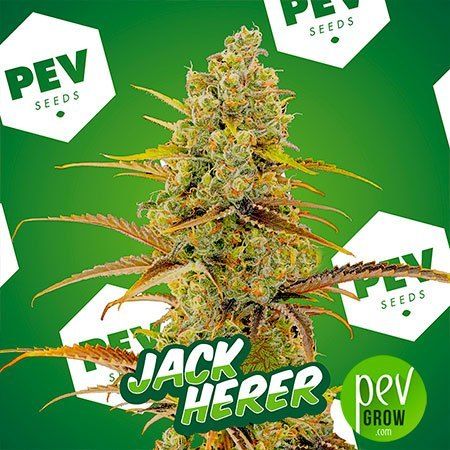 Buy Jack Herer Strain
3.Durban Poison
Although it is a landrace variety from South Africa, it has been cultivated on the west coast of the USA for several decades, and is one of the most unusual pure sativas on the planet. The fact of its origin in such a southern latitude gives it certain characteristics that make it unique, especially its rapid flowering while maintaining a high-quality psychoactive and energetic effect.
Some athletes consume the Durban Poison variety to recover the energy lost during a physical exercise session, since it also relieves certain muscle pains and optimizes rest. This strain had a period of splendor at the end of the previous millennium, and today it has regained fame for being part of famous polyhybrids such as Girl Scout Cookies, Cherry Pie, or Purple Punch, among others.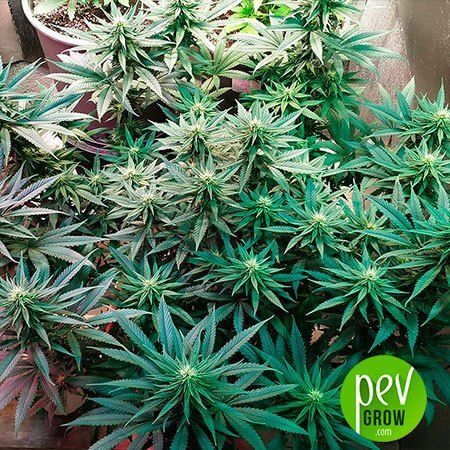 Buy Durban Poison Strain
4.Green Crack
Voted by many to be the best strain for increasing physical and mental energy, Green Crack has an uncertain origin, but is believed to have come from a Skunk#1 cross. Despite not being as sativa as the rest of the strains in this ranking, it must be said that its effect can become tachycardic due to the great stimulation it causes, ideal for preparing before a hard day of work or sports.
In the United States it is one of the most prescribed varieties to treat fatigue, and it is considered one of the most effective genetics in this regard, as well as being special for dealing with day-to-day tasks. The flavor is sweet and fruity, but so intense that for several years it was the most consumed marijuana by the famous Snoop Dog.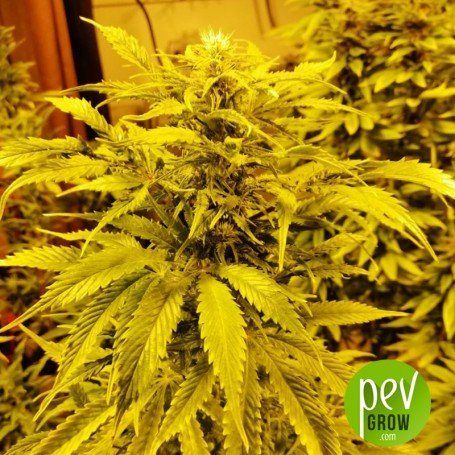 Buy Green Crack Strain
5.Super Lemon Haze
Along with Amnesia, it is the best Haze today, and the best thing is that it has inherited its repairing, psychotropic, and super-stimulating effect. Super Lemon Haze fuses Super Silver Haze with Lemon Skunk, and the combination of high concentration of THC with the high content of limonene that they show, causes a fast and long lasting effect that resembles amphetamines.
Super Lemon Haze is one of the few current examples of a cannabis strain created in Europe that is successful in North America, and the truth is that it is not surprising. Champion in the 2008 and 2009 editions of the prestigious High Times Cannabis Cup, in addition to increasing the energy of consumers, it causes a terrible hunger, and in some cases it also enhances creativity.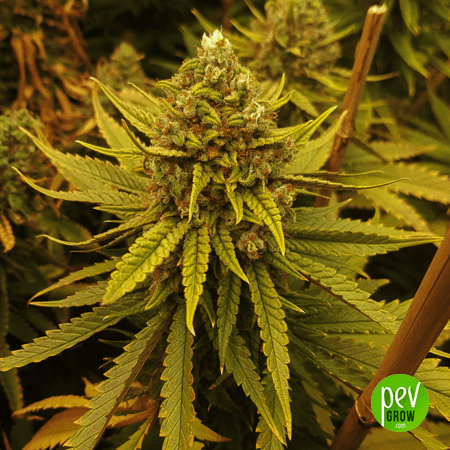 Buy Super Lemon Haze Strain
6.Chocolate Thai
Despite having a THC level that ranges between only 8% and 15%, the entourage effect of this pure variety is so powerful that it facilitates unparalleled psychoactivity and an ability to lift spirits, motivate, inspire, and above all recover energies. It is said that Chocolate Thai is special for beginners in the world of sativas because it stimulates without causing tachycardia, it is very cerebral but without creating paranoia or bad vibes, and it encourages you to perform physical tasks practically without effort.
If you haven't tried this energetic variety, you're missing out on one of the best landrace genetics in history, but if you prefer modern hybrids or polyhybrids, you should know that the famous Gorilla Glue Strain contains this powerful marijuana among its ancestors.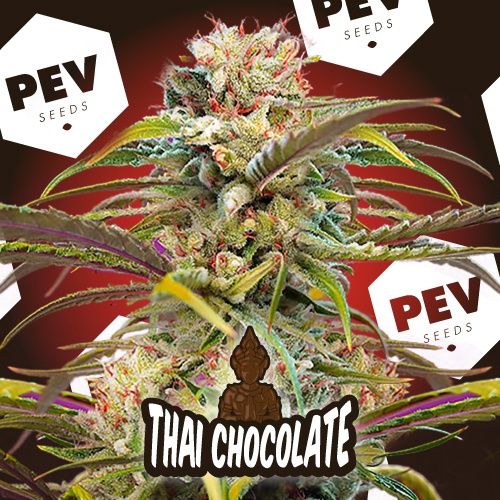 Buy Chocolate Thai Strain
7.Jamaican Lambsbread
Paired with Durban Poison and Chocolate Thai, Jamaican Lambsbread is the best pure energy-boosting sativa from around the world. It was the favorite marijuana of Bob Marley, who showed that smoking cannabis does not always relax, leverage, and help sleep, in some cases it has the opposite effect, stimulates, motivates, and invites you to move as this variety does.
Some theories suggest that several centuries ago African slaves brought cannabis seeds to the Caribbean, and from there they spread to all of America, so it is very possible that Colombian, Brazilian, or Mexican sativas, among others, descend from Jamaican Lambsbread.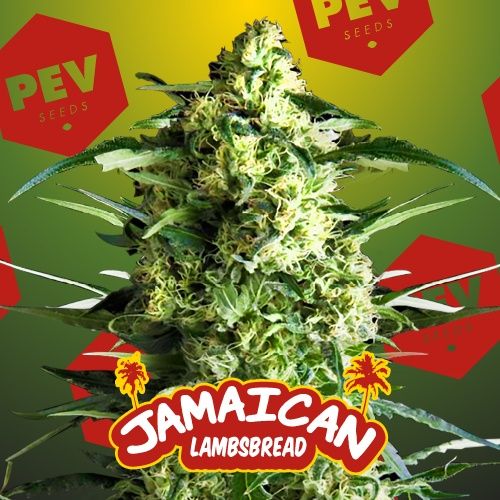 Buy Jamaican Lambsbread Strain
8.Destroyer
Cannabiogen spent more than 7 years breeding this marijuana strain that improves creativity, accelerates thoughts, and gives you an extra supply of energy with just a few puffs, since it is extremely powerful. This is a cross that combines Meao Thai with a Colombian and Mexican cross, making it a mishmash of some of the best sativas in the world.
Although there are people who have reported side effects related to body heaviness during the descent of the effect, as a general rule the power of Destroyer is usually very stimulating both on a cerebral and physical level, perfect for partying, sports activities, or recovering the strength after an exhausting working day.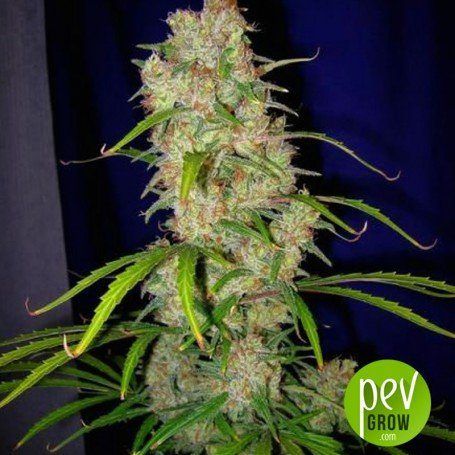 Buy Destroyer Strain
9.Chocolope
Another strain with energetic effects that contains Thai genetics, but in this case combined with a Haze hybrid to elevate this trait to its maximum power. Chocolope is a very complete plant in general, with an intense aroma and flavor, high production of flowers and trichomes, fairly fast flowering for a sativa, and a powerful psychoactive, euphoric, uplifting, and above all energetic effect.
This strain placed the DNA Genetics bank among the most famous on the planet, and today it is one of the usual ones in many dispensaries in the USA. The best thing is that it is difficult to acquire tolerance with such a complete chemotype, which is why many people consume it daily to face life with greater energy, motivation, and happiness.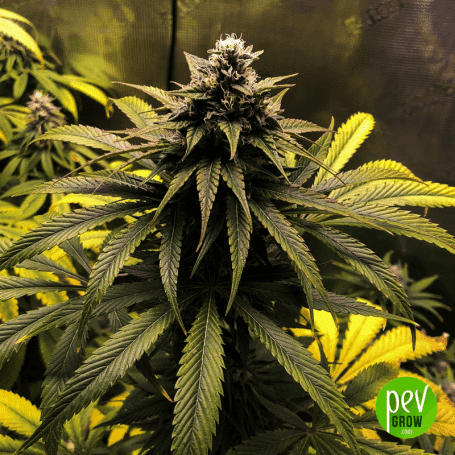 Buy Chocolope Strain
10.Harlequin
We did not want to end this ranking of the best marijuana strains to increase our energy without including genetics rich in CBD, because this type of cannabis does not produce as much psychoactivity as those rich in THC, but it keeps you focused, awake, and motivated to being able to work or do all kinds of activities.
Some athletes take Harlequin, Cannatonic, CBD Time, or ACDC before training to build energy, better cope with pain, improve performance, or increase physical endurance. It is also very common to consume it after a long and hard day at work, to calm anxiety, or relieve muscle and joint pain.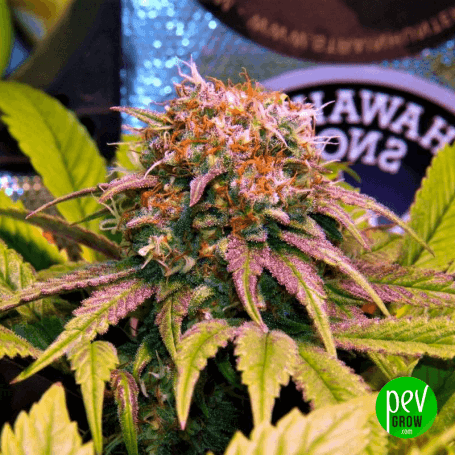 Buy Harlequin Strain
🚀 Frequent questions
What kind of marijuana gives you energy?
In general, sativas provide more energy than indicas, because one of the most outstanding effects of indicas is relaxation. Within the sativas, it is necessary to differentiate between those that offer more psychoactive or cerebral effects, and those that have a clean mental effect but physically stimulate and increase energy. Currently, most commercial varieties are polyhybrids that contain an indica part and a sativa part, so we can find plants with indica genetics and energetic effects.
What is the best sativa to increase energy?
As you may have seen in this top 10 of the best energy strains, Thai sativas are the ones that offer the most stimulating effects, and among all of them, without a doubt, we think Chocolate Thai is the best, since in addition to its famous potency there are to highlight its genuine coffee and chocolate aroma.
Landrace Marijuana Strains →