Reading Time
6
minutes
More and more scientific studies described in depth the multiple benefits of hemp oil, either for medicinal use, for use in cosmetics, such as be beneficial for health in general. In this article we talked about its properties and its different uses.
A brief introduction on the cannabis plant
Join the Pevgrow cannabis family in our:
Cannabis plant been used for thousands of years for therapeutic purposes, a part of its recreational purposes. Thanks to the scientists progress throughout the years to the present, it was found that the fat obtained from the seeds of the plant contains many healthy components, including fatty acids omega-3 and omega-6, two biomolecules that properly combined are more beneficial than the exclusive supply of omega 3 through the bluefish. Considering the medical literature, in 2014 research group Medicinal Plants of the University of Seville published a scientific article in which the components of the oil from hemp seed as potentially beneficial to the body were described.
Medical marijuana has been a new boom in recent years. Although its therapeutic effects have been used for generations, the truth is that, in some way, its consumption has been banned since 1937 in the US "Marijuana Tax" and socially rejected till now. However, and fortunately for all those who use it to improve the situation of their health, there are more and more studies that support the benefits of this plant. And, as a consequence, the number of people who test it is increasing and also the number of countries that, somehow, "approve" their consumption for such purposes.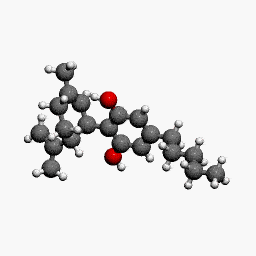 The most common way to consume marijuana has always been in a smoked way. The people who like to smoke, find pleasure in this act. However, for those who usually do not smoke, this fact is not so pleasant. This is why companies have been developed different ways to consume marijuana as other intake forms, either by introducing it into the diet or by consuming CBD oil providing from the plant. Is in this last point in which we want to stop in today's article.
CBD is the marijuana's compound that allows the plant to be used as a medicine (even THC has other sort of medicinal benefits but its psicoactive effect has to be mentioned) and therefore, consuming the oil is a simple, pleasant and comfortable way of take benefits from its positive effects.
You can make your own homemade CBD oil by following the simple steps that we explain to you today in this post, but first, let's take a glance for a moment to analyze what are the main features of CBD oil.
CBD oil features
As we have already mentioned, the main benefit of CBD oil is that it is not necessary to smoke, or introduce it into food (although it can be done if desired) and can be consumed discretely, when desired. For this reason, it is also very suitable for those parents who apply this product to their children, taking into account that the effects of euphoria or "high" are also eliminated or almost completely disappeared.
As for the therapeutic benefits of this product, it should be mentioned that numerous studies have shown that CBD oil has anticonvulsive properties, in addition, it is very effective in reducing muscle spasticity.
Multiple benefits of this hemp oil
As, oil hemp seed provides a proportionate amount of both polyunsaturated fatty acids, especially linoleic and gamma linoleic, making it beneficial to cardiovascular and cerebral level, in addition to regulating the metabolism of cholesterol. Therefore, its use in people with heart disease and arthritis is recommended because it decreases the incidence of blood clots and reduces inflammation in the joints. The latter is what makes it really interesting from a nutritional point of view, since nowadays diet is increasingly rich in saturated fatty acids and are trying to reduce its intake because of its relation to the increase in total cholesterol and LDL cholesterol and therefore with the risk of coronary heart disease.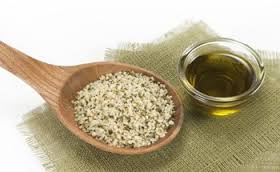 If we continue enumerating its benefits, hemp seed oil also contains vital nutrients like calcium, phosphorus, magnesium and potassium as well as another series of minor potentially bioactive compounds such as phenolic, sterols and fatty alcohols, which make it one of the best vegetable oils components.
Therefore, experts argue that oil cannabis plant has good organoleptic characteristics, that are especially noticeable if we consume without heating. Suitable for cooking, can be used in the preparation of salad dressings, pasta, bread spreads, marinades and sauces. It should not be used for frying as in this process temperatures are exceeded of 165°, in which case the fatty acids are destroyed.
Hemp seeds have a characteristic nutty flavor and are, in fact, currently incorporated in many food preparations such as bread, cakes, biscuits, milk plants, etc.
In addition, hemp oil is high in Vitamin E (antioxidant) and other beneficial vitamins and minerals for skin care: is energizing, moisturizing, regenerating and revitalizing. Oil Hemp seed also rich in vitamin D, which is necessary for the absorption of calcium to help to achieve a soft, smooth and hydrated skin.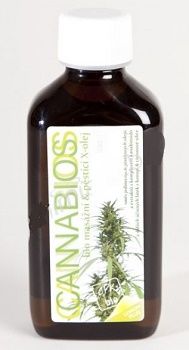 Applied externally, often helps if itching, allergies, eczema, dermatitis and various skin problems. As for cosmetic use, its wealth in minerals, vitamins and fatty acids make it an ideal ingredient for soaps, bath gels, creams, lip balms and shampoos.
It is also used as body oil massage, because apart from being beneficial for the skin, it is absorbed quickly, it is not greasy and will not clog pores. It is also commonly apply a few drops oil after shower as a moisturizer. The massage oil Cannabios X-Oil is formulated to achieve adequate oily texture to work the muscles, with a composition of ingredients designed to protect and moisturize the skin. It is effective in relieving pain and muscle stiffness thanks to the percentage of Cannabis Sativa extract without THC but with high levels of CBD, recognized today for its great anti – inflammatory effects.
The properties of cannabidiol
Science has shown that cannabis plants, especially those harvested flowers with high content of CBD, have medicinal properties, so more and more users looking its relaxing and calming effects.
Cannabidiol (CBD) is a psychoactive extract lesser degree than has multiple pharmacological effects, as the potent sedative effect caused by inhibition of nerve signals associated with pain.
It's just one of the 60 components or active ingredients that belong to a class of molecules called phytocannabinoids found in cannabis. It has important benefits to the medical level as multiple scientific and medical sources. Scientific studies and clinical underscore the potential of CBD as treatment for many diseases, including arthritis, diabetes, chronic pain, schizophrenia, PTSD, infections resistant to antibiotics, epilepsy, endometriosis, and other neurological disorders. In addition, CBD has demonstrated neuroprotective and neurogenic effects, and anticancer properties being investigated in several academic research centers in the United States and elsewhere in the world.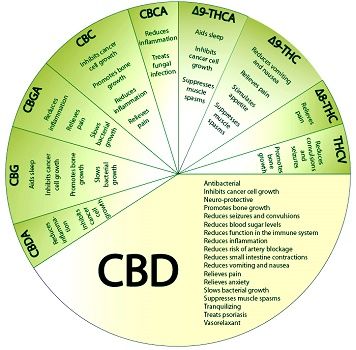 Products you can find in PevGrow
-The CBx oil Vitrovit house, is the first extraction of cannabinoids that has overcome the strict conditions of approval, registration and certification to sell it 100% legal throughout the European Union.
This oil CBD, has the active ingredients of hemp, diluted in olive oil. Olive oil used, is extra virgin quality olive resulting Arbequina, famous for its high quality of aroma and flavor. The CBx oil can be used in recipes, for dressing salads or simply to spice up your favorite dishes.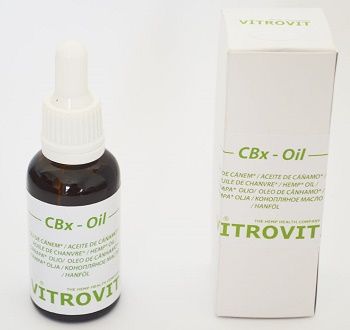 -Another product that you can find on PEV Grow, is the CBD Oil Raw Endoca, although it is not intended to diagnose, treat, cure or prevent any disease. This oil is mainly composed of phyto cannabinoids CBDA (cannabidiolic Acid): 2.1% and CBD (cannabidiol) : + -1%. 1 drop contains 1 mg CBD + CBDA. Also contains, although in lower concentrations CBC, CBG, CBN.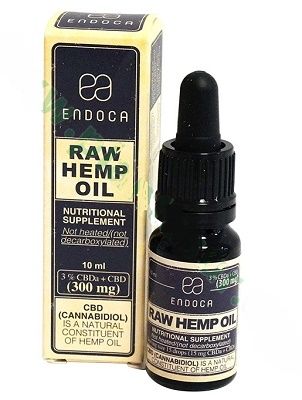 -The CBD Cibdol oil is a premium product imported from Switzerland, offering the maximum guarantee of quality. It's composed of vegetable oil and pure extract of industrial hemp, obtaining a product standardized in CBD in three different concentration formats, at 2.5%, 4% and 10%.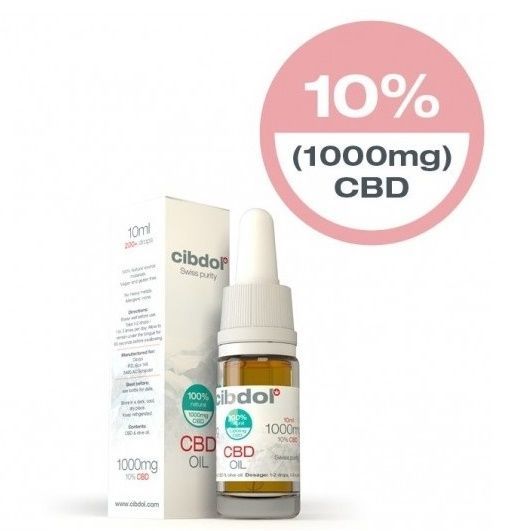 The three versions of the product are presented in 10 mL flasks with 100% natural organic, vegan and gluten-free ingredients without using chemicals, preservatives or other additives. At PevGrow we offer you this new range of premium quality natural CBD oils in different concentrations of CBD.
-The E-liquid CBD Flavors of Cannamor is another major breakthrough in medical cannabis because it is made with extracts rich in CBD and a new alternative for the consumption of this cannabinoid. This product is specially prepared to vaporize and inhale using electronic cigarettes or e-cigarettes.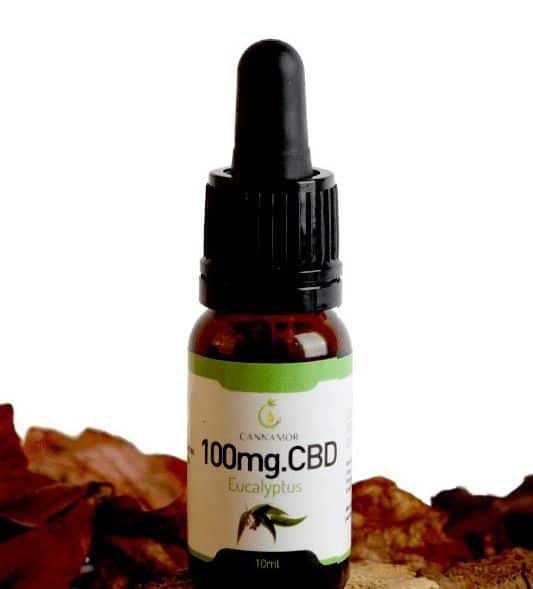 Its extracts of elaboration come from industrial hemp from ecological crops through the use of the industrial technique of extraction with super critical CO2, this allows to conserve all the medicinal terpenes and to preserve its intense flavor to cannabis.
Hemp plants used to make these oils are grown in Europe and for care, no minerals pesticides are used, only organic products. The CBD oil extraction is made with low temperature and high pressure for best results.
By Noelia Jimenez, Team Piensa En Verde

Alan Martínez Benito
CEO of Pev Grow, expert grower with more than 20 years of experience.
In constant struggle for the regulation of cannabis, mainly in the medicinal field.
See more posts
Best marijuana strains with high CBD →