Reading Time
6
minutes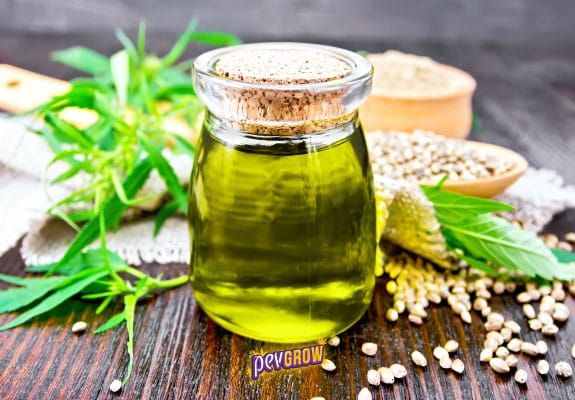 Hemp oil has a number of properties that have shown numerous health benefits. This is a natural product used by humans for hundreds of years, and in this article we will see a few commercial products based on hemp oil, and in passing we will give a review of its medicinal properties and the benefits that can bring us regular consumption.
🎯 What is hemp oil?
For starters you need to know that hemp oil actually refers to hemp seed oil, as it is a type of extraction in which cannabis seeds are cold pressed to extract the oils they contain. Hemp seed oil should not be confused with CBD oil, much less with BHO, which stands for Butane Hash Oil, i.e. hashish oil extracted with butane gas.
✅ CBD oil characteristics
As we have already mentioned, the main benefit of CBD oil is that it does not have to be smoked or introduced into food (although it can be done if desired) and that it can be consumed discreetly, at any time. For this reason, it is also very suitable for those parents who supply this product to their children.
But not only that. The euphoric or "high" effects that are expected when cannabis use is for leisure or wellness purposes are also eliminated or almost completely disappear.
Regarding the therapeutic benefits of this product, it is worth mentioning that there are numerous studies that have shown that CBD oil has anticonvulsant properties, as well as being very effective in reducing muscle spasticity.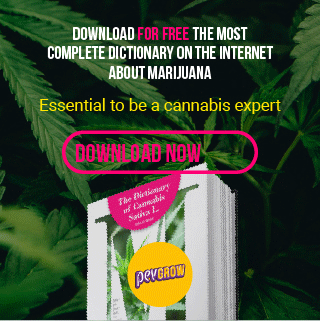 Free Download
Cannabis Dictionary
2023 Edition
Insert a correct email address
You must accept the privacy policy
SITE OF SHOPS ONLINE S.R.L with CIF: B98262777 and address for notifications in C/ VEREDA MAS DE TOUS Nº 22 LOCAL C, 46185 LA POBLA DE VALLBONA, VALENCIA, Phone: 961658271 Email: customer(at)pevgrow.com
At the name of Consulting we process the information you give us in order to provide the requested service, perform the billing of the same. The data provided will be kept as long as the business relationship is maintained or for the years necessary to comply with legal obligations. The data will not be transferred to third parties except in cases where there is a legal obligation. You have the right to obtain confirmation as to whether SITE OF SHOPS ONLINE S.R.L. is processing your personal data and therefore you have the right to access your personal data, rectify inaccurate data or request its removal when the data is no longer necessary
👾 Multiple benefits of this hemp oil
Hemp seed oil provides a proportionate amount of both polyunsaturated fatty acids, especially linoleic and gamma-linoleic acid, which is why it is beneficial at a cardiovascular and cerebral level, in addition to regulating cholesterol metabolism. Therefore, its consumption is recommended in people who suffer from heart disease and arthritis, since it decreases the incidence of blood clots and reduces inflammation in the joints. The latter is what makes it really interesting from a nutritional point of view, since nowadays the diet is increasingly rich in saturated fatty acids and attempts are being made to reduce their intake, due to its relationship with the increase in total cholesterol and LDL cholesterol and, therefore, with the risk of suffering coronary diseases.
If we continue to list its benefits, hemp seed oil also contains vital nutrients such as calcium, phosphorus, magnesium and potassium as well as a series of potentially bioactive minor components such as some phenolic compounds, sterols and fatty alcohols, which they make one of the best vegetable oils.
For all these reasons, experts state that the oil from the cannabis plant has good organoleptic characteristics, which are especially noticeable if we consume it without heating it. Suitable for cooking, it can be used in the preparation of salad dressings, pastas, bread spreads, marinades and sauces. It should not be used for frying since temperatures of 165° are exceeded in this process, in which case the fatty acids are destroyed.
Hemp seeds have a characteristic nutty flavor and are, in fact, currently incorporated into many food preparations such as bread, cakes, cookies, vegetable milk, etc.
In addition, hemp oil has a high content of Vitamin E (antioxidant) and other beneficial vitamins and minerals for skin care: it is energizing, moisturizing, regenerating and revitalizing. Hemp seed oil is also rich in vitamin D, which is necessary for the absorption of calcium to help achieve soft, smooth and hydrated skin. Applied externally, it usually helps in cases of itching, allergies, eczema, dermatitis and various skin problems. Regarding its cosmetic use, its richness in mineral salts, vitamins and fatty acids make it an ideal ingredient for soaps, bath gels, creams, lip balms and shampoos.
It is also used as a body oil in massages, since apart from being beneficial for the skin, it is quickly absorbed, is not greasy and does not clog pores. It is usually also applied a few drops after the shower as a moisturizing oil. Cannabios X-Oil massage oil has been formulated to achieve an oily texture suitable for working the muscles, with a composition of ingredients designed to protect and hydrate the skin. It is effective for relieving pain and muscle aches thanks to the percentage of Cannabis Sativa extract, without THC but with high levels of CBD, recognized today for its great anti-inflammatory effects.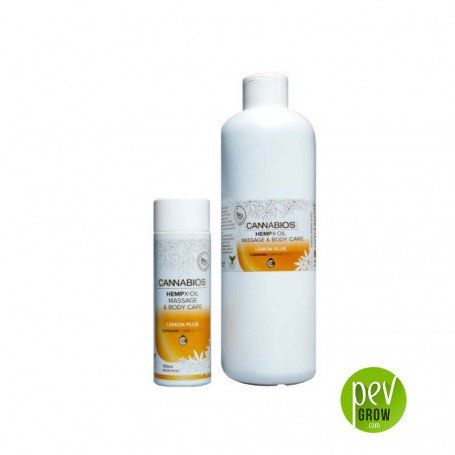 Buy Cannabios X-Oil massage oil
⭐ Hemp oil and its beneficial properties for our health
Hemp oil for pain: Hemp seed oil has been found to significantly increase the percentage of essential fatty acids in the cell membrane of the spleen and blood, promoting repairing and protective action on the structure of cell membranes and counteracting the effects of inflammation. This is very interesting to soothe muscular and other types of pain, it can even be very effective in treating chronic pain.
Hemp oil for sleeping: Some commercial products based on hemp oil such as Keep Calm from the ARAE brand are ideal for combating insomnia, optimizing rest, and avoiding waking up and staying up late at night. This is due to its ability to relax nerves, anxiety and other problems that prevent us from falling asleep normally, and the best thing is that 4 drops are enough to help us sleep peacefully.
Hemp oil for the skin: Hemp oil is very nourishing due to its high fat content, it promotes skin cell renewal, reduces the appearance of wrinkles, hydrates dry skin and balances oily skin. It is perfect for massages because it is perfectly absorbed by the skin and acts almost immediately. People with sensitive skin can strengthen it with regular use of hemp seed oil.
Hemp oil for acne: It is related to the previous point, in this case hemp oil is used specifically to treat acne caused by skin problems. The excellent distribution of Omega 3, Omega 6 and Omega 9 of this natural vegetable oil is perfect for calming inflammation in acne-prone skin or acne-prone skin, both on the skin and on the rest of the body. According to a study in the Journal of Clinical Investigation, hemp oil can affect the sebaceous glands in people with chronic acne, reducing sebum production and improving the overall condition of the skin.
Hemp oil for hair: Hemp oil contains vitamins and fatty acids that fight dehydration of the hair, ends dryness of the hair fiber and makes hair soft and flexible. Hemp fatty acids also have a calming effect on the scalp and the high concentration of antioxidants it contains, such as tannins and polyphenols, are the basis of the anti-aging effect, protecting the hair from free radicals and leaving it supple and shiny.
Hemp oil for fibromyalgia: Treatment with hemp oil combats effects associated with fibromyalgia, achieving less psychomotor and cognitive alterations and inhibiting the damaging effects of the oxidative and inflammatory processes associated with this disease. So far there is no effective medicine against fibromyalgia, but there are high hopes placed on cannabis extracts.
Hemp oil for anxiety: Anxiety causes the body to start producing large amounts of hormones such as adrenaline and cortisol. When the symptoms occur frequently, the production of regulatory hormones is impaired, causing a generalized anxiety disorder. The components of hemp oil interact directly with the CB1 and CB2 receptors of the endocannabinoid system. So, when hemp oil is consumed, it benefits the release of the regulating hormones of adrenaline and cortisol, reducing anxiety-related symptoms.
Hemp oil for arthritis and osteoarthritis: In this case, more than the hemp oil extracted from the seeds, the CBD oil is more effective. A study conducted by the European Journal of Pain revealed that CBD oil can effectively slow the progression of arthritis and osteoarthritis. On the other hand, the Arthritis Foundation demonstrated that CBD oil for joint pain is an excellent alternative treatment to alleviate the symptoms of both diseases.
✨ Commercial products based on hemp oil
Keep Calm is a revolutionary product because it combines hemp oil with natural terpenes to enhance its relaxing and sedative effects. In this case, a process of cold mechanical extraction of seeds of organically grown hemp plants is applied to maintain the greatest amount of Omega 3, Omega 6 and Omega 9. Later, 2 terpenes that are usually present in hemp plants are added. Cannabis, Myrcene and Linalol, which in addition to providing their own medicinal properties, also enhance the entourage effect to achieve a faster and more therapeutic effect. Just take 4 drops to feel great calm, relaxation, harmony and the desire to sleep.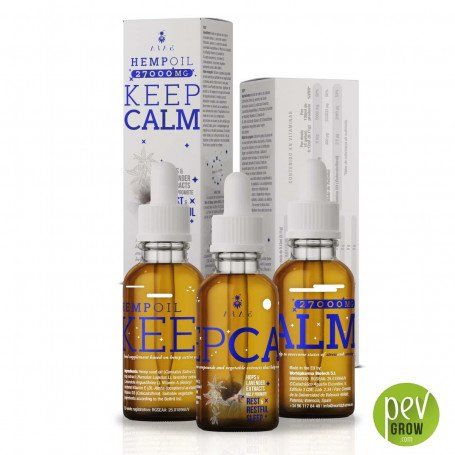 Buy Hemp Oil 27000mg Keep Calm
India brand hemp oil is presented in 250 ml bottles, and is a very versatile product because it can be taken directly or mixed with other drinks or food. This natural hemp oil is extracted from cold-pressed seeds, has a very characteristic olive green color, and its flavor is reminiscent of nuts and other dried fruits.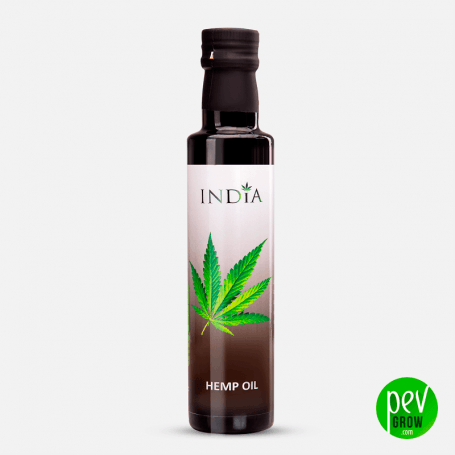 Buy Natural Hemp Oil 250ml
Cannol is hemp oil produced by the Annabis brand, and it is specially formulated to apply to the skin in massage sessions applied directly to the skin, or also to add a few drops to bath water to take advantage of all its medicinal properties. It has organic BIO certification, and is even suitable for babies, and achieves unbeatable skin hydration.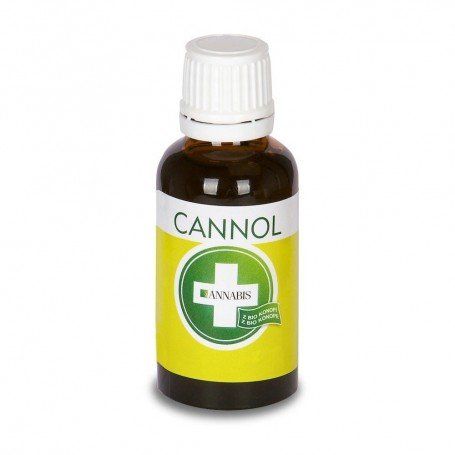 Buy Annabis Cannol
⛳ Conclusion
Hemp oil has been shown to be beneficial to help sleep, pain, skin, and a lot more thanks to its multiple medicinal properties. In this article we have seen the main ones, but we are sure that many more will be discovered in the future due to the many investigations that are being carried out. Keep an eye on the posts on this blog to discover them, and if you liked this article, share it on your social networks so that other people know more about this wonderful plant.

Alan Martínez Benito
CEO of Pev Grow, expert grower with more than 20 years of experience.
In constant struggle for the regulation of cannabis, mainly in the medicinal field.
See more posts
← Best high cbd strains
Terpenes for vaping, everything you need to know →