Reading Time
3
minutes
As important as the irrigation system or ventilation, it is the lighting system, and that just depend on the proper growth of the plant and the temperature of the cabinet where carried out the crop.
Sunlight is essential for our health because it gives us the amount of vitamin D and E needed by our body and makes us who we feel happier. Not surprisingly, everyone feels better in the summer months or where there is more sunlight than in the other and partly also why, in the Nordic countries where there is less sunlight after a year It is where most people suffer periods of depression and other diseases related to the lack of light.
In the case of plants it is even more important if possible, and thanks to the light, the plants are capable of photosynthesis and, therefore, to develop as expected of them. But what happens if we can not have a culture of marijuana outdoor? Will our plants die by the lack of this natural light? Nothing is further from reality! Lighting systems that exist today are able to replace the benefits of sunlight, so now let's focus on what are the basics that you need in terms of lighting systems is concerned.
The type of light we use is either based on the number of plants we have, the measures of the cabinet and also the phase in which the development of our plant is located. In this sense, we must bear in mind that the number of watts of light does not mean, therefore, that the larger, better quality will be for our plant as if it is very powerful and our plant not needed, that will be spoil.
From all this we will speak briefly on this new post. We begin!
Light type according to the growth phase
At first, when the plant is in vegetative stage it does not need much light volume, therefore we use light bulbs or lighting kits have few watts, a good example is the LED lights that illuminate just as well as normal but you'll save on electricity bills.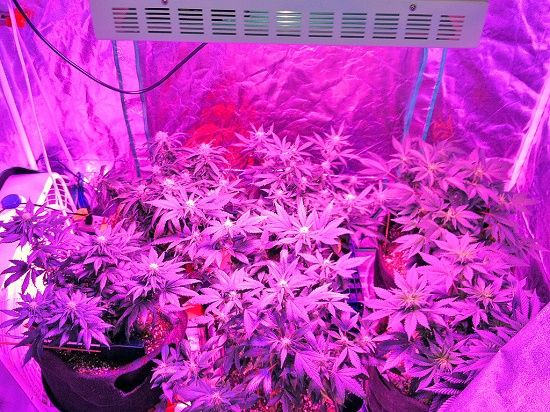 You will need approximately two lights of this type for each square meter of culture you have. It is best to buy your bulbs in a shop specializing in marijuana, as is the case of PEV Grow.
For the flowering period you need a system much stronger lighting, but also must control of the temperature is inside the cabinet and that the light is not the cause of higher degrees because of neglect, we could spoil all the work done so far and run out of the fruit of the plant, so heartily hope.
What can help you Piensa en Verde
As we said at the beginning, you'll need a series of light bulbs and lighting systems for your plant can develop the way you want. So in Piensa en Verde you can choose different types of bulbs, but also lighting kits that you will be much more profitable.
We talk about:
Lighting Kits 250 watts: ideal for the beginning of all marijuana cultivation because of its low power and the quality of them. You can choose from 15 different models. In you it is to know which one best fits your culture and, of course, your pocket.
Lighting Kits 400 watts: ideal for the next phase of growth of the plant and where and you will begin to control the temperature much thought into the indoor growing. You have 24 kits to choose from in Piensa en Verde.
Lighting Kits 600 watts: ideal for the final stage of growth of the marijuana plant. You can choose from 23 models of such kits watts.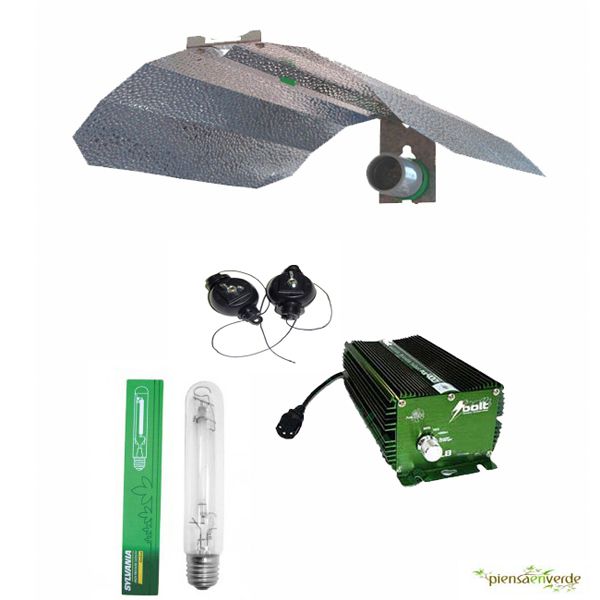 This and other lighting await you in www.pevgrow.com
By Noelia Jiménez, Team Piensa En Verde

Alan Martínez Benito
CEO of Pev Grow, expert grower with more than 20 years of experience.
In constant struggle for the regulation of cannabis, mainly in the medicinal field.
See more posts