Aeroponic: The most advanced hydroponic culture system
0
352
Like any other hydroponic culture, this one also has water as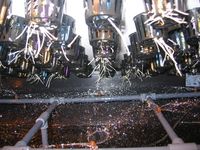 the key crop base, but differs from others because in it no substrate is used, the roots of the marijuana plants are suspended in water and this last suffers less alterations that in cases where the substrates are used.
If you have not yet discovered aeroponics, but would like do it because you have spoken wonders of it, this insurance article that will interest you. It will explain what it is, what are its main advantages, and home systems that exist and with whom you can have your own aeroponic system at home. Before starting, just one more sentence: more extensive cultures, more quickly and with high quality results crops. As well we could define quickly the aeroponic system.
What is aeroponic?
Aeroponic is a system that belongs to hydroponic systems, but the main difference with the rest of its "classmates" is that in this, the plant roots are suspended in the air and grow in a chamber or channel feeding the sprinkler by distributing a solution produced from nutrients, without using the substrate.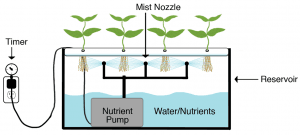 For this system to work properly, it is necessary the cultivated plants are constantly oxygenated. This will get them to absorb more water and nutrient solution with which they are sprayed, getting them grow faster and higher yields , the result of these of excellent quality.
In fact, this system is used in many crops that have nothing to do as marijuana, even in experiments NASA itself, due to its speed and efficiency, besides being a comfortable and clean system. Of course, it is also used in home grown, thanks to very simple methods to use and not much more expensive than other hydroponic systems, as erroneously heard on more than one occasion.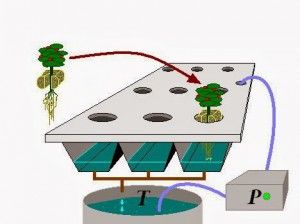 This system allows to perform the complete cycle of growing a plant, but also serves to root cuttings, giving great results and the latter being one of the system used for home.
The advantages? As we said before the definition, mainly associated with the speed and success of both quantity and quality. The initial investment may be slightly more expensive, but certainly worth bearing in mind that the results will be excellent.
The basis for these results to be expected is that you have a perfect balance between water, nutrient solution and the level of oxygenation of plants. A greater exposure of these three elements, faster growth and better results.
Another major advantage is that it is one of the systems less likely to have a pest invasion whatsoever, which also saves time and trouble during plant growth, anyone who cultivates marijuana, especially if you are expecting concrete results to a particular date.
Types of aeroponic system
Two types of aeroponic systems are distinguished mainly: which is aimed to cultivate the plant throughout its process and for cuttings in which, as its name suggests, the cuttings are grown quickly.
In www.pevgrow.com you will find a wide variety of aeroponic systems as well as some extras utensils so you can perform this type of crop. Just click here and see which one best suits your needs and financial possibilities.
Among the different aeroponic systems you will find those low pressure, which are often cheaper than high pressure and is also lower maintenance. The high pressure are more expensive and are often used to grow high-value crops. They are more difficult to manage and maintain, although the results are better. Everything depends on your experience and your pocket.
By Noelia Jiménez, Team Piensa En Verde