Reading Time
4
minutes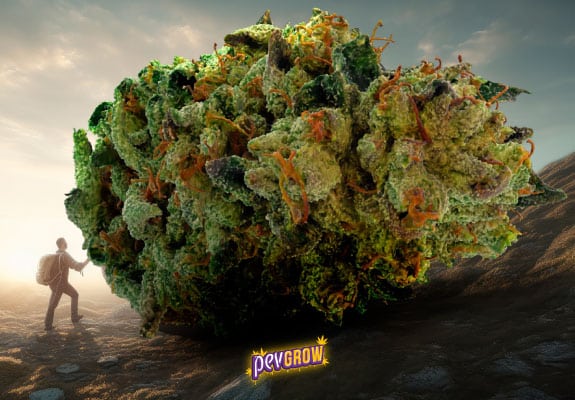 The process of fattening marijuana buds is essential to obtain high-quality yields. In this article, we will provide you with a comprehensive guide with detailed information on the best methods and products to achieve large and dense buds. You will also learn all about the most effective Bud Boosters, tips to improve bud fattening, and answers to the most common questions on this topic.
⚠️ What are PK Boosters and How Do They Work?
PK Boosters are marijuana fertilizers designed to improve the fattening process of cannabis flowers. These products contain a combination of nutrients and elements that stimulate bud development and growth, increasing their size and density.
The PK Booster has become popular among marijuana growers due to its ability to enhance the size and density of buds. There are various brands on the market, such as the well-known "Bloombastic Bud Booster," which promise exceptional results in bud fattening.
👾 The Best PK Boosters for Successful Fattening
The choice of the best PK Booster may depend on various factors, such as the type of cultivation, the flowering stage, and the specific needs of the plants. Some growers prefer homemade PK Boosters, while others rely on commercial products. The key is to research and try different alternatives to find the one that best suits your needs. Here are some of the best PK Booster products on the market: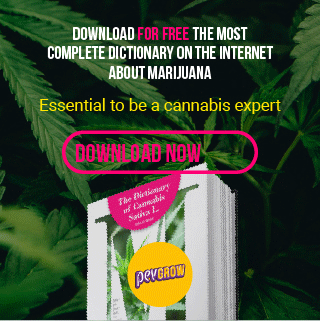 Free Download
Cannabis Dictionary
2023 Edition
Insert a correct email address
You must accept the privacy policy
SITE OF SHOPS ONLINE S.R.L with CIF: B98262777 and address for notifications in C/ VEREDA MAS DE TOUS Nº 22 LOCAL C, 46185 LA POBLA DE VALLBONA, VALENCIA, Phone: 961658271 Email: customer(at)pevgrow.com
At the name of Consulting we process the information you give us in order to provide the requested service, perform the billing of the same. The data provided will be kept as long as the business relationship is maintained or for the years necessary to comply with legal obligations. The data will not be transferred to third parties except in cases where there is a legal obligation. You have the right to obtain confirmation as to whether SITE OF SHOPS ONLINE S.R.L. is processing your personal data and therefore you have the right to access your personal data, rectify inaccurate data or request its removal when the data is no longer necessary
🧐 Tips to Improve Bud Fattening
Optimize Lighting: Ensure the appropriate amount of light during the flowering stage to maximize bud production.
Control Humidity: Maintain optimal humidity levels to avoid mold issues and ensure healthy growth.
Balanced Nutrition: Provide balanced and specific nutrients for the flowering stage, paying special attention to those that promote bud fattening.
Selective Pruning: Remove large and shaded leaves that do not contribute to bud development, allowing the plant to direct its energy towards the flowers.
Proper Watering: Avoid overwatering or underwatering, as both conditions can negatively impact bud growth.
🎯 When to Apply PK Boosters?
The appropriate time to apply PK Boosters may vary according to the manufacturer and product recommendations. Generally, they are applied between the fourth and seventh week of the flowering stage when the buds are developing. However, this depends on the cultivated marijuana variety. For most modern strains with approximately 9 weeks of flowering, it is applied between the 4th and 7th week. It is essential to follow the manufacturer's instructions to achieve the best results and avoid damaging the plants.
🔥 How to Use PK Boosters Correctly
Recommended Dosage: Follow the manufacturer's instructions to determine the exact amount of PK Booster to apply in each flowering phase.
Application Frequency: Generally, Bud Boosters are used once or twice a week during the flowering stage.
Combination with Other Nutrients: You can combine PK Boosters with other specific nutrients to enhance their effects.
Foliar or Root Application: Some PK Boosters can be applied directly to the leaves (foliar application) or to the substrate (root application). Follow the product's instructions.
✅ What if Buds Are Not Fattening?
If you encounter the problem of buds not fattening as expected, it is essential to identify possible causes and address them. It may be due to factors such as nutritional deficiencies, environmental stress, or plant health issues. If you encounter this problem, check that the fertilizing products are not expired, that pH and EC meters are properly calibrated, that there is no substrate salt saturation, no pests, excessive temperature or humidity, or any light contamination during the nighttime period.
🚀 Conclusion
Fattening marijuana buds is a critical stage to achieve high-quality and potent yields. With the help of the best Bud Boosters and by following the right tips, you can significantly improve the size, density, and quality of your buds.
Remember that successful marijuana cultivation depends on multiple factors, and the proper use of PK Boosters is just one of the strategies to achieve the best results. Experiment and adjust techniques according to your plant's needs and cultivation conditions. Happy harvest!
✨ Frequently Asked Questions about of PK Boosters
When is the best time to use PK Boosters?
PK Boosters are generally used in the middle or final stage of the flowering phase when the buds start developing
Is it safe to use PK Boosters in organic cultivation?
Yes, there are organic PK Boosters that can be used in environmentally friendly cultivation.
Can I combine different brands of PK Boosters?
No, from our point of view, this is a big mistake, and we always recommend NOT mixing products from different brands.
Complete Guide to Bio Heaven: Usage and Dosage for Cannabis →