Reading Time
4
minutes
Advanced Nutrients is the company marijuana fertilizer world's most innovative. It has the catalog of specific products for the nutrition of cannabis plants most extensive, but that hasn't stopped it from recently expanding it with a range of 100% organic nutrients very special.
🧐 What is special about the new OIM fertilizers from Advanced Nutrients?
They are the first in the sector to meet the requirements of the OIM certification, which is the strictest in the world, and achieving it is not easy at all due to the number of requirements that must be met. Over time, all marijuana fertilizer companies may adapt to these new regulations, but to date only one Advanced Nutrients product line has succeeded.
This brand is always one step ahead of the others, investing more than any other in research, production and especially marketing. This has allowed it to become a leader in the cannabis nutrition sector.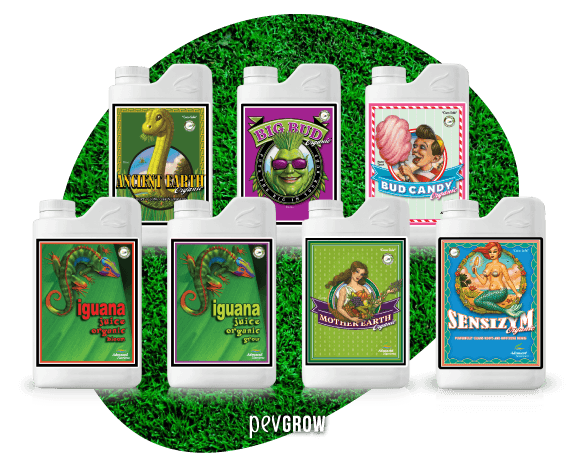 👾 What does OIM mean and what does this new standard say?
OIM stands for Organic Input Material and is the name of a new certification program in California, which emerged in response to the ambiguity that the name "organic" was taking in this and other states of the USA.
Until now, OMRI (Organic Materials Review Institute) was the body in charge of certifying organic products. This is a non-profit third-party certifier, but from now on California will have its own body, and it will be based on OIM.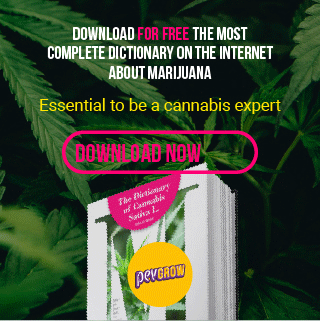 Free Download
Cannabis Dictionary
2023 Edition
Insert a correct email address
You must accept the privacy policy
SITE OF SHOPS ONLINE S.R.L with CIF: B98262777 and address for notifications in C/ VEREDA MAS DE TOUS Nº 22 LOCAL C, 46185 LA POBLA DE VALLBONA, VALENCIA, Phone: 961658271 Email: customer(at)pevgrow.com
At the name of Consulting we process the information you give us in order to provide the requested service, perform the billing of the same. The data provided will be kept as long as the business relationship is maintained or for the years necessary to comply with legal obligations. The data will not be transferred to third parties except in cases where there is a legal obligation. You have the right to obtain confirmation as to whether SITE OF SHOPS ONLINE S.R.L. is processing your personal data and therefore you have the right to access your personal data, rectify inaccurate data or request its removal when the data is no longer necessary
✅ Are Advanced Nutrients OIM products new?
The commercial names of the products are the same, but their formulation has changed slightly in order to achieve this new certification. They are practically the same nutrients as always, those that have achieved so much success, but adapted to the new demands of real organic farming.
So far they have presented 7 of the fertilizers in their catalog in a 100% organic OIM version, Iguana Juice Organic OIM Grow, Iguana Juice Organic OIM Bloom, Bud Candy Organic OIM, Big Bud Organic OIM, Ancient Earth Organic OIM, Mother Earth Super Tea Organic OIM, and Sensizym Organic OIM, but we think that little by little Advanced Nutrients will adapt its entire range of products to this new name.
Base fertilizer for the vegetative growth cycle, presented in a soluble, highly concentrated and totally organic liquid format. Its new improved formula guarantees optimal development during all stages of growth. Iguana Juice Organic OIM Grow contains all the necessary elements in just the right amount, with a perfect distribution of nutrients to achieve the ideal diet.
This is the 100% organic base fertilizer that Advanced Nutrients has prepared for the flowering phase of cannabis plants. It is also a liquid and dense in appearance due to the high concentration of elements, but it is highly soluble in water. The new formulation is designed to provide in an organic way all the necessary basic food during the pre-flowering, flowering, fattening and maturation stages of marijuana both indoors and outdoors.
The best way to give your cannabis plants the simple and complex carbohydrates necessary to achieve the highest yield of flowers, resin, and essential oils. This 100% natural additive gives it a directly assimilable energy contribution, which the plant takes advantage of for the formation and fattening of the buds, and also serves as food for the micro-life of the soil, so the positive effect is twofold. Thanks to its new composition, with Bud Candy Organic OIM you will get the best aroma and flavor in your marijuana.
This liquid supplement from Advanced Nutrients is the best 100% organic marijuana bud fattener in the world. For many years it has been the favorite of growers who put quality before quantity, although it must be said that the production achieved with this natural PK is incredible. Get the most voluminous, dense and hard flowers with Big Bud Organic OIM.
Combination of short and long chain humic acids, in order that they act in conjunction, enriching the soil to release nutrients constantly. Thanks to its new OIM formula, it is a totally natural source of 100% organic food, which helps plants to stimulate root development, optimize cell metabolism and maximize enzyme function.
Time is greatly improved with this product, an ultra-purified infusion composed of 100% organic elements that serve to feed marijuana plants naturally in any growing system during the flowering phase. Compost teas have been used for many years in general agriculture, but Mother Earth Super Tea Organic OIM is specially designed to nourish cannabis.
The best way to keep the substrate clean in organic cannabis crops. Using Sensizym Organic OIM has multiple advantages, because in addition to eliminating accumulated salts and accelerating the decomposition of organic matter, it recycles part of the food in the soil, and helps to maintain the healthier root system. This product can also be used to renew the used substrate and even to improve the washing of roots, you see that they are all benefits.
🚀 Conclusion
The Advanced Nutrients brand of fertilizers is always at the forefront of thesector cannabis nutrition, and is now taking a step further incultivation 100% organic to achieve OIM certification with its new line of products. If you want your yerba to get all the flavor and maintain the highest possible terpene profile, try them and you will see the difference, your health and the planet will thank you.
Complete Guide to Bio Heaven: Usage and Dosage for Cannabis →