Reading Time
4
minutes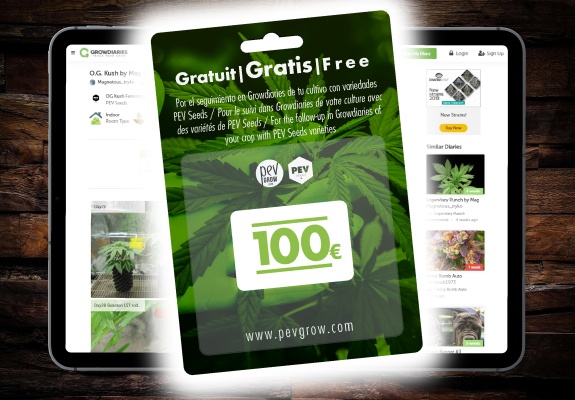 Pevgrow gives you a coupon for 100 euros just for posting a tracking in Growdiaries! Don't miss the opportunity, your next crop can be free! But… What is Growdiaries? 🤔
⭐ Growdiaries, cannabis cultivation day by day
Growdiaries is a website created for growers around the world to publish the follow-ups of their marijuana crops, both indoors and outdoors. In these cultivation diaries, users regularly share photos and info regarding the evolution of their cannabis plants, from seed to harvest, especially the changes that have to do with growth, food, environmental parameters, equipment, etc.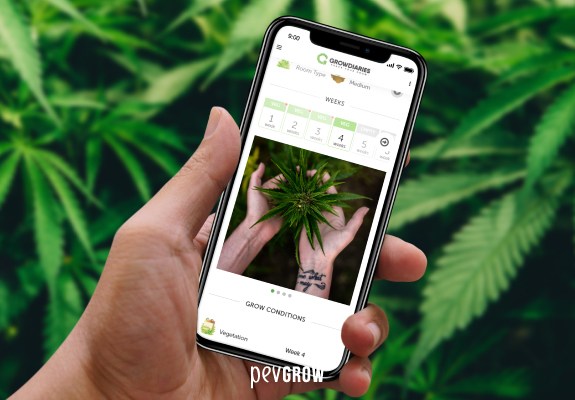 Growdiaries also serves as a platform for advanced users to share their experience with rookie growers to try to resolve the doubts that may come up in the day to day nutrition of plants, pests, types of pruning, etc, and to give advice. All the questions or doubts you have regarding the crop will get an answer from experts.
This portal is divided into sections; you can access the breeders' category to follow the most prestigious seed banks in the world. You can also go directly to the nutrients section, there you'll find the best brands of fertilizers and additives for marijuana. Both seed breeders and fertilizer manufacturers are valued by growers based on their experience with these brands, something that helps a lot when choosing the products that we'll use in future crops.
🎯 Minimum requirements to win the Pevgrow coupon
Marijuana cultivation best follow-ups are those that provide maximum data and updates, since it's about collecting the maximum information on the evolution of plants, so a daily or every 2-day update is better than a weekly one.
From Pevgrow we want to make your job easier, if you prefer to update daily, better, but to get the 100 € gift we will only request: :
Publish on Growdiaries, section PEV Seeds breeder, a follow-up of PEV Bank Seeds cannabis seed cultivation, see this example of PEV Seeds cultivation (ATTENTION! example not valid because of incomplete cultivation)..
The seeds must be purchased on our website, pevgrow.com
The harvest must be published entirely, until the harvest, see example complete harvest (WARNING! invalid example because the seeds are not from PEV Bank Seeds and crop not published on our breeder PEV Seeds breeder section).
Provide at least one weekly update, including at least two photos and changes since the last publication, i.e. crop temperature, moisture, fertilizer dosage, plant condition, etc.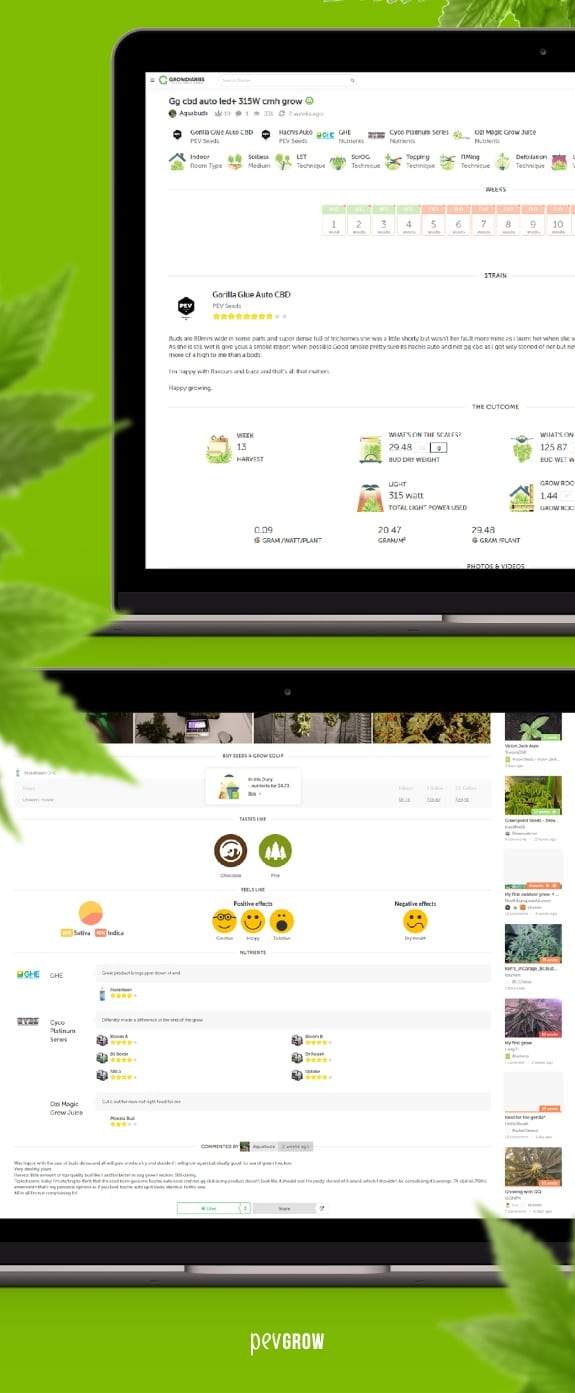 Although it seems incredible there's no trick. For the first time a Grow shop gives you €100 to spend on their website just for posting a follow-up. You'll get the money you invested in the seeds back and you'll have money to spare to buy supplies such as substrate or fertilizers, one drag…👍😜
Also, there's a very simple way to keep and share all the information related to the cultivation of marijuana, the Growdiaries App.
📱 Growdiaries App for iOS and Android
In the Play store or the Apple store you can find countless applications, but due to problems with their cannabis policies, you won't be able to find Growdiaries App there. To get it you have to follow this link and download the app's APK . Once it's in your smartphone you'll be asked for permissions to download from unknown sources. There's no problem with it and it's completely safe. If you can't download it, it may be because of the version of your phone's operating system. In that case you would have to go to settings and allow downloads from unknown sources.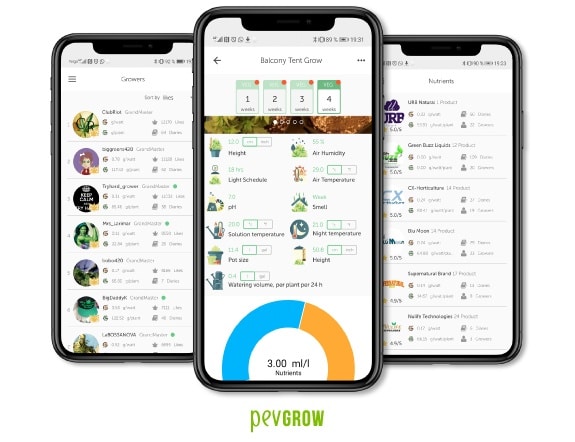 Once you have it installed you'll see how easy it is to share the state of your crop with the community, since the photos taken with your mobile phone can be uploaded automatically with the same device, without wasting time.
✅ Most popular varieties of Growdiaries
This internet portal follows the sector's trends in terms of genetics. In Europe the Critical or Amnesia Haze is still cultivated a lot, being Royal Queen Seeds one of the reference seed banks.
In the USA or Canada, the Kush and their descendants rule, with Gorilla Glue, Girl Scout Cookies, Sunset Sherbert or Gelato as top exponents.
In autoflowering varieties in the USA, the Mephisto Genetics and Fastbuds dominate the market, with the Gorilla Glue Auto leading the way. In Europe the Auto XL by Dinafem and Sweet Seeds are the winners.
Among the medicinal genetics rich in CBD, the CBD crack stands out above all, although these types of seeds are used less than those with great Psycho- activity.
In PEV Seeds Bank you'll find the best genetics in the world at an unbeatable price. Get in and participate contributing your personal favorite variety's cultivation diary…
🚀 Growdiaries raffles
In case all this doesn't seem like such a big thing to you, we have one more reason to encourage you to share your cultivation on this website. Growdiaries always holds competitions, with many prizes for the participants, to the best rookie of the month, the best monthly general follow-up, prizes for participating with seeds from certain banks, to the most original photographs of plants with animals, nudes, etc.
Currently Seedsman gives up to €40,000 in prizes, with €7,500 in cash 🤑 for the winner, imagine that in addition to getting the coupon of €100 to spend in Pevgrow you get that load… Well, don't wait any longer and prepare everything you need to obtain the best follow-up, we'll help you.✌️ ➨👉

Fran Quesada Moya
Pevgrow's editor, activist and freak of cannabis in all its fields, especially breeding and development of new varieties.
See more posts