Reading Time
4
minutes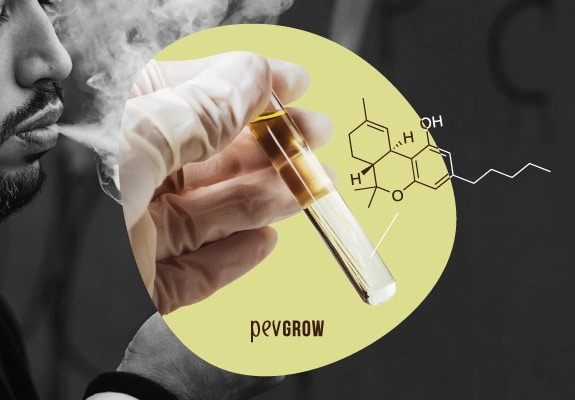 Synthetic weed has made headlines around the world because of the devastation it has caused in several countries. This new drug has spread like wildfire around the world, causing a number of deaths, heart attacks, strokes, etc.
The false safety feeling that we feel by calling that substance synthetic cannabis is responsible for the dangers associated with it. But it is not like that, this substance is not cannabis, it is not fun and it is not medicinal, however its consumption can take you to the hospital or even worse, it is for these reasons that we decided to create this post.
🎯 Synthetic marijuana: what is it really?
They are dry plants impregnated with ethanol or acetone containing the compound that mimics the THC molecule, and they come in zip packaging with different trade names. It is called synthetic weed or fake cannabis but it really has little to do with the natural product.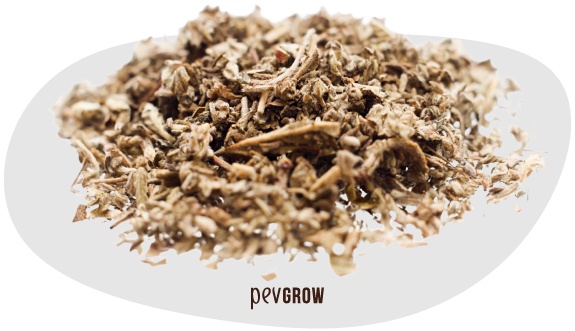 What does synthetic weed smell like?
It can have fruity aromas, reminiscent of strawberries or melons among others, but already in the smell you can tell that it is not typical of good cannabis. They probably use artificial terpenes to make it look like dried buds, but it happens like with other artificial products, you can tell it's not natural.
🔥 What is synthetic weed made from?
Liquid synthetic weed is produced in a laboratory, as well as many other new substances that emulate forbidden drugs, and are known as "Research Chemicals". Cannabinoids are synthesized and then dissolved in acetone or ethanol. This liquid is then used to produce a synthetic weed spray that they use to spray dried leaves from other plants.
Who makes synthetic weed?
A few years ago most of the laboratories producing synthetic drugs were in the UK and USA. Nowadays most of these compounds come from China and other parts of Asia, although Russia is also a producer.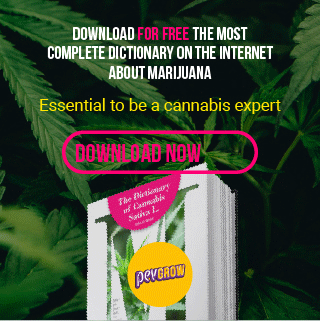 Free Download
Cannabis Dictionary
2023 Edition
Insert a correct email address
You must accept the privacy policy
SITE OF SHOPS ONLINE S.R.L with CIF: B98262777 and address for notifications in C/ VEREDA MAS DE TOUS Nº 22 LOCAL C, 46185 LA POBLA DE VALLBONA, VALENCIA, Phone: 961658271 Email: customer(at)pevgrow.com
At the name of Consulting we process the information you give us in order to provide the requested service, perform the billing of the same. The data provided will be kept as long as the business relationship is maintained or for the years necessary to comply with legal obligations. The data will not be transferred to third parties except in cases where there is a legal obligation. You have the right to obtain confirmation as to whether SITE OF SHOPS ONLINE S.R.L. is processing your personal data and therefore you have the right to access your personal data, rectify inaccurate data or request its removal when the data is no longer necessary
👾 Effects
Being THC-like molecules, it activates cannabinoid receptors, but the effects are not the same as those of regular cannabis. Synthetic weed is actually thought to act more powerfully on these receptors in the human body, but there have really been too few studies on this subject to draw any conclusive results. 
Some claim that synthetic cannabinoids are between 2 and 100 times more poweful than natural ones. This answers why there have been so many cases of severe intoxication, ending up in hospital emergency.
What are the symptoms of smoking synthetic weed?
Dizziness
Accelerated heart rate
Vertigo
Changes in reality perception
Confusion
Relaxation
Mental block
The point is that the effect is not pleasant, no creativity, motivation or happiness as cannabis can cause in its natural state. It's like sniffing glue and waiting for the effects of magic mushrooms, something pointless.
🧐 Side effects
Anxiety
Nervousness
Panic
Dependence
Vomiting
Psychosis
Convulsions
Paranoia
Cardiotoxicity
Delusions
Suicidal thoughts
Violent behaviour
Death
⚠️ How long does Synthetic Weed stay in your system?
It seems that synthetic cannabinoids adhere stronger to the CB1 and CB2 receptors, and this may cause them to remain in our bodies longer. Unfortunately it is difficult to predict the exact time because the composition of commercial synthetic weed packs can vary greatly from one brand to another.
Does Synthetic Weed show up in a drug test ?
The answer is yes, synthetic weed can be detected in urine, saliva and blood, just like regular cannabis. If you are in a profession where you get blood tests, you are sure to test positive, just like if you are an athlete it would appear in the anti-doping test.
📱 Is it legal?
It is not legal, but for many years it has been possible to sell it freely because the manufacturers were constantly changing the molecules they were banning. By slightly modifying the chemical composition they managed to avoid the laws and keep up with sales. This led to the creation of many different synthetic cannabinoids, with different strengths, but all of them with similar effects.
🚀 Names of Types of Synthetic Weed
The trade name given to this product is often attractive, and in some cases it can even be confused with the name of some cannabis varieties.
Spice
K2
Diablo
Joker
Black Mamba
Vortex
Pandora
Kronic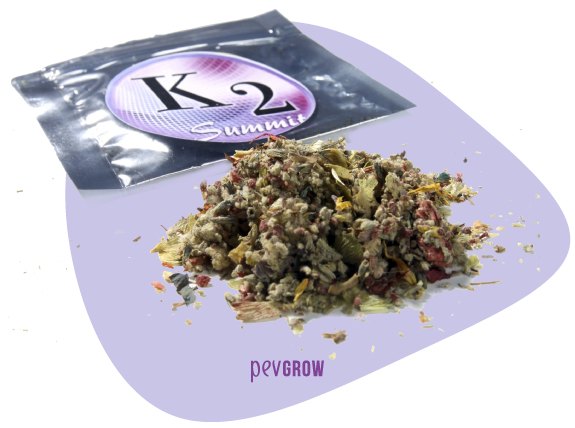 👌 Dangers
Synthetic cannabinoids were created for research and there are legal drugs that contain them. The problem with synthetic weed is that three or more different compounds are often mixed together in the same product, without knowing the reaction that may cause this union.
Another danger is that it does not undergo any type of health control, and may contain elements that are harmful to health. Laboratories where they are produced are clandestine, so they can't have inspections or anything.
"Products not suitable for human consumption", that's what it says on the packaging and it's true, although we all know what we think… The problem is that they haven't been tested before, neither with animals nor with humans, and the reactions can be multiple.
⛳ Can you overdose?
Many people wonder if you can really be killed by synthetic weed and the answer is definitely yes, and you wouldn't be the first person. Only in the USA there have been hundreds of cases of overdose from fake weed, many of them ending in death. As we said, it is a combination of cannabinoids synthesized in a clandestine laboratory and mixed with other substances, in some cases Mephedrone, Piperazines or Methamphetamine.
There have been cases of multiple poisonings in a particular geographical area in a short period of time, finding in many cases a common synthetic cannabinoid. As in Russia in 2014, there were more than 600 hospital emergencies for this reason during 2 weeks, 15 of which ended in death. In 2016 something similar happened in New York and other areas of the USA, it caused a lot of international impact because it was called "Zombie Burst".
⭐ Conclusion
Deaths caused by synthetic weed are numbered in hundreds, we are talking about a dangerous product, so be very careful with its use. At Pevgrow we recommend self growing cannabis in its natural state, first of all because it is much better than any artificial product, and secondly so as not to be dependent on others. If you liked this article consider sharing it, it's the best way to spread the word.
Top 10 Cannabis Documentaries: A Comprehensive View →