100 day satisfaction guarantee
Discreet delivery worldwide
Unlimited cash on delivery
Description
Play Text to Audio
PevGrow is proud to introduce the new variety of Seed Makers, the Auto Blue. This strain is a non photo-dependent version of the well-known Blueberry, a true myth of cannabis that gives this new weed its great taste and powerful Indica effect.
How is Auto Blue?
Auto Blue is an autoflowering, feminized and hybrid seed, with a clear predominance of Indica 70% versus Sativa 30%, which grows with the traditional form of Christmas spruce typical of the Indicas, whose branches will be loaded with resinous buds. In addition, it is marked by a bright green foliage that is really beautiful.
How much does Auto Blue produce?
The production of Auto Blue is high in relation to the short flowering period it has, because in just 55 days from germination, we can harvest a good number of buds both in outdoor and indoor crops, where in the latter case is estimated at 40 grams per plant.
What does Auto Blue taste like?
Its incredible taste of berries, will cause an incredible feeling of pleasure, which you never want to end, all combined with a pleasant aroma that gives it freshness and makes it a weed that will certainly be loved and idolized by many.
What effect does Auto Blue have?
Auto Blue, provides very relaxing and narcotic effects thanks to its Indica genetics, which you will notice intensely from the first puffs. It is perfect for you to smoke it at the end of the day, after a hard day of work and stress, forget about the problems and travel free to the island of pleasure, we already have until home, because we made so many trips that we decided to settle down.
How do I plant Auto Blue?
Suitable for both indoor and outdoor crops, highlighting its ease of cultivation by any grower, whether novice or expert, taking into account only that we must control the amount of fertilizer, as it is sensitive to over-fertilization. In addition, Auto Blue is a true Spartan, as it does not let itself be intimidated by any attack of fungi or other pests.
In indoor cultivation, we recommend the use of 9 litre pots to get the most out of it, accompanied by a LEC lighting system as it will help us to obtain maximum yields.
In outdoor cultivation, our experts recommend that you use a definitive 18-litre pot, applying the famous pot on pot technique, so that you do not have to transplant it later and can stop its growth.
Discover now in your trusted online Growshop, PevGrow, the new Auto Blue, a variety that will undoubtedly be part of that select group of strains that have conquered the heart of the cannabis world.
We remind our customers residing in France that cannabis seeds not listed in the European Community catalogue are products intended for genetic conservation and collecting, but not for cultivation. It is strictly forbidden to germinate them on French territory, except for those authorised by the European Union. We advise our customers not to violate the law in any way and we cannot be held responsible for their use.
Data sheet and characteristics
Type:
Autoflowering
Banks:
Seed Maker
Genetics:
Blue
Blueberry
Blueberry x Ruderalis
Phenotype:
Mainly Indica
Indoor production:
45 gr per plant
Outdoor production:
High
Indoor height:
0,7-1 m
Outdoor height:
0,7-1 m
Crop cycle since germination:
55 days
Effects:
Relaxing
Flavor and aroma:
Blueberry
Fruity
Symptoms:
Stress
Opinions and doubts about Auto Blue
Leave us your opinion or ask us any questions you have about this seed and participate in the raffle!
Among all those who comment or send us your questions, there will be a monthly raffle for a €50 voucher for your purchases at Pevgrow. What are you waiting for? Write us and participate!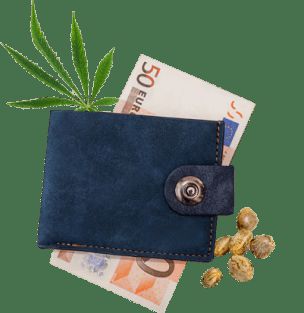 Customer reviews Auto Blue