Welcome to your trusted online Growshop! We continue to work to offer you the best of the best and, in this situation, the new Tropicanna Poison F1 Fast Version by Sweet Seeds couldn't miss it!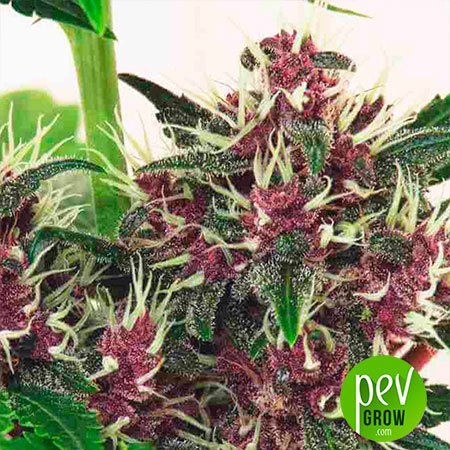 What is the morphology of Tropicanna Poison F1 Fast Version?
This is a indica variety at 60%, highly branched, bushy, fast growing and strong, thick-stemmed and with an average height, which is not a problem under the spotlights and does not attract attention outdoors.
What does Tropicanna Poison F1 Fast Version taste like?
Each puff is a unique sensation thanks to its terpene content, the most exquisite palates will be able to discern its impressive touches of sweet mango, which are combined with a slight earthy touch, with a skunk background that will delight every cannabis lover who prides himself.
What effect does Tropicanna Poison F1 Fast Version have?
A real blast! A mind-body mix, which leaves you knock out on the couch while your mind flies to wonderland.
How do you plant Tropicanna Poison F1 Fast Version?
Indoors, it is a plant that does not require professional knowledge, in fact it is perfect to get into the world, because with little gives enough. It's not picky about food and it can handle a few screw-ups like over-fertilization. Install an HPS 600w spotlight and make it believe it's in the middle of August, you'll see it grow up to be a champion.
In outdoor crops, being so fast I do not advise you to make transplants, it is best to place it in a large pot of 13.2 US gal (50 liters) from the seed, with a good quality substrate. If you live in a climate with very high temperatures, put a little bit of mapito at the bottom of the pot, you will manage to retain more humidity, helping the roots to avoid excessive water loss.
How much does the Tropicanna Poison F1 Fast Version produce?
Indoors, the harvest can vary between 15.8 and 21.2 oz per 3x3ft (450-600 grams per m2). Outdoors you can pick between 14.1 and 21.2 oz (400 and 650 grams) per plant.
Tropicanna Poison F1 Fast Version, the new artwork by Sweet Seeds. Now available at the best price in PevGrow!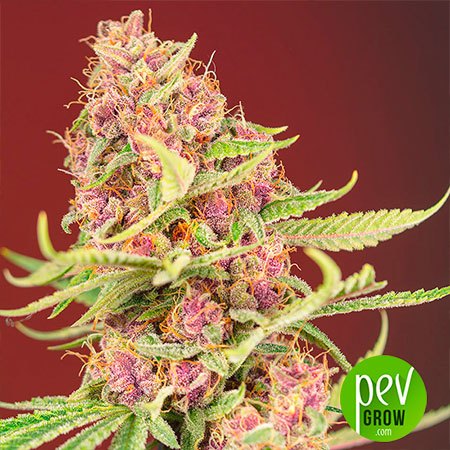 You may also be interested in: