The breeders by World of Seeds had been working on a secret project for a long time, from which one of the most exclusive weeds in their catalog was going to come out, and they did! I have the pleasure of presenting the Northern Light x Big Bud Auto, a real wonder!.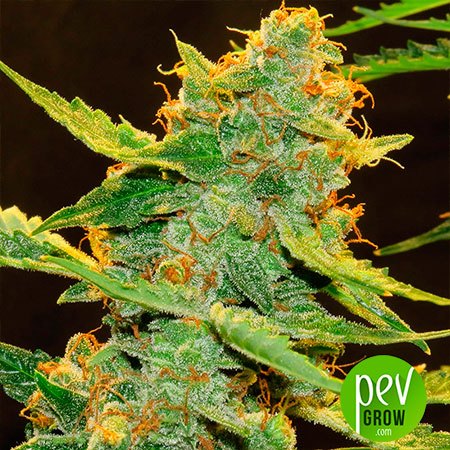 Which is the morphology of the Northern Light x Big Bud Auto? 
Northern Light x Big Bud Auto is almost in its entirety (90% indica) an Indica hybrid, so its growth is like a typical indica: very vigorous and robust, with the characteristic pyramidal or spruce shape. It concentrates a large part of the production in the central truncheon, which is surrounded by satellite branches that support the weight of its buds well. It will be ready in between 50 and 55 days from germination.
What flavor does Northern Light x Big Bud Auto have?
Its flavor is very citrus with some really spectacular sweet touches. To me, personally, it reminds me of the orange, although it does not tastes like it specifically. It's crazy! Try it and tell me what you think!.
What effect does Northern Light x Big Bud Auto produce? 
Its has a very Indica effect, and it is relaxing on a physical level. A variety highly recommended for its impressive medicinal benefits, as it is very effective to say goodbye to insomnia and anxiety states. It is perfect to rest after a hard work dat, prepare the bath and give yourself a bubble bath and when you get out plug in some good puffs of Northern Light x Big Bud Auto. It's time to sleep !.
How can I grow Northern Light x Big Bud Auto?
In indoor crops, you can get its maximum production if you place it in 7-liter pots, under the intensity of an LED bulb with 450 w, with which you will save a good peak in the electricity bill. Its aroma is strong and no doubt draws attention, so I recommend installing ozonizers in the main rooms of the house, especially those that face the common areas of the building. 
In outdoor crops, it supports the attack of pests and is resistant to humidity, but it feels like home if you give to it a good dose of sunlight. Despite its great resistance, if you live in humid areas or where the summer is colder, it will not hurt to add some preventative stuff like Canna Cure by Canna, which will protect it from a wide spectrum of insects.
How much does Northern Light x Big Bud Auto produce?
Indoors is where it fully develops and you can collect up to 600 grams per m2, while in outdoor crops you can cut about 60 grams per plant, if you meet the right conditions.
If you are looking for a marijuana plant with very relaxing effects, to help you fall asleep, Northern Light x Big Bud Auto is without a doubt the perfect variety. Winner of the Canarias Cannabis Cup 2013. Buy now at PEV Grow!.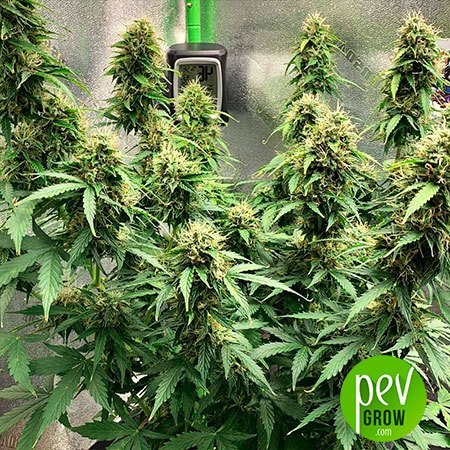 You may also be interested in: