You can rehearse your bows now because the weed I'm about to present you is a world star and more than a firm candidate to occupy the global cannabis throne. Welcome Auto Dark Devil from Sweet Seeds! 
Belonging to the Red Family, it stands out for its impressive beauty and the quality of its buds. To give birth to this magnificent variety, a Big Devil XL has been genetically linked to a native Afghani.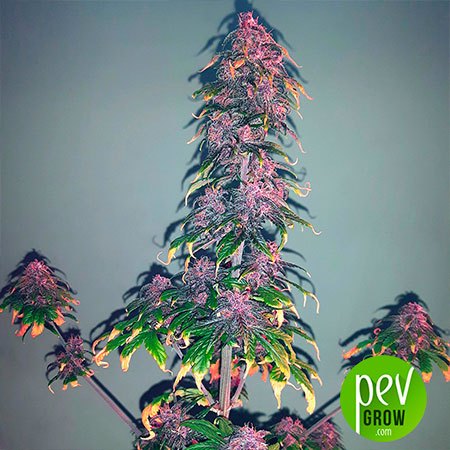 What's Auto Dark Devil marijuana plant like? 
Auto Dark Devil is a 100% autoflowering variety, slightly sativa-dominant hybrid, medium sized but strong and rough, with a structure that looks a lot like a Christmas tree, with a very branched base, which bear well the weight of a really surprising harvest. His flowers acquire a reddish color, really spectacular, a cannabic beauty worthy of museum.
What does Auto Dark Devil taste like? 
The taste of this weed is what every sybarite dreams, very sweet and fruity, invites you to smoke it again and again without rest. 
What is the effect of Auto Dark Devil? 
Despite being a dominant indica, its effect is quite creative and stimulating. I usually smoke it when I meet friends for a drink, it creates a very good atmosphere and with a beer at hand to alleviate the dry mouth that leaves.
What is the indoor and outdoor production of Auto Dark Devil? 
Of course where you can make the most of it is under the spotlights, where you can collect between 400-600 grams per m2, while under the sun, depending on the factors and hands that treat it goes from 50 to 200 grams per plant.
How is Auto Dark Devil cultivated? 
In indoor crops, I place it at 20 hours of uninterrupted light, with a sodium lamp with 600w of power, for about 11 weeks, getting plants of about 130 cm, which, to be an automatic version, is awesome. In a cabinet the size of a Mammoth Pro, you can put 9 plants with enough comfort to develop without bothering each other, using pots of 11 liters and Complete Mix as a prepared substrate. 
In outdoor crops, do not apply transplants, you can stop the growth and load the roots somewhere in the process, so the growth will be affected sure, so put it directly in a final pot of 18 liters. It needs a lot of sun, although it can withstand cold, plagues and fungus attacks. It can be cultivated all year round as long as temperatures do not fall below 15 degrees, to avoid dwarfism. In flowering, for a greater fattening of the buds and enjoy an even more intense flavour and aroma, apply Cannazym de Canna.
Buy now at PevGrow, Auto Dark Devil from Sweet Seeds. Quality at the best price!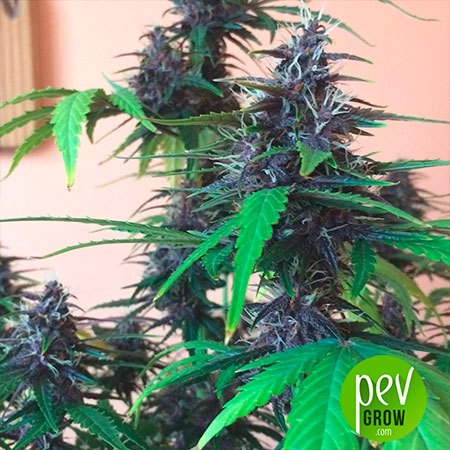 You may also be interested in: