100 day satisfaction guarantee
Discreet delivery worldwide
Unlimited cash on delivery
Description
Play Text to Audio
Neville's Haze from Mr Nice Seeds are a regular marijuana seeds that pay homage to the father of the current seed banks marijuana, Neville Schoenmakers.
This amazing Sativa strain was obtained by crossing a pure Haze male, with a female NL5XHaze, his Haze clearly psychoactive effect, means that it is not suitable for users seeking a relaxing and calming effect.
Neville's Haze is a plant from which it takes patience, it can take up to 16 weeks to bloom. For most people over 45, this strain of marijuana remind them the tastes and smells of old.
It is no coincidence that all marijuana seed banks to be much Neville, genetics is present in most existing sativa varieties today. You're going to lose?
We remind our customers residing in France that cannabis seeds not listed in the European Community catalogue are products intended for genetic conservation and collecting, but not for cultivation. It is strictly forbidden to germinate them on French territory, except for those authorised by the European Union. We advise our customers not to violate the law in any way and we cannot be held responsible for their use.
Data sheet and characteristics
Type:
Regular
Banks:
Mr Nice
Genetics:
Haze
Nl5 x HazeA x HazeC
Phenotype:
25% indica/75% sativa
Harvest outdoor H.N:
Late October
Harvest outdoor H.S:
Late April
Indoor production:
14.1 oz per 3x3ft
Outdoor production:
Very high
Indoor flowering period:
112 days
Opinions and doubts about Neville's Haze Mr Nice
Leave us your opinion or ask us any questions you have about this seed and participate in the raffle!
Among all those who comment or send us your questions, there will be a monthly raffle for a €50 voucher for your purchases at Pevgrow. What are you waiting for? Write us and participate!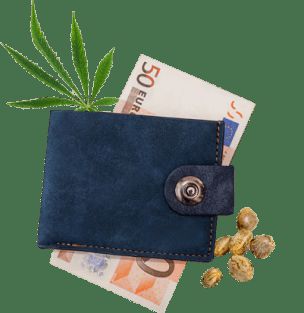 Customer reviews Neville's Haze Mr Nice