100 day satisfaction guarantee
Discreet delivery worldwide
Unlimited cash on delivery
Description
Play Text to Audio
Discover in our online store, the new Pink Kush seed from Barney's Farm seed bank. Its genetics is a direct evolution of OG Kush, a true evolved myth.

What does Pink Kush look like?
Pink Kush is a 100% Indica feminized seed, which as such will grow vigorously with an extensive branching full of resinous buds, which in this case are also accompanied by a plant that stands out for its spectacular beauty, characterized by its pinkish and purple tones. When the time comes for the harvest you will feel a really great sorrow because its beauty will captivate you in such a way that you will want to paralyze time at that very moment.

What is the production of Pink Kush?
Don't worry and come back to reality, it is not only characterized by its hypnotic beauty but also has very high production levels. In indoor crops we can harvest from 600 to 700 grams per m2 just as in outdoor crops according to data provided by Barney's Farm.

What is the taste of Pink Kush?
For all cannabis lovers and beginners, we can't resist this brutal taste. Its strong vanilla smell and taste has made us Pink Kush's number one fan and there's no turning back now.

Which is the effect of Pink Kush?
Its effect as a good Indica is absolutely relaxing, with a certain psychoactive touch but it is mainly intended for medicinal use. They say that Pink Kush is the perfect antidote to insomnia and stress - do you still need more goodness to understand that you are facing one of the great ones?

How is Pink Kush grown?
Its cultivation is optimal and viable in both indoor and outdoor crops, its height is not too high and will not be a headache when it comes to pruning control and so on... Remember that you can visit our blog, where you can find all the advice you need to get the most out of your crops and much more, Visit it!

Now you can shop at Pevgrow, your trusted Growshop, the new Pink Kush. A visual spectacle, which is not limited to being the pretty girl of the class, but in the intimacy is a real bomb about to explode in crops full of buds.
We remind our customers residing in France that cannabis seeds not listed in the European Community catalogue are products intended for genetic conservation and collecting, but not for cultivation. It is strictly forbidden to germinate them on French territory, except for those authorised by the European Union. We advise our customers not to violate the law in any way and we cannot be held responsible for their use.
Data sheet and characteristics
Type:
Feminized
Banks:
Barneys Farm
Genetics:
Kush
OG Kush
Og
Phenotype:
100% Indica
Harvest outdoor H.N:
Early October
Harvest outdoor H.S:
Early April
Indoor production:
600-700 gr/m2
Outdoor production:
600-700 gr/plant
Outdoor height:
100-120 cm
Indoor flowering period:
55-65 days
Features:
Indica seeds
Effects:
Medicinal
Relaxing
Sleep all night
Flavor and aroma:
Vanilla
Symptoms:
Insomnia
Opinions and doubts about Pink Kush
Leave us your opinion or ask us any questions you have about this seed and participate in the raffle!
Among all those who comment or send us your questions, there will be a monthly raffle for a €50 voucher for your purchases at Pevgrow. What are you waiting for? Write us and participate!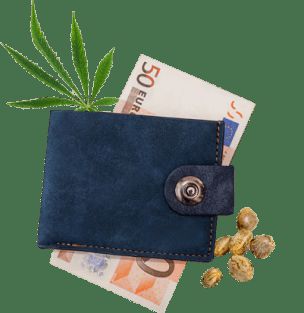 Customer reviews Pink Kush