The Earlina 8FC hemp seeds are very interesting for growers who want to get a fast and abundant harvest. This is one of the legal varieties of the European catalog more than early, strong, and versatile. If you want to know more information about this plant, I invite you to read the following paragraphs.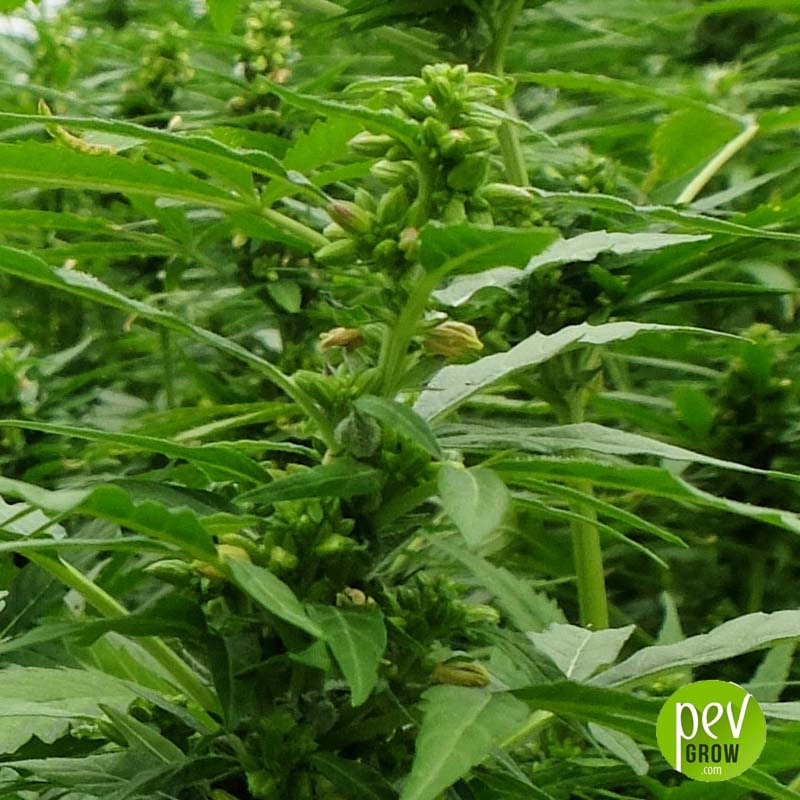 How is Earlina 8FC?
These seeds were created in Romania by SCDA Secuineri, with the intention of obtaining a variety suitable for the production of seeds in cold climates of northern Europe, where the arrival of cold prevents most varieties of hemp do not ripen properly.
It is a monoecious variety, which means that the plants contain both sexes, like most strains of non-psychoactive cannabis. Normally they tend to end up with a lower height than other varieties of hemp , since they do not It was created to obtain fibers, and because its vegetative cycle is shorter. Its THC content does not usually exceed 0.2% while CBD levels normally remain between 2% and 3%.
How are these certified seeds grown?
The ideal is to sow the seeds in early or mid-May, so they can reach a larger size and yield more. It is not necessary that the soil is very rich in nutrients, like the fertilizations, better light. It does not like heat or high humidity very much, performs better in cool and rather dry environments, such as those in central and northern Europe.
The harvest reaches at the end of August normally, but this may vary depending on multiple factors, although in no case will it last until the arrival of autumn, it is one of its hallmarks.
What is obtained from the Earlina 8FC seed culture?
It is mainly cultivated for the production of hemp seeds which are later used for the manufacture of food or cosmetics among other things. It is also cultivated to obtain biomass rich in cannabidiol, but not buds, this is so because being a monoecious variety it does not serve to produce seedless flowers.
The seeds of this variety, like those of other varieties of hemp, can be considered a superfood, which is why its fame has increased so much in recent years. The protein content of these seeds in particular is 25.9% and they stand out for their great distribution of fatty acids, with 57.7% of Omega 6, and 16.8% of Omega 3.
Buy Now Earlina 8FC certified hemp seeds at the best price online
Who said that medical cannabis cannot be planted in cold climates? Now it is possible thanks to the Earlina 8FC seeds, and at Pevgrow you can get them with the best quality / price ratio and the fastest and safest shipping on the Internet. Check it!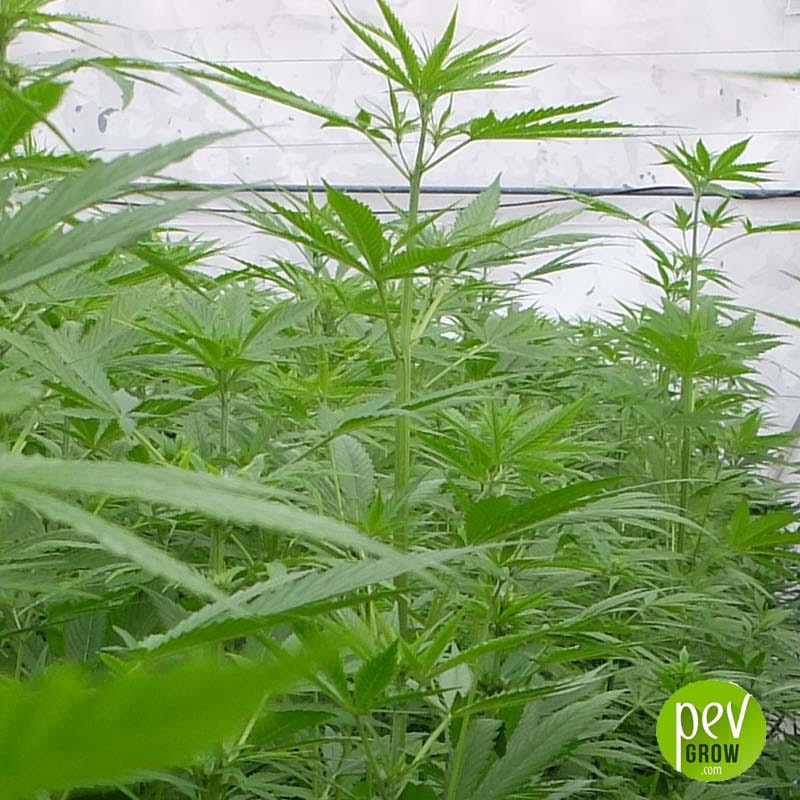 Datasheet
Height: 1.5 to 2 meters
Complete cycle: 125 days
Gender: Monoica
THC: <0.2%
CBD: From 2% to 3%
Fiber production potential: 23% to 26%
Seed production potential:> 1200 kilos per hectare
Biomass production potential: <8 tons per hectare
Oil content per seed: 28% to 32%
Climates: Continental, Atlantic
Precocity: High
Fiber richness: Medium / Low

CERTIFICATE ONLY AVAILABLE FOR WHOLE BAGS AND FOR THE EU