Chocolope XXL Auto is the result of combining OG Chocolate Thai and Cannalope Haze to result in a sativa dominant strain and delicious flavor. You can get it now at the best price at Pevgrow!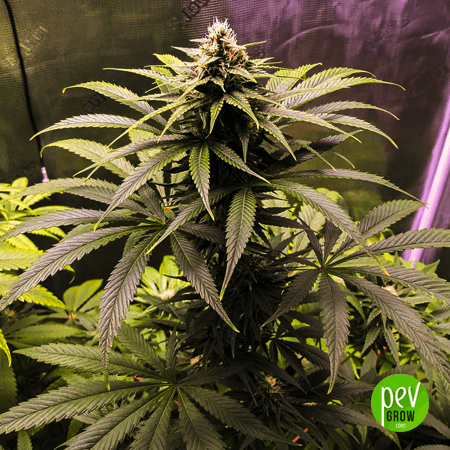 What is the structure of Chocolope XXL Auto?
This variety grows leafy, you will see elongated and thin medium green leaves grow, the buds are large, they give off a rich and intense aroma that totally envelops your senses.
The stems grow strong, develops vigorously, the structure of this plant is strong enough to support the weight of its buds, although you may need stakes.
What is the taste of Chocolope XXL Auto?
If you have a sweet tooth, you will love the charming chocolate flavor by Chocolope, you will also be surprised by its aroma which breaks the stigma of citrus notes, its smell is an explosion of cocoa.
What effect does Chocolope XXL Auto have?
This marijuana is energizing, laughter and joy will come to you with each puff, you will feel very good to consume it before or during a social gathering.
It will keep you active, stimulating your creativity; It will not be one of those varieties that will throw you on the couch but quite the opposite, so you can use it during the day without hindering your routine at all.
Highly recommended for those who suffer from depression or are in intense states of stress or anxiety.
How to grow Chocolope xxl Auto?
It could be said that the ease of cultivation of this strain is intermediate, it is not too delicate but you cannot stop giving it some pampering so that it grows healthy.
In interior terraces or closets you must be careful to leave room for them to grow, remember that its tendency is to be abundant in branches so keep an eye on its structure.
Remember to enhance your substrate very well with some organic fertilizer , which gives it greater strength and development capacity, the lighting can be given with an efficient led lighting system.
In outdoor crops will grow more freely, you will see how it produces resinous buds that will impregnate the crop with a delicious aroma.
How many grams do you get with Chocolope XXL?
Even if you are a newcomer, you will have promising results, indoors you will receive an average of 19.4 oz per 3x3ft (550 grams per m2) and under the star king you could collect between 21,2 oz to 24,6 oz/plant (600 to 700 grams) for each copy.
Buy Chocolope XXL feminized automatic seeds
Pevgrow has for you the best seeds like Chocolope XXL a feminized automatic with incredible flavor.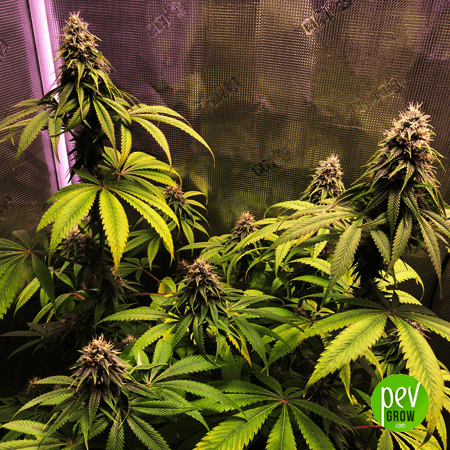 You may also be interested in: