100 day satisfaction guarantee
Discreet delivery worldwide
Unlimited cash on delivery
Description
Play Text to Audio
Milky Way F1 are autoflowering marijuana seeds presented by the bank Royal Queen Seeds as a response to the demand for automatic flowering varieties with intense flavor and powerful effect. The effect of this weed is special and spatial, so high that it will take you out of the milky way and put you in orbit for several hours.
What is the genetics of Milky Way F1?
These seeds hide in their genetics a combination between Blue Mammoth x Blue Dream x Sin Tra Bajo Auto, and this amalgamation of polyhybrids has resulted in a new, mainly indica variety where most of the offspring show great stability and uniformity for many varieties of his qualities.
How are these autoflowering seeds grown indoors and outdoors?
If you have never grown autoflowering plants, it may be more interesting to plant the seeds in the final pot, as this avoids having to do transplants, something that can be good if done well but very negative if done badly. In indoor cultivation, it is best to put 16 plants/m2 in 7-liter pots, but to make them bigger and give heavier buds, the ideal is to put a photoperiod of 18 hours of light and 6 hours of darkness every day, from the beginning of cultivation to the end. No pruning is necessary, Milky Way F1 grows best when grown normally.
In outdoor cultivation you can make several harvests each year, as long as the weather is correct of course. In windy places it is highly recommended to put stakes and tie the branches to prevent them from breaking, and it is worth applying phytosanitary preventively so that insects and fungi do not appear in our garden. Another point to take into account is the size of the pot, to achieve the best results it is important that it be 20 liters or more, and fill it with good brand substrate such as Canna, Plagron, Top Crop or Biobizz among others.
When is the Milky Way F1 harvested?
It is one of the fastest varieties in the entire galaxy, and in normal crops they only need between 70 and 75 days to be harvested fully mature, counting from the germination of the seeds to the harvest of the buds. In indoor cultivation it can be faster than outdoors, since outdoors the plants are more exposed to stress.
How much do these seeds from Royal Queen Seeds produce?
This genetics can be considered Auto XXL, because indoors they can give between 500 and 600 grams/m2, and outdoors each Milky Way F1 can give a flower production that can range between 60 and 240 grams, depending on many factors.
How is the aroma and taste of Milky Way F1?
According to Royal Queen Seeds, this genetics has the most powerful aroma and flavor of the entire new F1 family, showing a great presence of limonene, myrcene and pinene among others. The aroma is an earthy and citrusy mix reminiscent of Blue Dream, but the flavor reveals tones reminiscent of Skunk, with a metallic touch at the end that sticks to the palate.
What kind of effect does this herb have?
The initial high is very uplifting, physically stimulating, euphoric, but not very cerebral, more like sativas in this sense. At the body level it is felt more and more as time goes by, maintaining the stimulation so as not to leave you stranded.
Buy Milky Way F1 autoflowering seeds from Royal Queen Seeds at the best price online
The autoflowering F1 seeds from Royal Queen Seeds are here to stay, this bank has opted for a format of marijuana seeds that facilitate the cultivation of productive, tasty, and above all very powerful plants. Order your seeds at Pevgrow and take advantage of our service and the best quality/price ratio on the market.
We remind our customers residing in France that cannabis seeds not listed in the European Community catalogue are products intended for genetic conservation and collecting, but not for cultivation. It is strictly forbidden to germinate them on French territory, except for those authorised by the European Union. We advise our customers not to violate the law in any way and we cannot be held responsible for their use.
Video: Milky Way F1 Auto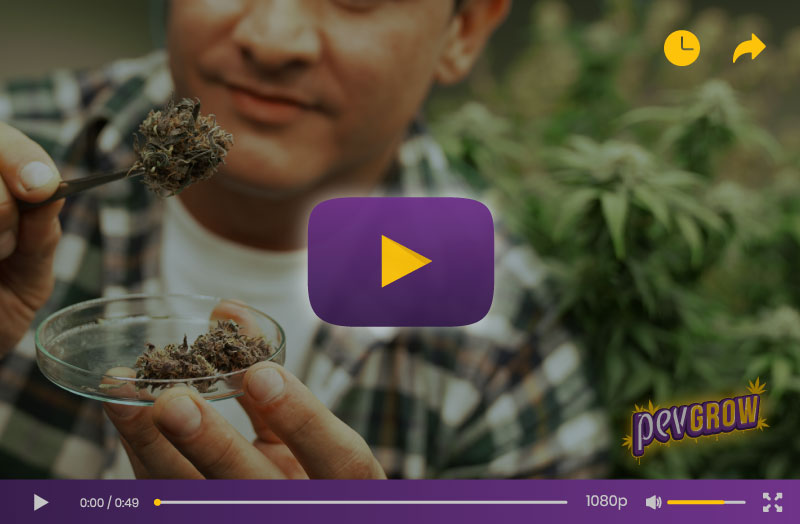 Data sheet and characteristics
Type:
Autoflowering
Banks:
Royal Queen Seeds
Genetics:
Skunk
Phenotype:
Mainly indica
Indoor production:
19.40 oz-21.2 oz per 3x3ft
Outdoor production:
2,2 oz-8 oz/plant
Crop cycle since germination:
70-75 Days
Features:
High Yielding
Indica seeds
Weather:
Sunny / Mediterranean
Temperate / continental
Effects:
Euphoria
Powerful
Psychoactive
Stimulating
Flavor and aroma:
Citrus
Lemon
Symptoms:
Apathy
Nerves
Stress
Opinions and doubts about Milky Way F1 Auto
Leave us your opinion or ask us any questions you have about this seed and participate in the raffle!
Among all those who comment or send us your questions, there will be a monthly raffle for a €50 voucher for your purchases at Pevgrow. What are you waiting for? Write us and participate!