100 day satisfaction guarantee
Discreet delivery worldwide
Unlimited cash on delivery
Description
Play Text to Audio
Gorilla Glue Faster is the new seed of Bigger Stronger Faster (BSF), being its most recent genetic development, stands out especially for its fast flowering, taste and productivity.
Its genetics are based on the Gorilla Glue #4 seed, which is the jewel of BSF and has even been named "The California Beast". Gorilla Glue #4 has its origin from a cross between the varieties Sour Dubb, Chem Sister and Chocolate Diesel; later crossed by BSF maintaining original characteristics but being resistant to pests and diseases and high production; qualities that have been maintained in the new version Gorilla Glue Faster.
Structurally it is a variety of great vigor, with the shape of a slender bush. It is strong and considerably branched, it is also quite malleable especially if it is grown indoors under restrictive conditions for growth. The buds have a large amount of resin and an intense earthy chocolate smell, standing out if smoked with a vaporizer.
How can we grow Gorilla Glue Faster?
Its production is quite fast, as this is its most outstanding quality and that is why it is becoming the favourite.
This strain takes only 42 to 45 days to flower so that its flowers are at the right point for picking. Likewise, its production is quite high, reaching up to 24.7 oz. (700 grams) per plant in outdoor production, and 21.2 oz. (600 grams) per 3x3ft (square meter) in indoor production.
High demand for nutrients so that at the start of the flowering stage it is extremely important that is well nourished, in order to avoid nutrient deficiencies that will negatively influence the final quality of the flowers and consequently, that the full potential of this great variety cannot be realized.
How can we grow Gorilla Glue Faster indoors?
Its behavior in terms of indoor cultivation is very similar to that of the Gorilla Glue #4, can easily reach a meter high (3.28 ft.), does not require very detailed care for the benefit of its resistant genetics. The recommended crop density is 12 specimens per 3x3ft (square meter); harvest can be planned from 42 days of flowering.
How can I grow Gorilla Glue Faster outdoors?
As far as outdoor cultivation is concerned, it is suitable if you want to plant in areas with frequent rainfall; its most important recommendation in this growing environment is based on remembering that its flowering period is quite short so it should not only be kept nourished, but also consider the use of fertilizers that are rapidly absorbed and assimilated.
Due to its firmness in the branches, it does not usually require additional supports but judging by its high production, the implementation of tutors or meshes is recommended. Following the indications and attending to the requirements of the plant it is possible to obtain its maximum benefit from the middle of the month of September.
What can we expect from Gorilla Glue Faster?
In addition to its high levels of production and resistance has other qualities that are associated with its effect and taste, no less important than its technical and cultivation qualities.
This is a strain 70% sativa, with a THC ranging from 22% to 28%, which is considered very high. It has a strong taste between chocolate and wet soil, and its effect goes from euphoric to narcotic, taking the consumer to a level of great happiness and then start to go down until you reach a great relaxation.
Where can we get Gorilla Glue Faster seeds?
If you want a resistant seed, fast, great production, great effect and an incredible genetics, that is the Gorilla Glue Faster, recommended for people with insomnia, stress and even with anemia; the best place to get it is with Pevgrow, here you will find quality at the best price.
We remind our customers residing in France that cannabis seeds not listed in the European Community catalogue are products intended for genetic conservation and collecting, but not for cultivation. It is strictly forbidden to germinate them on French territory, except for those authorised by the European Union. We advise our customers not to violate the law in any way and we cannot be held responsible for their use.
Data sheet and characteristics
Type:
Feminized
Banks:
BSF Seeds
Genetics:
Diesel
Gorilla Glue #4
Phenotype:
70% Indica / 30% Sativa
Harvest outdoor H.N:
Mid September
Harvest outdoor H.S:
Mid March
Indoor production:
21.2 oz/3x3ft
Outdoor production:
24.7 oz/plant
Indoor height:
3.28 ft.
Indoor flowering period:
42 days
Effects:
Happiness
Sleep all night
THC:
24%
Flavor and aroma:
Diesel
Earthy (earth)
Symptoms:
Insomnia
Stress
Opinions and doubts about Gorilla Glue Faster
Leave us your opinion or ask us any questions you have about this seed and participate in the raffle!
Among all those who comment or send us your questions, there will be a monthly raffle for a €50 voucher for your purchases at Pevgrow. What are you waiting for? Write us and participate!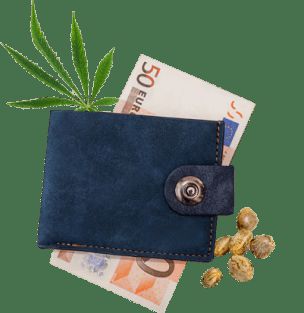 Customer reviews Gorilla Glue Faster