If you are looking for bulk seeds different from all others, you should definitely try Spanish Seeds catalogue and more specifically the new Ghost Train Auto. The flagship acquisition of this 2020! To conceive it, the Spanish breeders have made a thorough selection process, which finally have intervened the OG Ghost Train Haze with a Mongolian Ruderalis.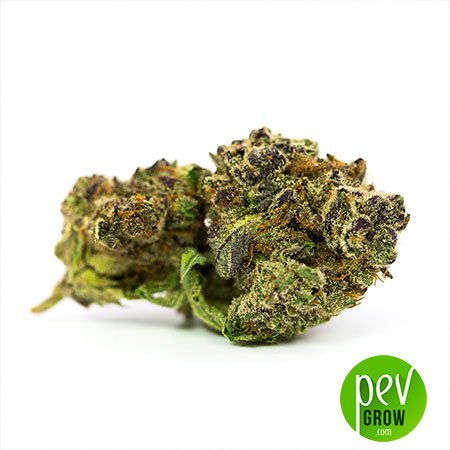 What is Ghost Train Auto plant like?
An autoflowering sativa hybrid dominant at 65%, although its size is not exactly large, it presents a very strong structure and resistant to pest attacks and moisture, as well as the typical stresses of the crop, such as over-fertilization or excessive irrigation. Its maturity is reached between 75-80 days from germination.
What is the taste of Ghost Train Auto?
Its flavor perfectly mixes some citric touches, with others very sweet and a really intense aroma of pine and wet earth, your taste buds will be amazed!
What is the effect of Ghost Train Auto?
Its effect is worthy of its sativa genes: fun, happy and energizing. It invites you to do things and have a good time with friends, enjoying many laughs while you talk about your things.
How do you grow Ghost Train Auto?
Under artificial light, the key is focus, both in intensity and in its programming. The minimum intensity that I recommend is 600w of power using a sodium lamp, programming it to 20 hours during the entire cycle. With 9 plants per 3x3ft (m2) in 2.9 US gal (11 litre) pots, the results are fantastic.
Under natural light. It loves very sunny and dry climates, even if colder temperatures and rain do not mean much to it, as stoically withstands fungal attacks and biological pests. To make it develop to its maximum, put it in a pot of about 5.3-7.9 US gal (20-30 liters), with a substrate based on coconut fiber, to which you can add red worm humus, which stimulates growth and enhances its quality as it is a 100% organic fertilizer.
How much does Ghost Train Auto produce?
In growing cabinets, productivity varies between 12.3 and 14.1 oz per 3x3ft (350-400 grams per m2). Under the sun, you can cut about 3.17 oz (90 grams) per plant easily.
Now available at PevGrow, Ghost Train Auto from Spanish Seeds. Buy your bulk seed pack now!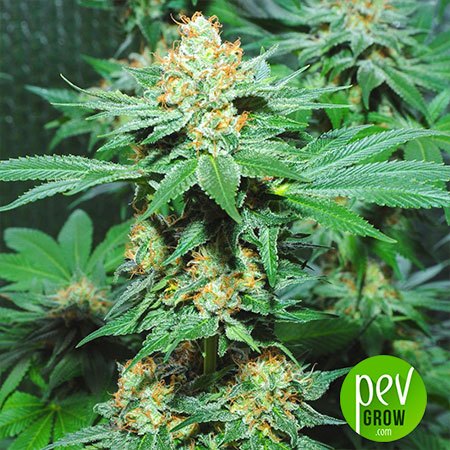 You may also be interested in: