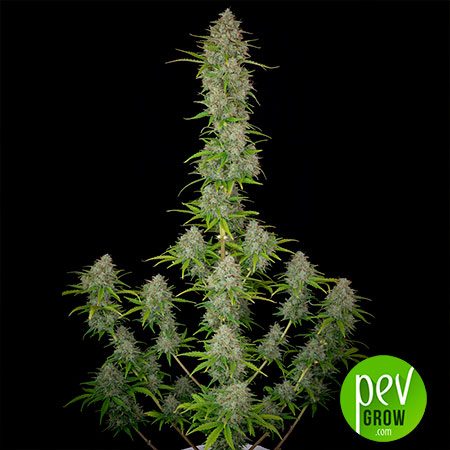 Dear Grower, I have the tremendous pleasure to present one of the autoflowering cannabis strains that in this 2020 will set a before and after: Orange Sherbet Auto by Fast Buds!
How is Orange Sherbet Auto plant?
This mostly sativa autoflowering strain is quite tall, being able to stretch up to 4.92 ft. (150 cm.) high. Its thin leaves and wide knot spacing, favors a high resistance to pest attacks, as well as a fairly equal growth. Its flowers are abundant and tremendously resinous, producing top quality hashish.
How does Orange Sherbet Auto taste?
Its taste is fresh and addictive, a perfect mix between a touch of orange and tangerine, bittersweet and it is precisely this contrast that makes it so exclusive.
What are the effects of Orange Sherbet Auto?
It will keep you on top for a long time, a perfect weed to share good moments and laughs with friends, or read a book while walking on the beach, creative and very stimulating.
How do you plant Orange Sherbet Auto?
Under artificial light, always keep the temperature of the cabinet between 68 and 79 ºF (20-26º C), to do so you will have to install an air conditioning system. The best option is to install an LEC with 315w, both for consumption and performance. With 2.9 US gal (11 litre) pots you will be able to fit about 9 plants per 3x3ft (m2). Its structure is perfect to apply LST and improve the yields even more.
Outdoors, it is a plant that doesn't complain about anything, nor insect pests or fungi can beat it, so it is perfect for growing in any climate, although the more direct sun has better yields you get. In flowering, to enhance resin production and fattening of buds use Advanced Nutrients' Big Bud and you will be amazed.
Indoor harvest can weigh between 17.6 and 22.9 oz per 3x3ft (500-650 grams per m2) and outdoors is also very good.
If you are a lover of good hashish and high quality smokes, this weed will meet your expectations.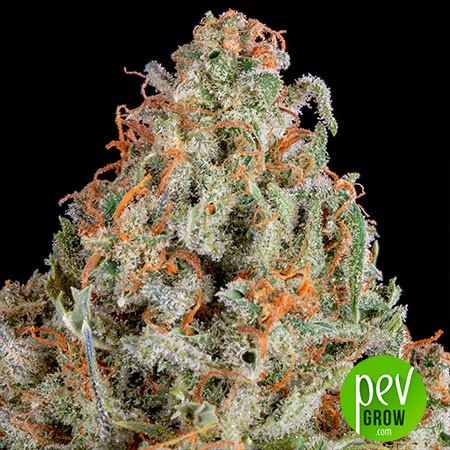 You may also be interested in: