One of the last sensations of Fast Buds, Gelato Auto has just landed in our cannabis helipad! We were looking forward to having it here! This weed is the fruit of the marriage between a clone of Original Gelato and a Girl Scout Cookies Auto, which give birth to a robust marijuana plant, fast growing and good production levels, but above all stands out for its power.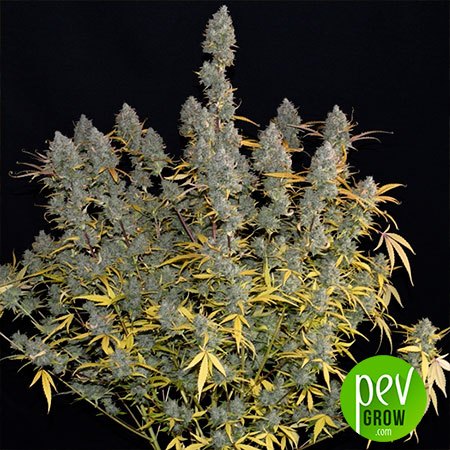 How's Auto Gelato marijuana plant?
This autoflowering slightly sativa dominant variety, with ramified structure and pyramidal form, very manageable especially under the spotlights, where adapts perfectly to the most complicated spaces. Its branches are full of resin buds and very hard, with a purple tone that makes them very attractive.
What does Gelato Auto variety taste like?
The flavour of this weed combines masterfully some citrus touches, very sweet and an earthy finish that brings you down to earth, a sensory experience that will certainly not leave indifferent to any marijuana lover who prides himself/herself.
What effect does Auto Gelato have?
Its high brings the best of each world, a mental experience at the beginning happy and fun, highly recommended to leave behind depressive states and have a good laugh with friends.
How do you plant Auto Gelato?
Indoors, make it look like full August during the whole cycle, placing it under an HPS spotlight with 600w of power and a cooltube reflector, with which you control the temperature of the spotlight, preventing the flowers can get to burn. Put it at 20 hours of light from the beginning, this way you will obtain that it grows to the maximum offering its better version. The aroma is quite strong and intense, a delight for you but surely your neighbors will have some complaints and you could receive unexpected visits, so install a carbon filter in the extraction system.
In outdoor crops, plant it from the beginning in a large 6,6 US gal pot (25-litre pot), with a substrate of at least 20% coconut fibre and supplemented with red worm humus, which will provide essential nutrients for rough growth. Loves sunny climates, the more the better, although he endures the cold thanks to his Ruderalis genetics, but giving up part of the harvest. In flowering, I add to the irrigation water Brutal Buds, which provides phosphorus and potassium, essential for a greater fattening of the buds.
What is the production of Auto Gelato?
Production is one of the strong points of Auto Gelato, you can collect between 8,8-10,6 oz per plant (250-300 grams per plant). In addition, your resin production is high, so you can use the remains of the manicure to make good quality extractions.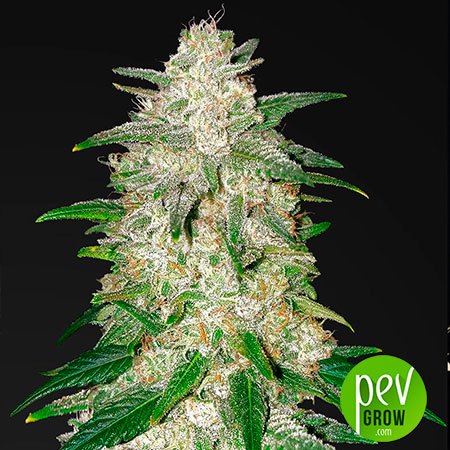 Now available at the best price in your trusted growshop this incredible Fast Buds genetics. Pure delight for the senses!
You may also be interested in: