Already available in Pevgrow Lavender Auto, an autoflowering variety that imposes its freshness providing a new flavor and aroma, ready to conquer consumers looking for new experiences, this predominant indica is born from the union between Lavender and Lowryder #two.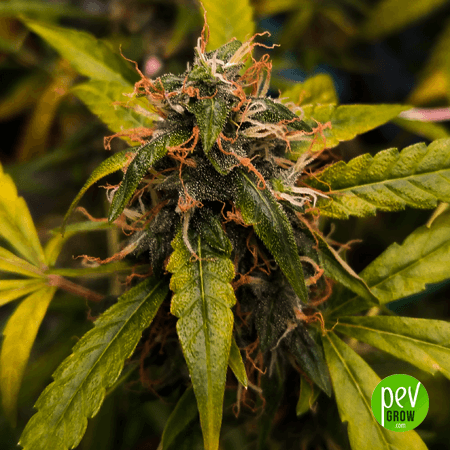 How is Lavender Auto developed?
This marijuana grows vigorously, with a robust structure capable of supporting the resinous buds that it will show during flowering, the buds are scattered and not so compact, but at the same time it shows a large central joint.
During the final days of flowering it will show a hue between purple and orange and is almost completely bathed in resin, it is a short-growing strain, reaching a height between 50 cm and 120 cm.
What is the aroma and taste of Lavender Auto?
Its aroma is like a fresh floral bouquet, as its name reveals, you will be able to perceive a scent of lavender and jasmine; Regarding its flavor, it is quite sweet and pleasant, you will feel it even after you have finished your puff.
Lavender Auto, has a very characteristic narcotic effect of the indica strains, it can put you to sleep soundly if you consume it in excess.
It is perfect to combat stress, insomnia and anxiety, it acts as a kind of painkiller, it will come in handy if you suffer from any of these disorders.
How is Lavender Auto grown?
If you want to keep the pure flavor of this cannabis , use natural fertilizers, its cultivation is relatively simple and does not give much trouble.
Indoor, you can use 9 pots of 2,90 US gal ( 11 liters) , Lavender is ideal for closet crops, indoors you can apply led lighting with a photoperiod of 20/4 throughout the cycle, in about 9 or 10 weeks will be ready to collect.
Outdoor, outdoors the side branches are the protagonists and are loaded with buds, the sun loves it and will make it grow vigorously, its short growth period will allow you to grow up to 3 crops a year.
A tip when cultivating is to use worm humus to reinforce the substrate and have better results.
What is the production of Lavender Auto?
Lavender will allow you to collect 14.1 oz per 3x3ft (400 grams per m2 )in indoor crops and 4,2 oz / plant (120 grams) per specimen in outdoor crops, this variety will allow you to obtain high quality dry extractions using techniques such as BHO.
Buy Lavender Auto Auto Flowering Seeds now at Pevgrow.
Pevgrow has Lavender auto at your disposal, a strain with a short flowering period and loaded with fresh flavor.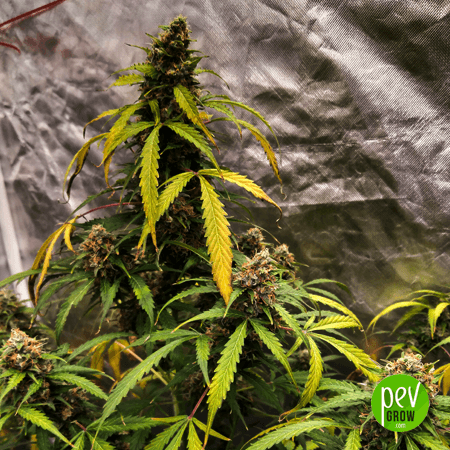 You may also be interested in: