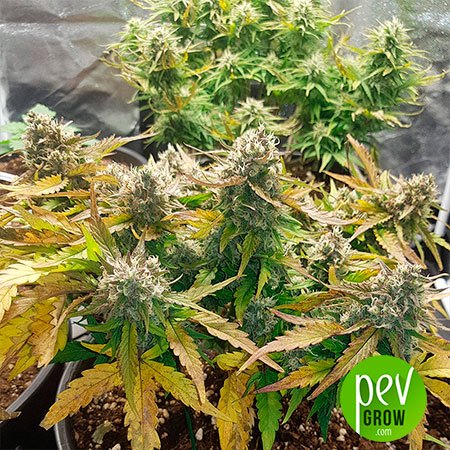 Just landed in our Cannabis heliport, one of the new creations of Fast Buds, a seed bank that enchants you by its good work and the quality of its products, including the new Zkittlez Auto! Its origin is the result of the combination between an Auto Grapefruit and a Zkittlez Z3 retrocross, which results in a balanced weed, with which you can enjoy magnificent unforgettable moments.
Which is the structure of Zkittlez Auto?
Zkittlez Auto is a predominantly Indica hybrid, which grows with a pyramidal structure, with a strong growth of up to 100 cm, a small shrub but is really productive, with a short internodal distance and branches of strong structure, which do not need tutors.
What does Zkittlez Auto taste like?
Are you a candy lover? Well you're in luck, because Zkittlez Auto is a marijuana that falls in love with the palate. Its taste is really fruity and sweet, very similar to the world-famous Skittles candies, and its aroma is undoubtedly at the height, when you take it out of the closet, you will perceive sweet notes and chocolate, but when you pass it to cure you will notice how it resembles more like berries and candies.
What effect does Zkittlez Auto have?
The effects of this strain are really balanced, it does not provide a mental ascent with a psychoactive effect from another world, nor will it leave you prostrate on the sofa, so it is perfect for smoking at any time of day, have a pleasant conversation with friends or just relax reading a book.
How is Zkittlez Auto grown?
If you opt for an indoor crop, will be ready in about 8-9 weeks from germination, being able to collect a good handful of buds loaded with resin. Its size is perfect to be able to cultivate even in the smallest space, will serve you with pots of only 11 liters, with which you can place up to 9 plants per m2. Place it from the beginning at 20 hours of light, under the intensity of a 600w HPS spotlight, with a cooltube reflector, which uses intraction air to cool the bulb and increase its durability.
Outdoors, use a definitive 18-litre pot and choose a good fertilised substrate such as BioBizz All Mix, a substrate that retains humidity very well, which is great for very hot climates, which comes pre-fertilised with all the nutrients to face the growth phase with total guarantee. When flowering begins, add Top Crop's Top Bloom, and you'll see that you have wider flowers and tighter, tastier buds. Its productivity is excellent, giving up to 250 gr per plant.
Zkittlez Auto is one of those autoflowering plants that fall in love by giving away a large number of buds in record time and with astonishing ease.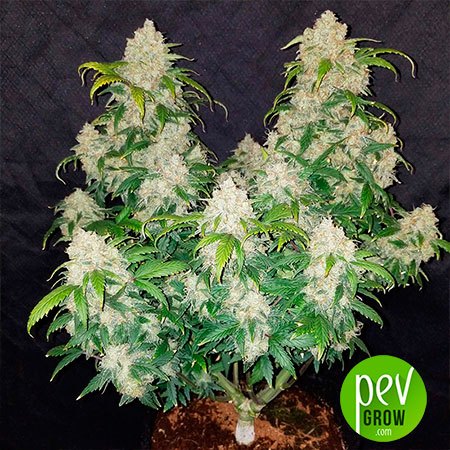 You may also be interested in: